Explore Iceland in February
Iceland is a fantastic winter wonderland in the short month of February, icy paradise just waiting to be explored! This early in the year, Iceland is in full winter mode, with snowstorms, dark nights, and brief hours of daylight. This early in the year, late December, January and February you are mst likely to get snow if that is what you are looking for.
It's in this month that you can explore a real Nordic winter, with cozy evenings where you can here the wind outside of your window & catch a glimpses of the Northern Lights and. It's a chance to get away from the winter at home, and experience a winter so close to the Arctic Circle. February is also a time to try out winter activities out in the snowy countryside. Go on exploring missions in vibrant crystal caves, and take breathtaking photos at the wonderful picturesque ice lagoon. And there plenty of festivals to keep the blood pumping.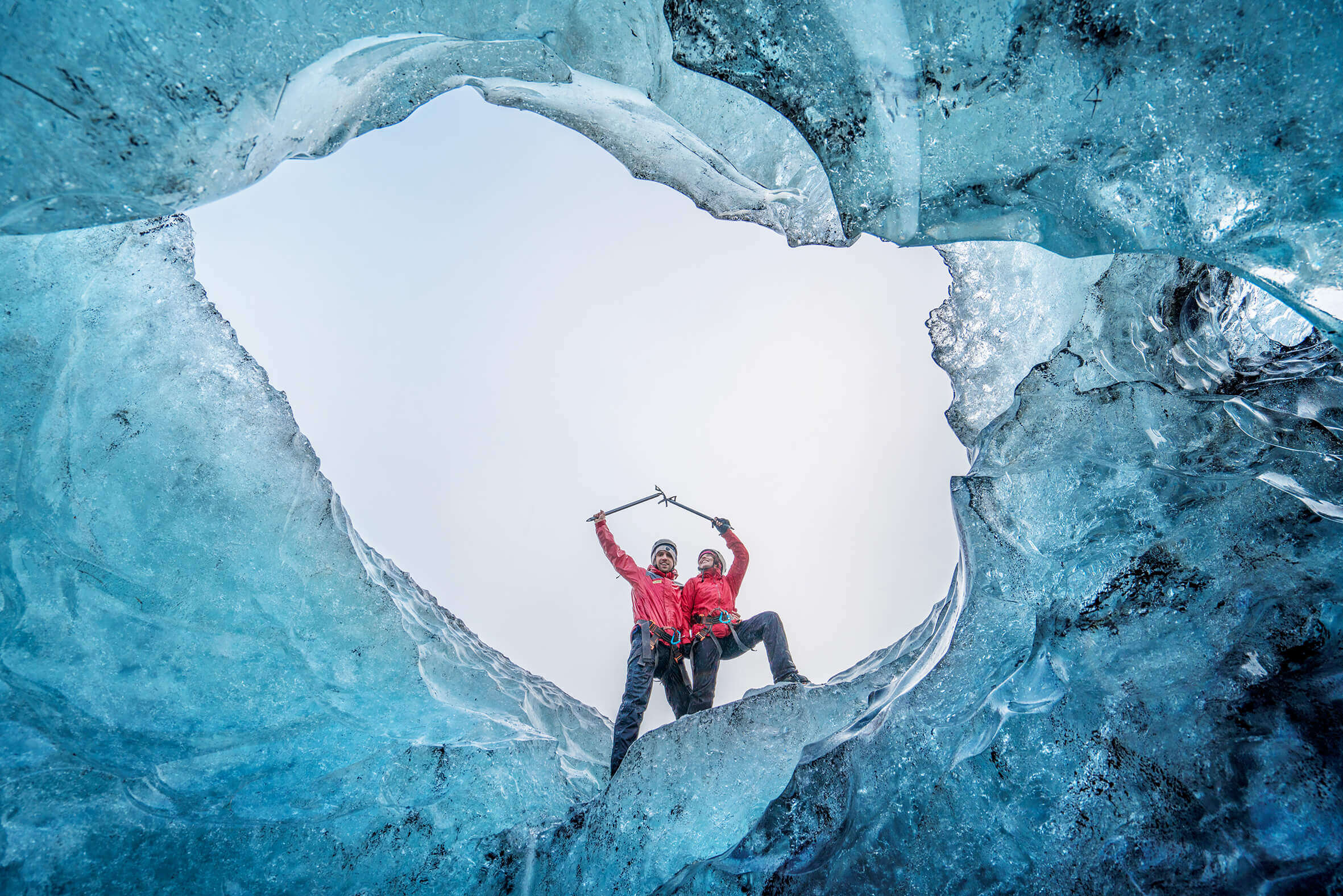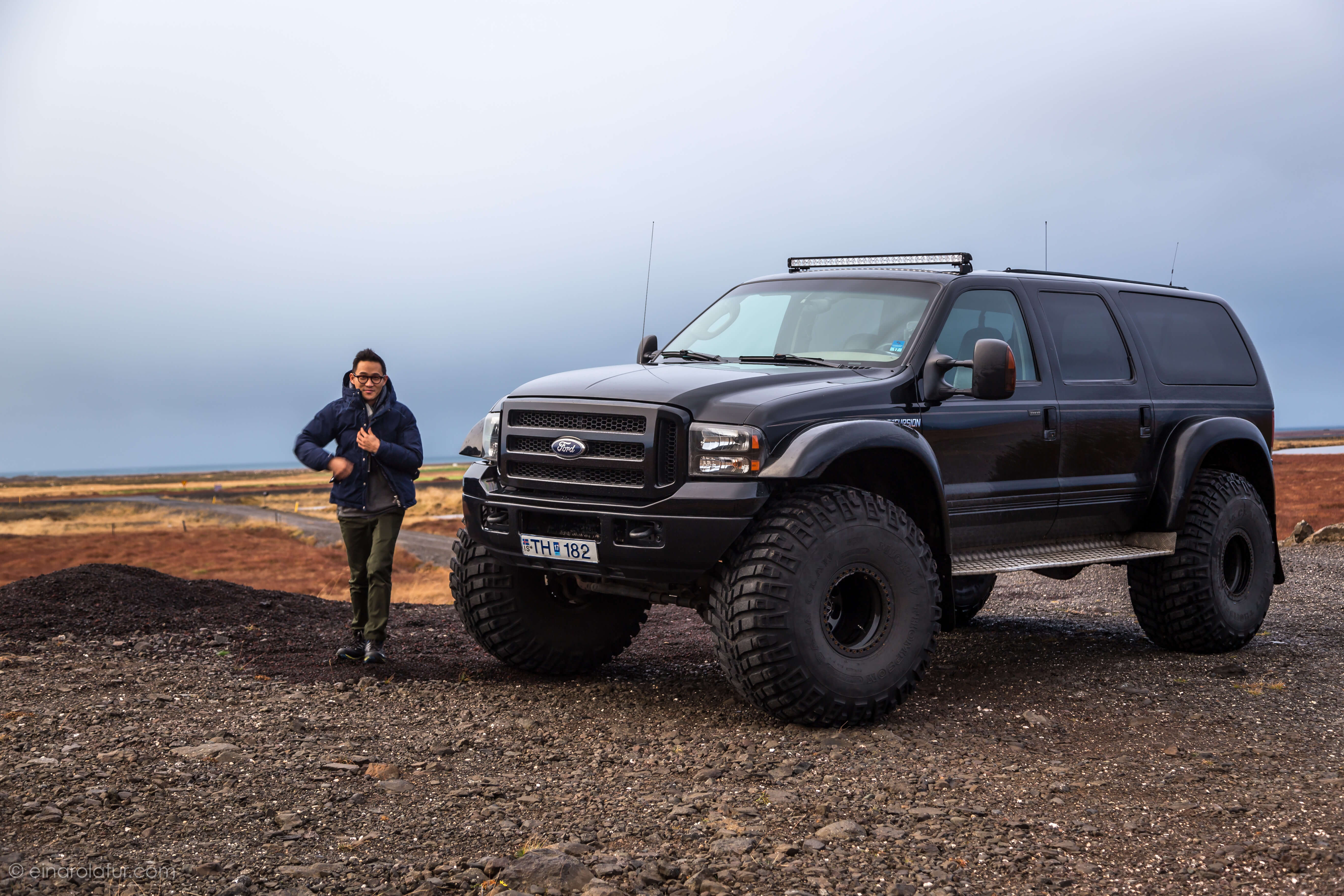 always the question, what is the Weather like?
A winter month equates to a low tourist season, and it's no wonder. The temperatures are low, the chance of a blizzards or at least a very windy day is higher and then the few hours of daylight, that is not really attracting the crowds. However, there is much to be said about this season — less crowds, lower prices, and a blanket of silence and tranquility over Reykjavik. The temperatures is Iceland are rather mild all year long, and the range might be from -2 to 3° C on any given February day. Since the Winter Solstice, December 21st the hours of daylight have been increasing. On February 1, the sun rises around 10am, and sets at 5pm for a total of 7 hours. By February 28, it rises at 8:45am and sets at 6:45pm, a total of 10 hours.
this is what you can Expect in February!
The odd snowstorm is still commonplace at this time of the year, so pack your extra cold-weather gear. Check out our blog on the winter season in Iceland, there you can find a good list of things to pack for your winter trip to Iceland. Low season means less people, and less cost of airfare than you might see during Christmas or the summer season. You'll have a lot more choice of activities and hotels as they don't fill up or sell out as quickly.
It is very tricky and dangerous to drive in Iceland in the winter, so you're off better choosing a guide who knows the roads and can get you safely where ever you want to go.
winter activities
Many winter activities can begin in Reykavik, so basing yourself in one of the lovely hotels downtown can be a good choose if you are only stopping for the weekend. You can also opt for the northern town of Akureyri as your base or if you are staying in Iceland for a week or so you could even do both. From Akureyri you can take daytours to nearby Lake Myvatn or Dettifoss. Most touristy areas and attractions will be crowd-free—or at least, much reduced! If you are looking for something that is of the beaten path and more special, the Eskimos travel experts are more then happy to help you.
There are plenty of things to do in Iceland in February. Winter activities come to life during this month, when snows are deep and long nights beck on to adventure. This is the perfect time to go hunting for northern lights. Don't miss your chance to see these brightly coloured wisps of fog dance across the sky. For the best chanses to see the northern lights we advise a night out in the countryside or a private tour with Eskimos, with some hot coco, blankets and a guide that can tell you all about the lights and help you take nice photos. You can usually combine a tour of the northern lights with the Golden Circle, dinner in the countryside, or an afternoon visit to an ice cave on the South Coast, stay a night or two on the south coast. Check out our Northern Lights focused packages!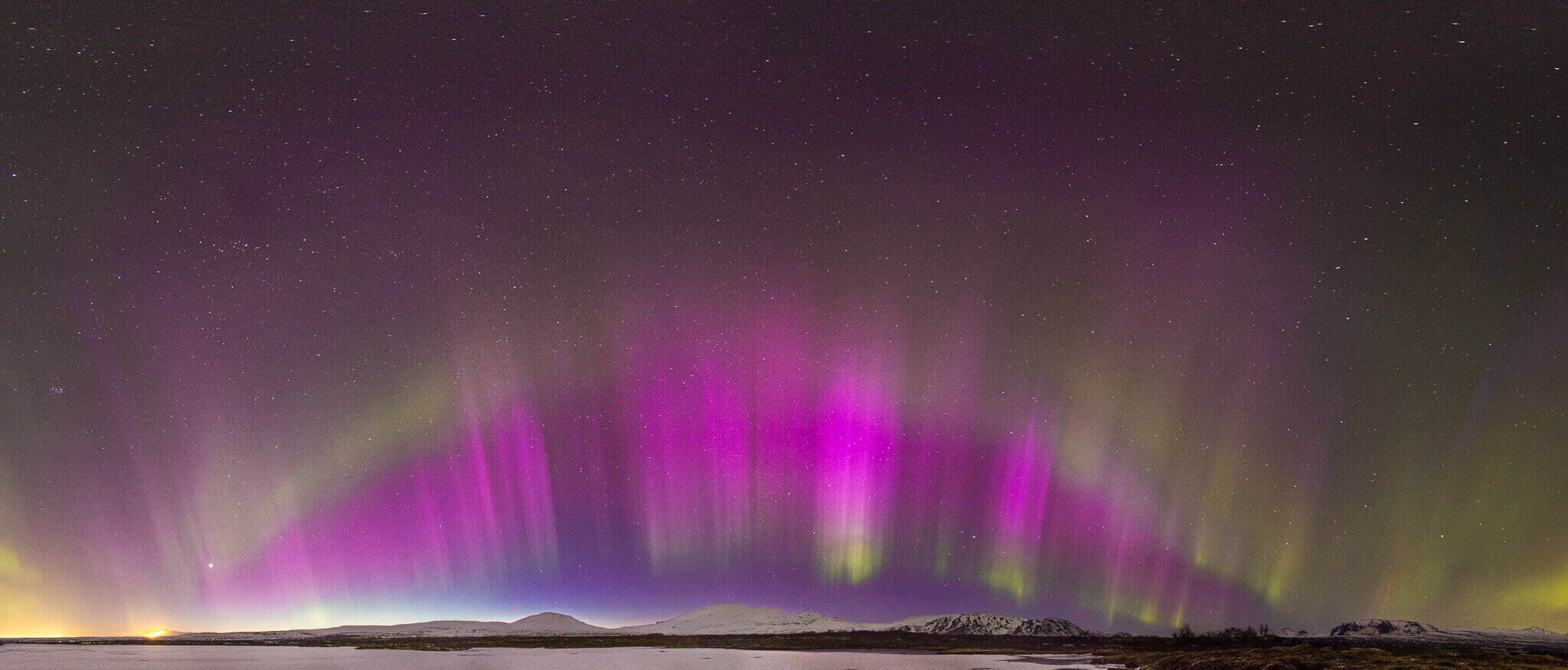 Another fun adventure is snowmobiling high in the Icelandic highlands. You can hop on a borrowed machine and take a scenic ride on Vatnajökull Glacier or even on eyjafjallajökull with a guide. Or join a 3-day expedition snowmobiling in the highland for a breathtaking backdrop of the northern lights.
iceland in Style
One of Icelanders' favourite pastimes is to enjoy a languid evening in the hot tub and there are no exceptions when it comes to winter. So don't forget to pack your swimsuit and towel. One of the most amazing things to experience is being in a hot tub in the countryside where there is no sound, just the clear sky and you. We recommend to rent a private luxury lodge in the country side and experience the ultimate northern lights show from your private hot tub, this sight can not be described with words or photos, only being there and feeling it will tell you!
The Blue Lagoon, near Keflavik Airport, makes for a fabulous afternoon, even in winter. The geothermal spa is a natural delight, where you can wade in aquamarine pools while the snow falls gently around you. Indulge in an algae face mask, spinach smoothie, or a volcanic rock scrub. 

If you are looking for the ultimate experience, have us book the Lagoon suite at the Blue Lagoon Retreat and there you have your own private lagoon!
Downtown Reykjavik doesn't sleep either in February. There are several tasty restaurants that pull out their winter menus designed for the cozy traveler. Eskimos travel experts can give you a list of our favorite restaurants all over Iceland.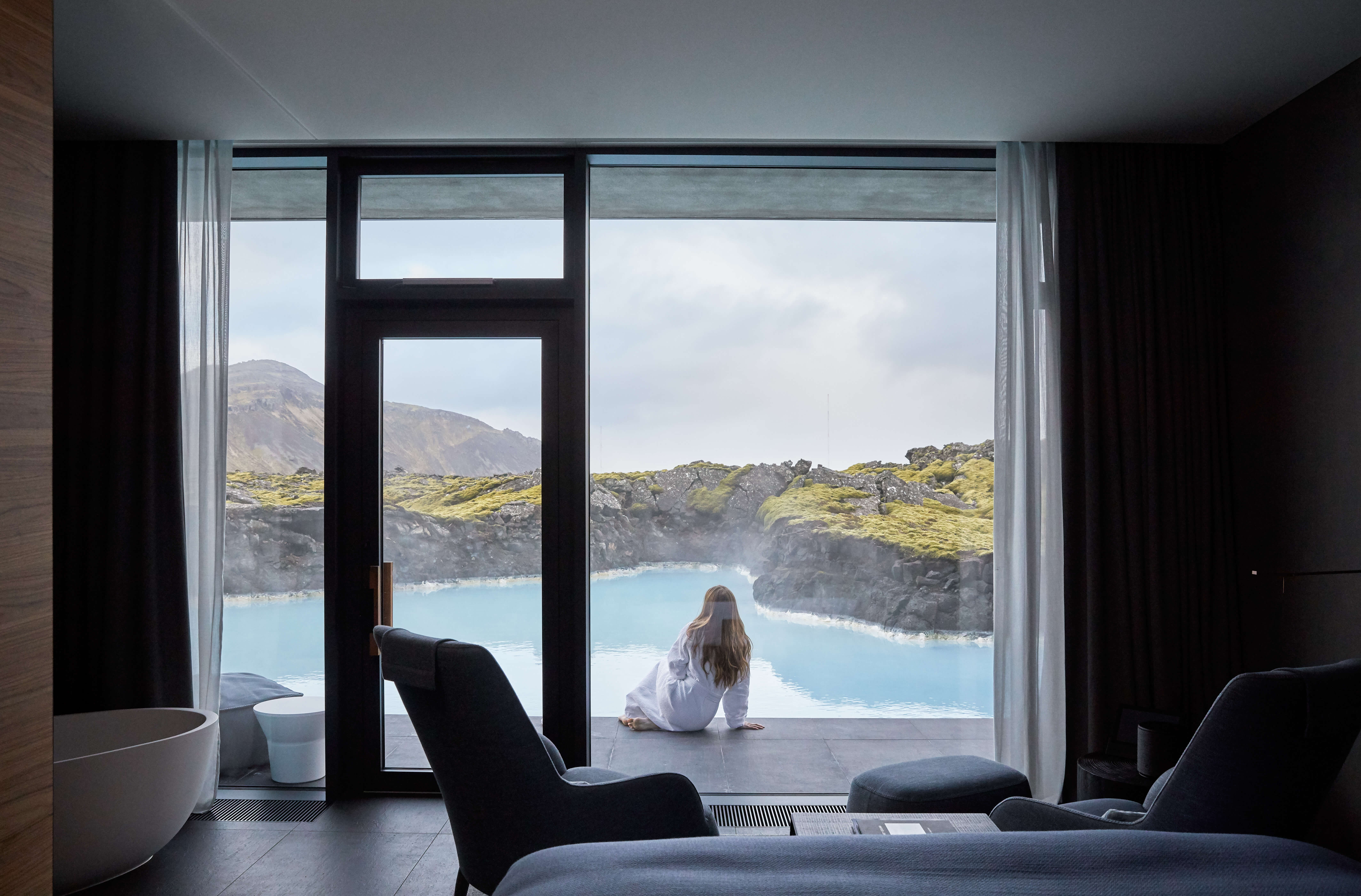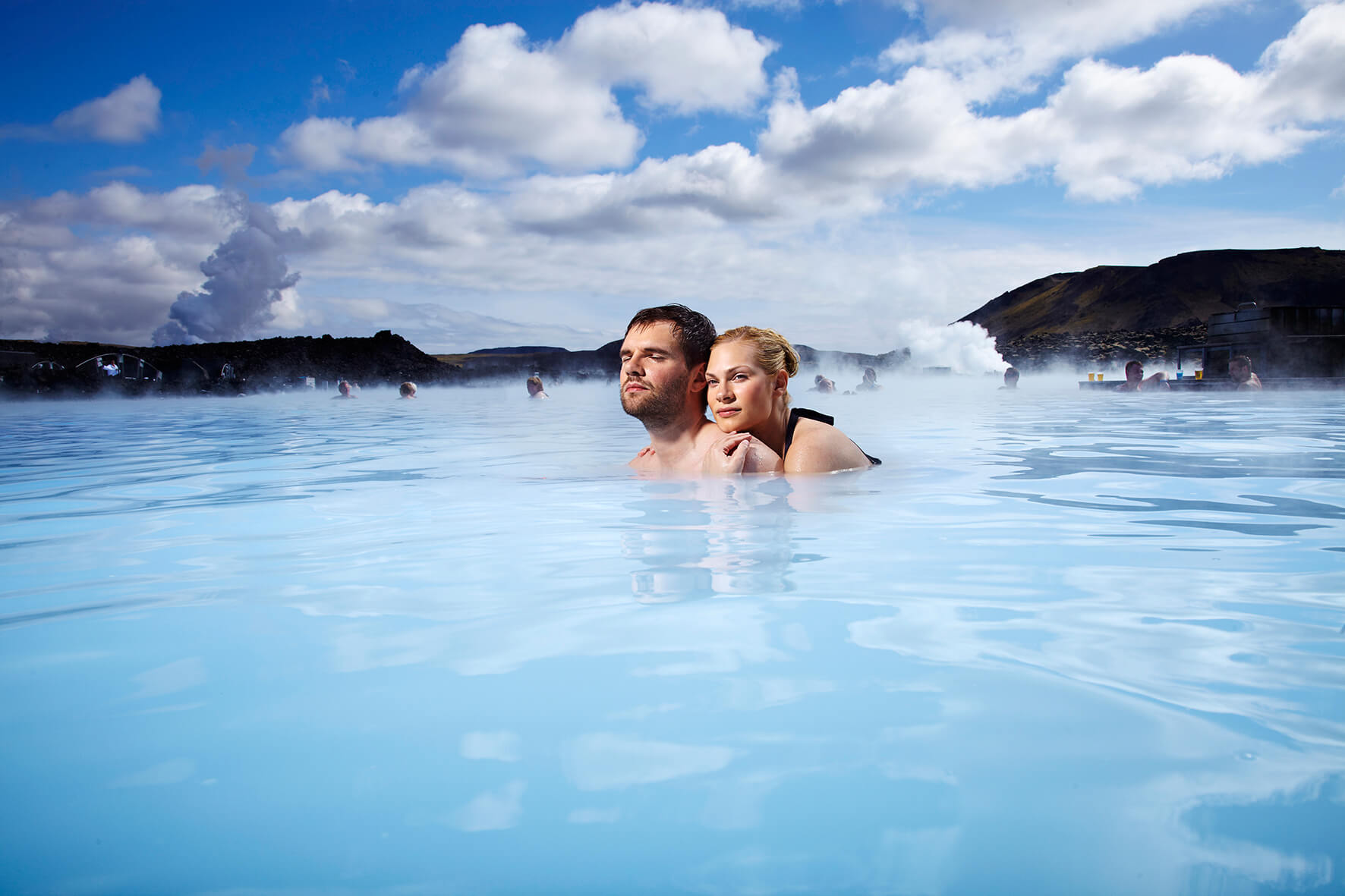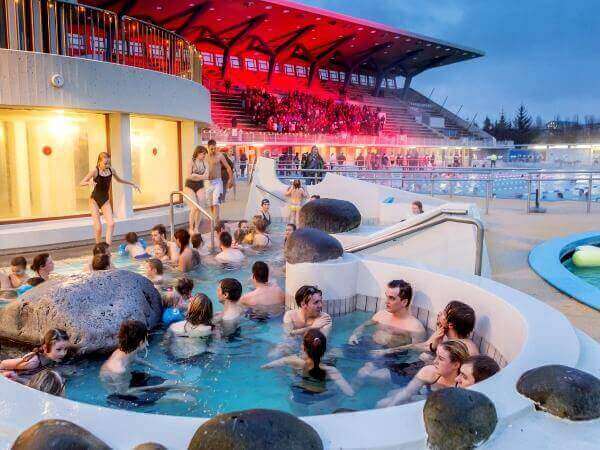 Beginning of the year - holidays & Festivals
After a relatively quiet January, althoug we can not call Þorrablót a quiet event, Icelanders waste no time getting back to festivals and concerts in the month of February & March. The Reykjavik Winter Lights Festival, illuminates the city with gorgeous light installations, and fun happenings all around town. The Harpa Concert Hall transforms its face into a giant, interactive, colourful canvas. There is also a well-known ski and snowboarding party at Arnarhóli. Sónar is a fun electronic music festival usually in February or March. Winter has ever been a time for film festivals, and Iceland is no exception, with the Stockfish Film Festival. It's a great opportunity to catch art-house films with filmmakers from all over the world. And last but definitely not least, there's Bolludagur, the traditional "Bun Day," when Icelanders all get together to stuff their faces full of delicious creme puffs in bakeries all about town. Observed two days before Lent, it occasionally falls in February. Icelanders also have their own "Halloween" tradition which is in February and is called Öskudagur or Ash Wednesday. On this day kids dress up in costumes and walk all over town and sing songs in exchange for candy. This is done during the day in the bigger shopping malls or downtown. The kids walk between companies and businesses, not people's homes like on Halloween.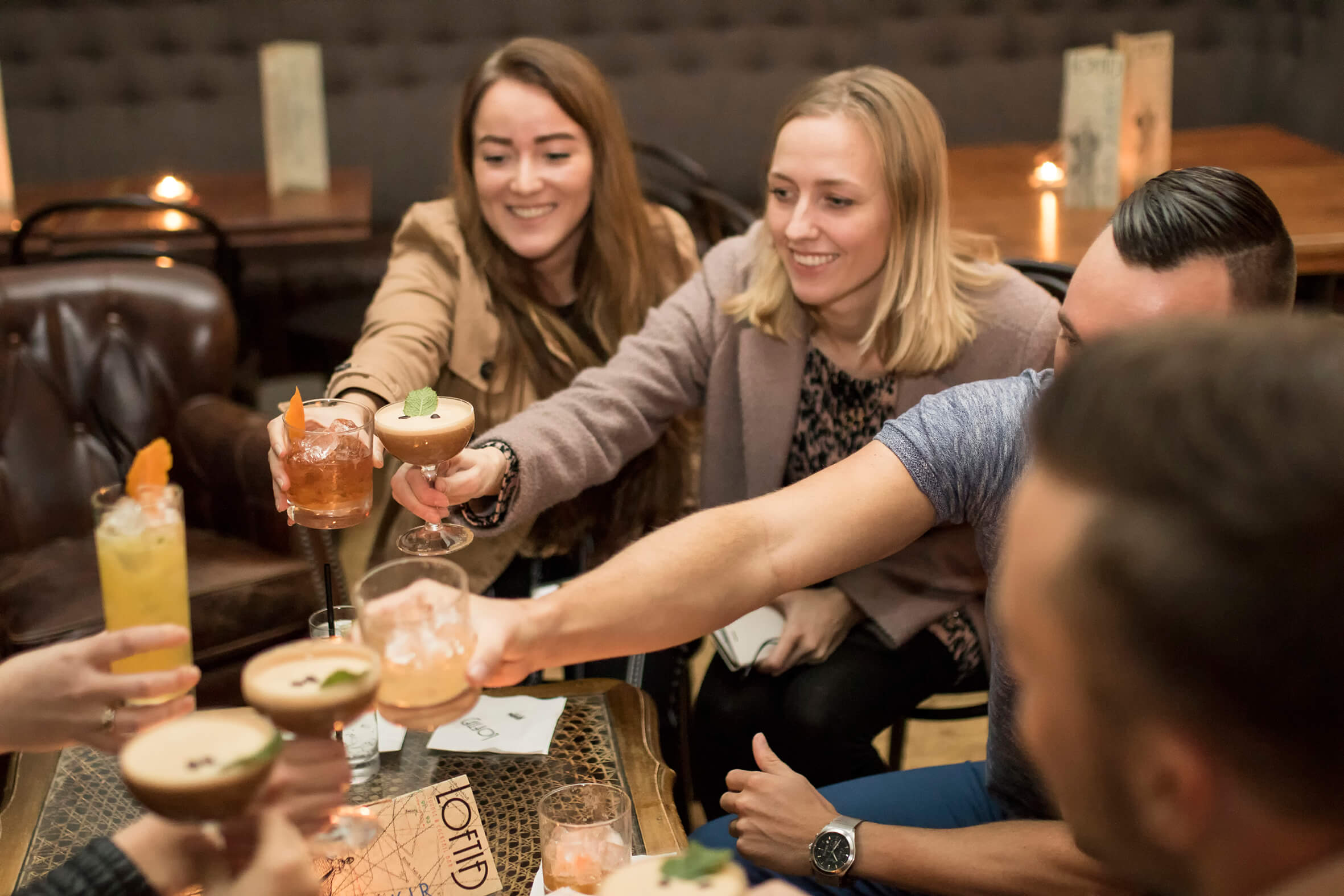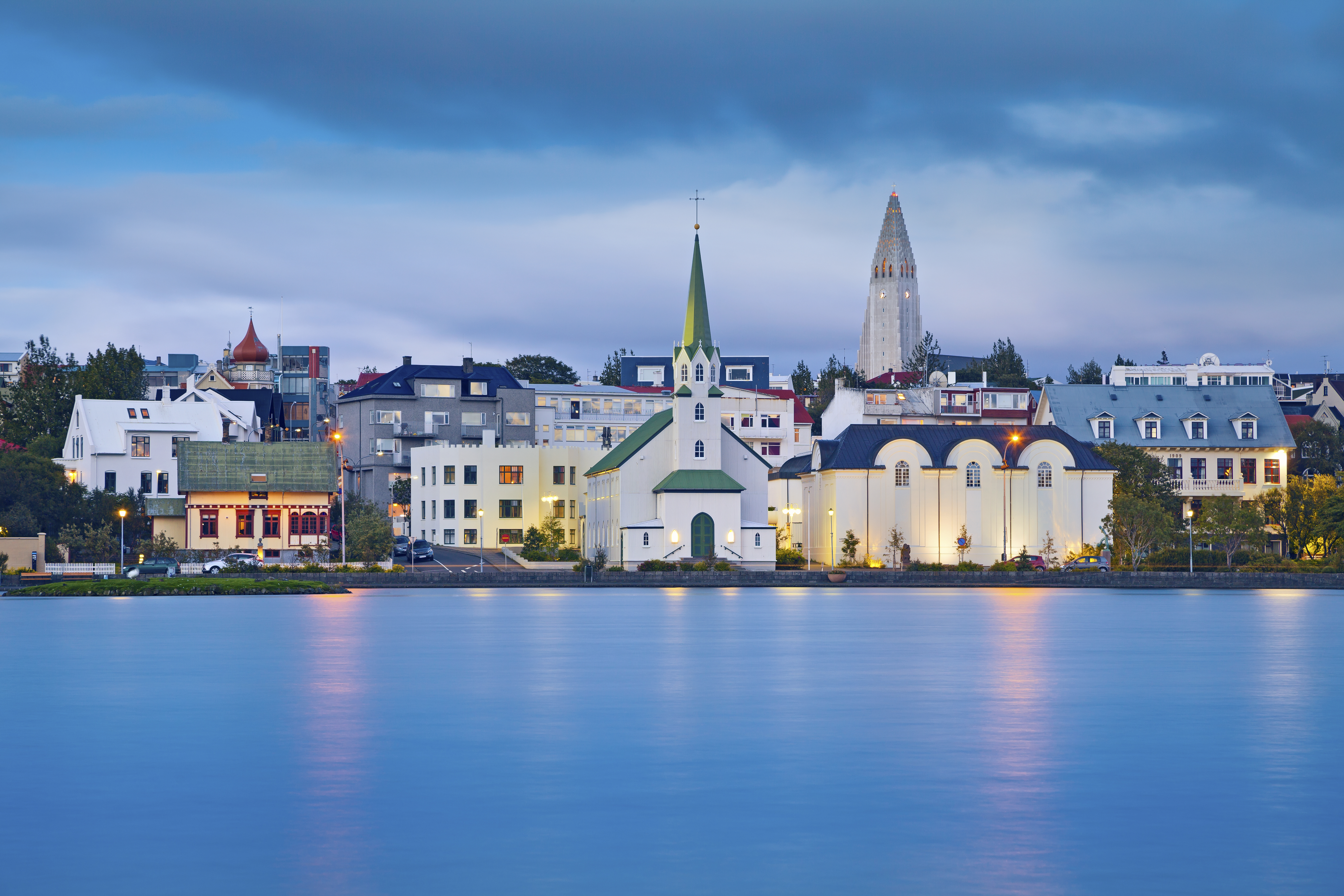 Will you be braving the conditions and joining us in February? What's on the top of your to do list? We'll keep our fingers crossed for less blizzards or more blizzards if that is the adventure you are perhaps looking for and ofcourse more northern lights for you!