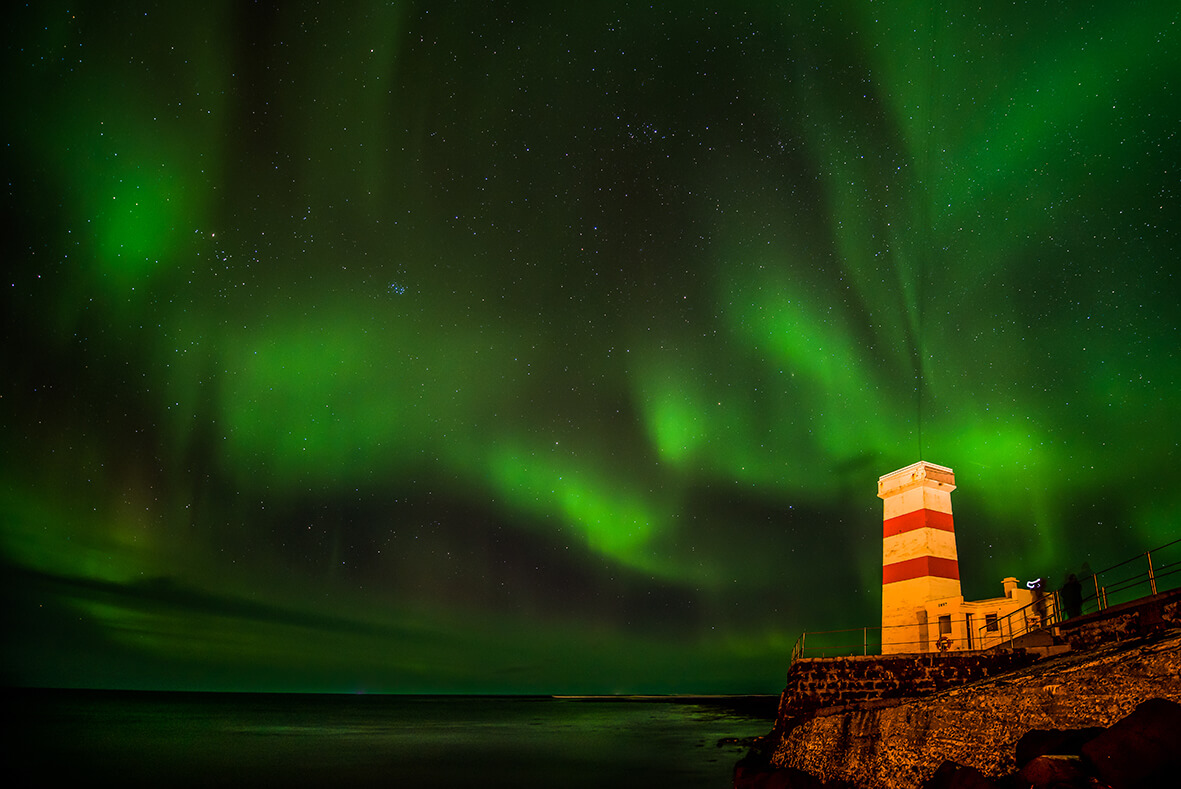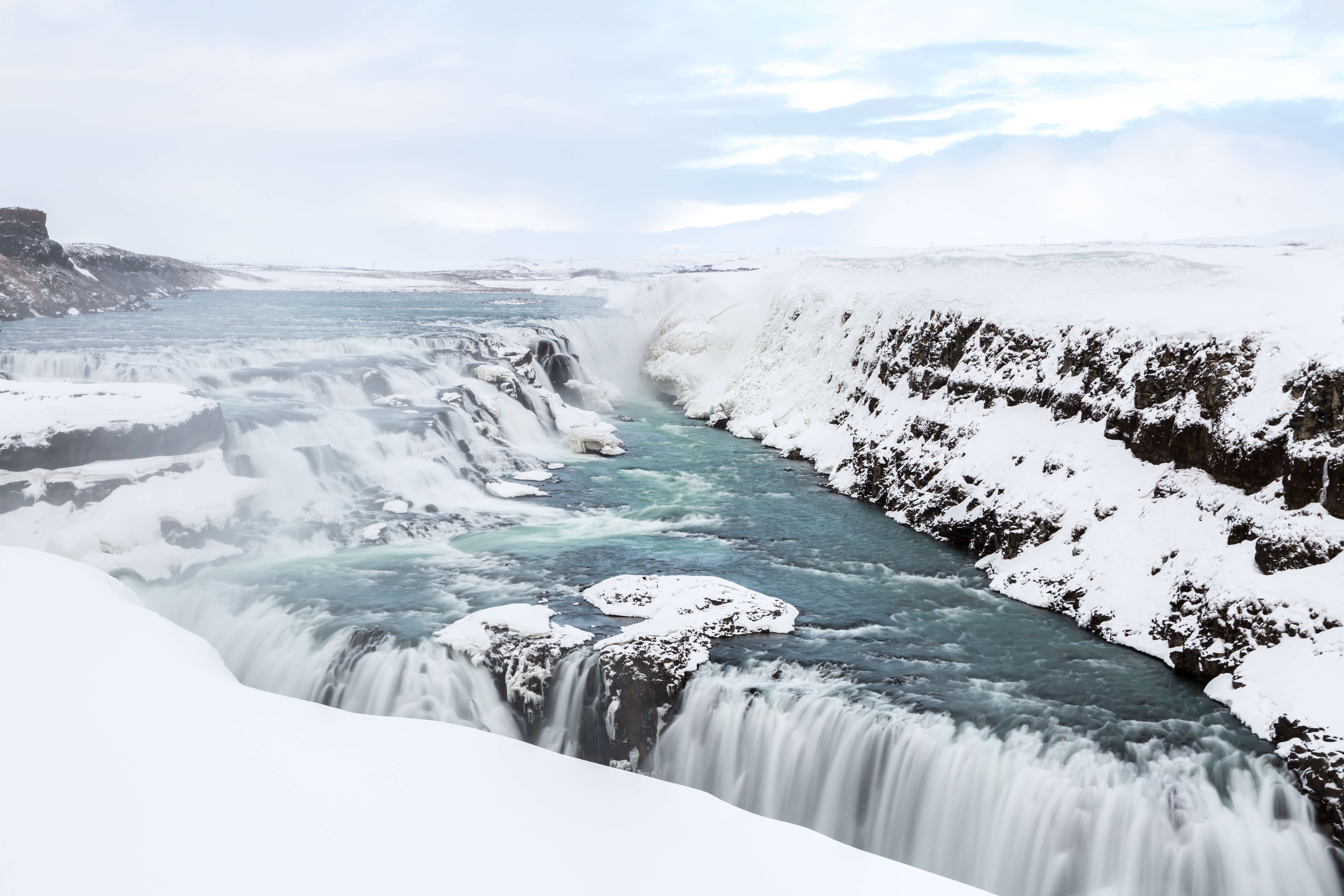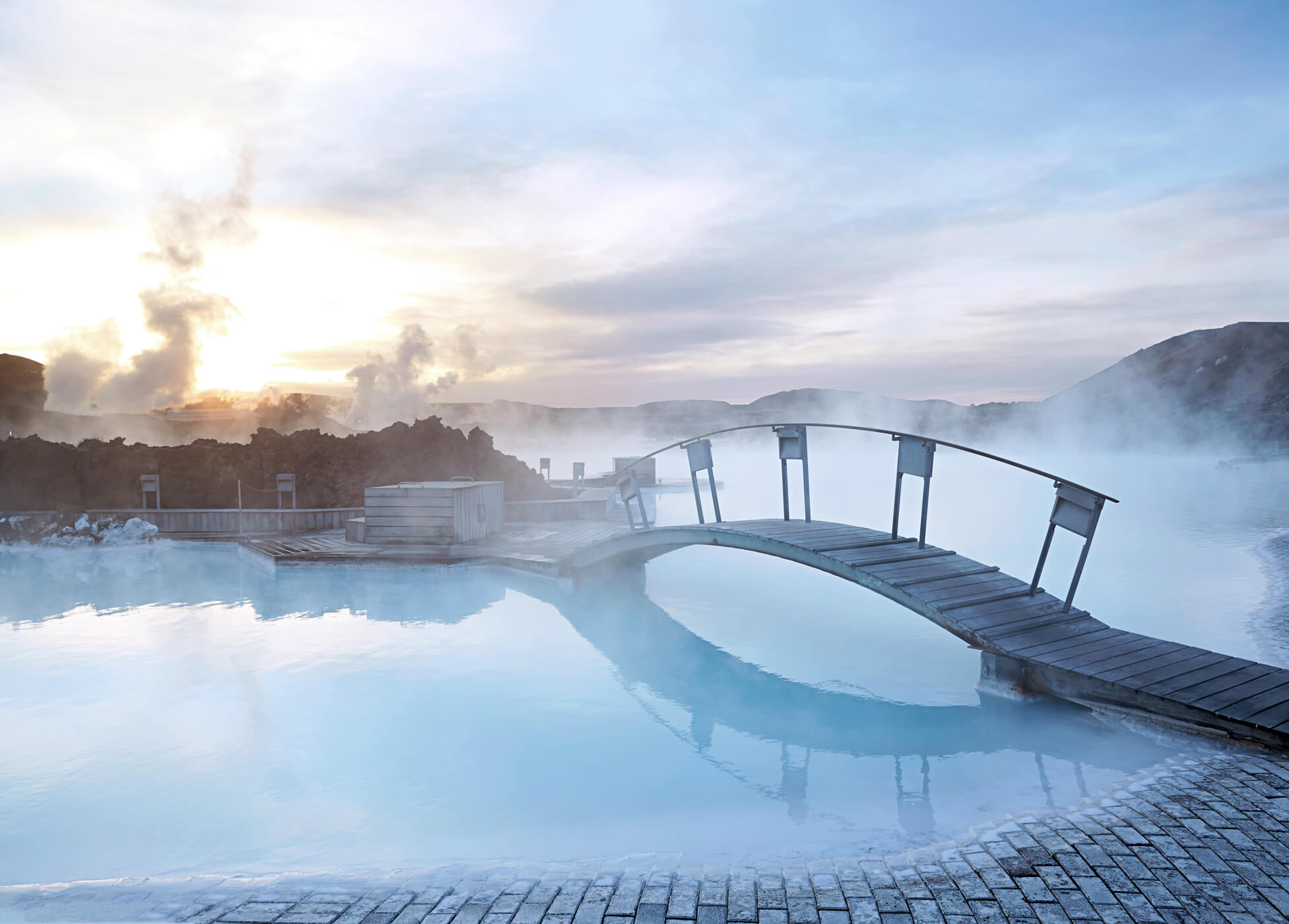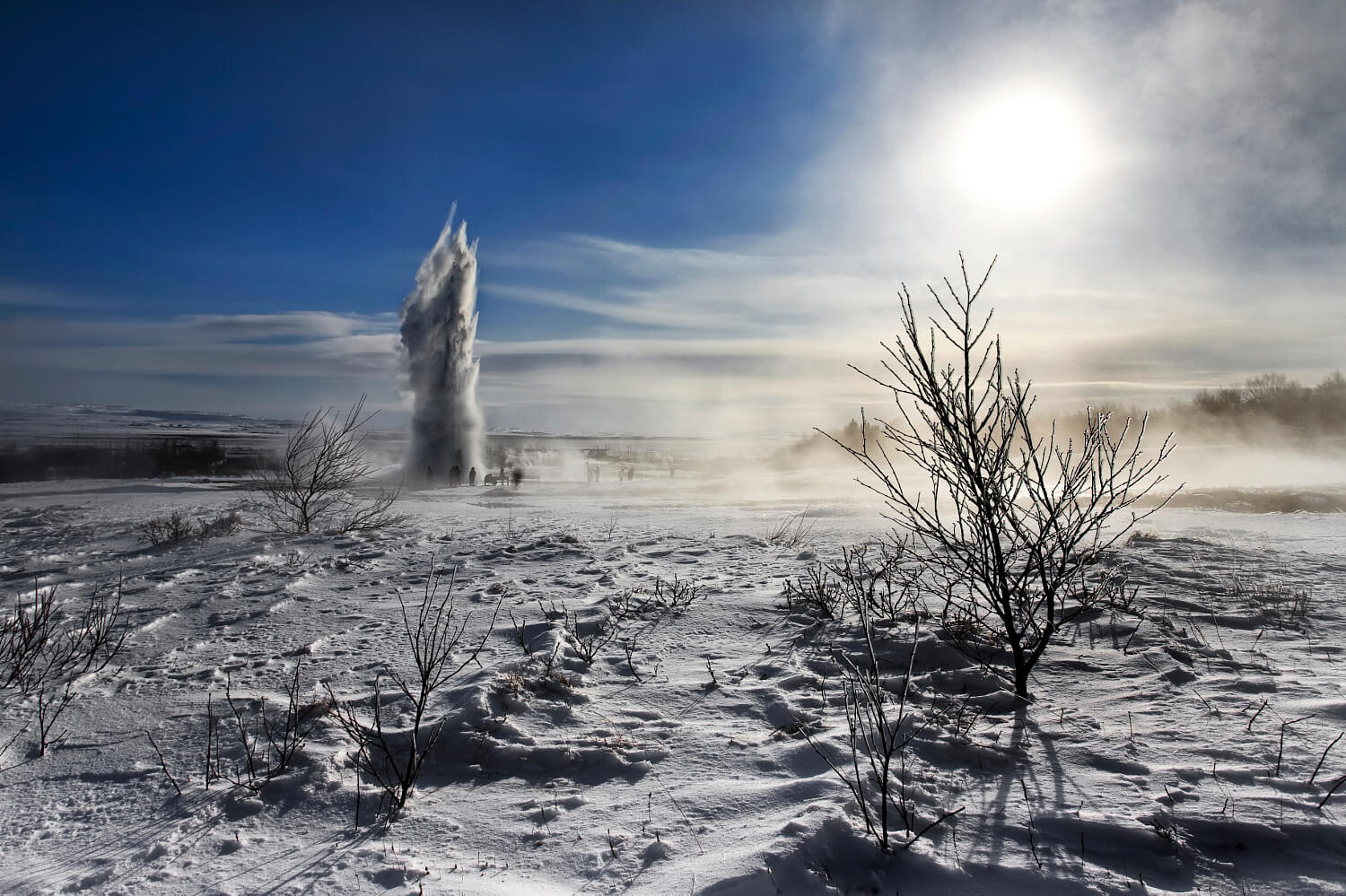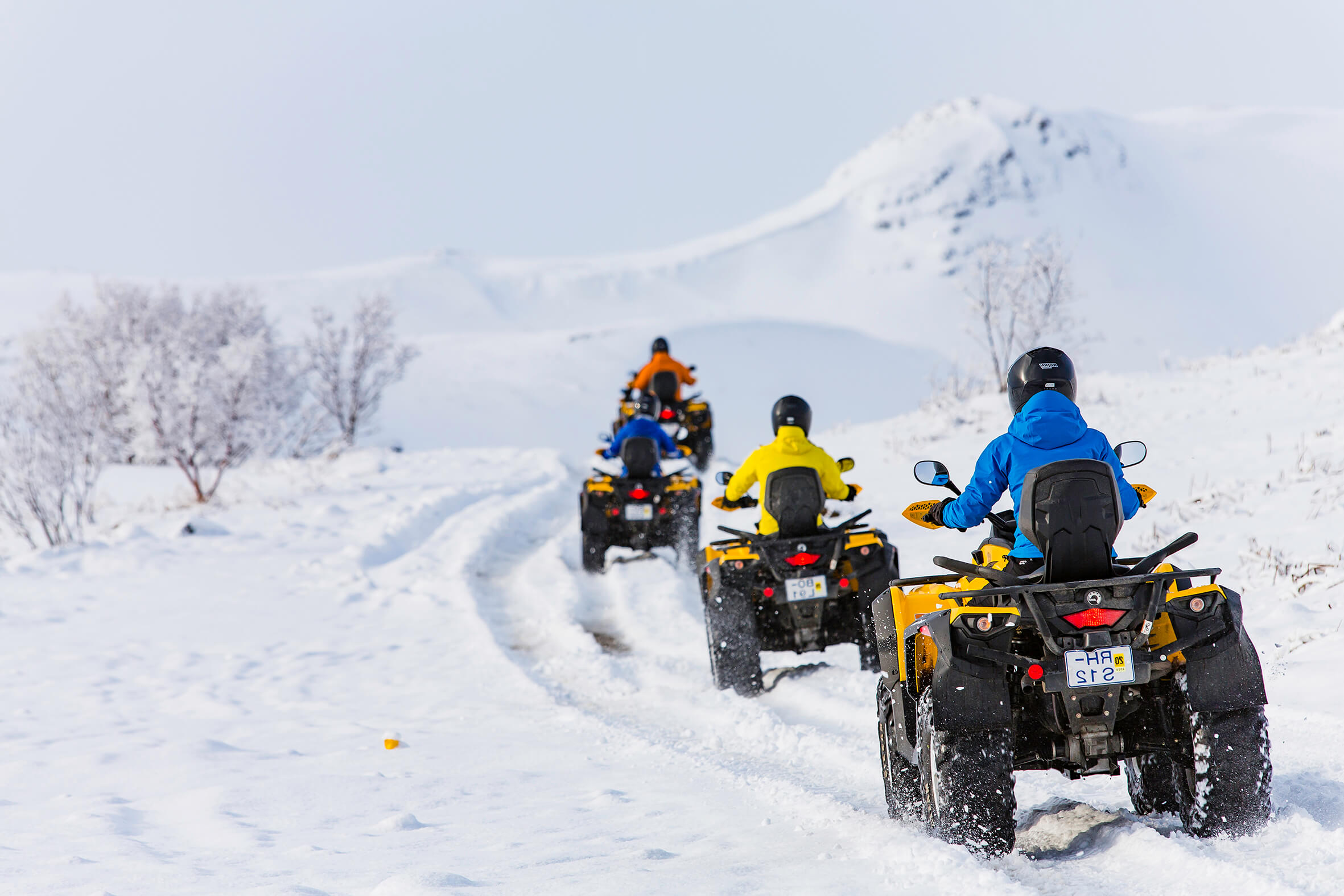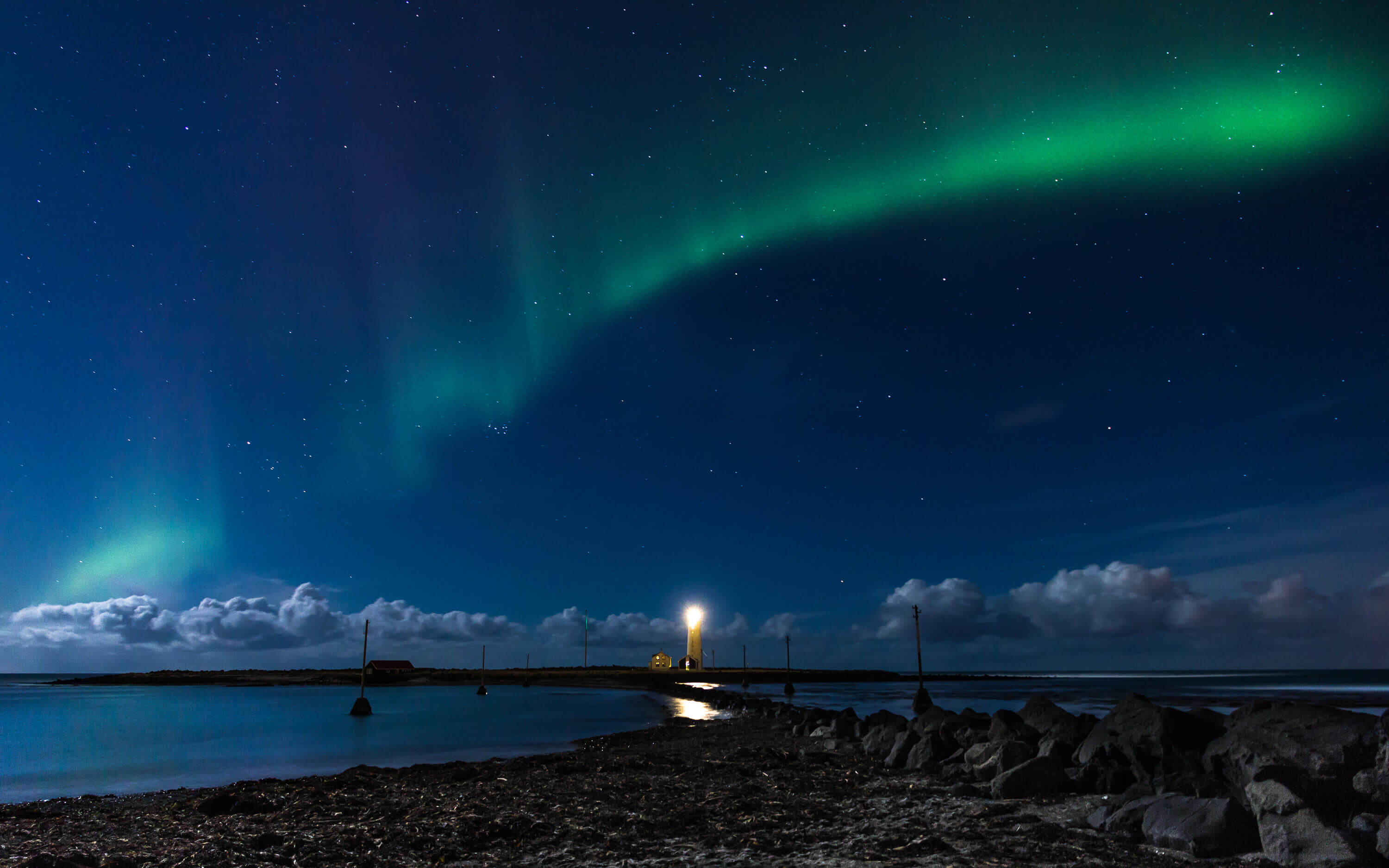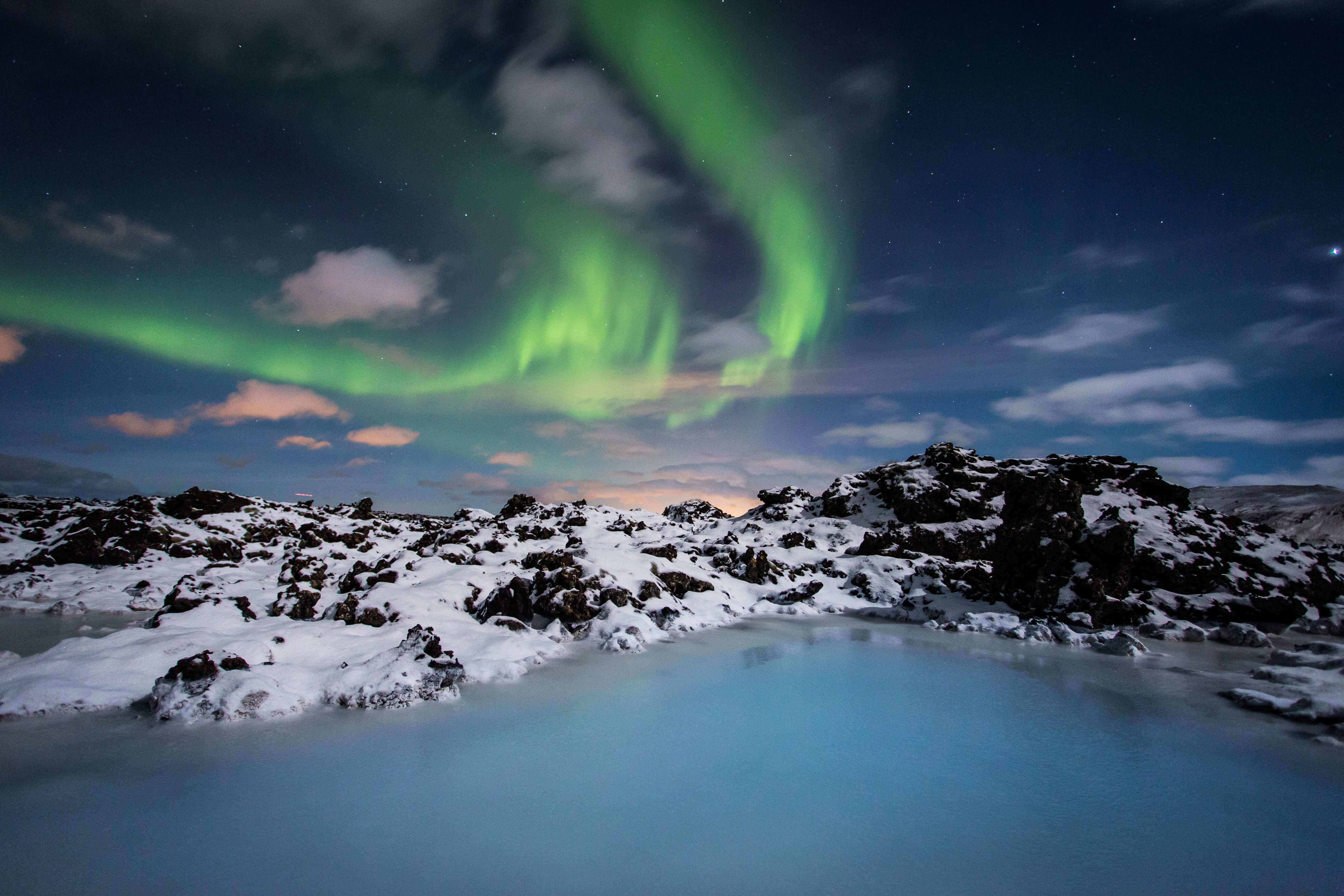 We crafted this package especially for travelers stopping for just a few days on a layover to Europe or the USA. Make the most of your 3-day stopover with our awesome winter tour!
A Winter Wonderland
Join our private guides who will take you on a journey through West Iceland. We'll marvel at Gullfoss waterfall, smothered in icicles, and see Þingvellir Valley and Geysir, likely blanketed in snow. Hit the slopes on a snowmobile, followed by a tasty lobster dinner, and a pursuit of the Northern Lights! Lastly, we'll drive out to Reykjanes Peninsula for an ATV adventure through lava fields, and then a restful soak in the silica-rich waters of the Blue Lagoon.
Itinerary
Day 1
Your car will pick you up from the airport, as your plane arrives very early in the morning. Then we'll embark on a rich day packed with activities: Golden Circle, snowmobiling, Northern Lights tour and lobster dinner.
Day 2
We'll enjoy a morning of ATV riding among the lava fields of Reykjanes Peninsula, followed by an afternoon relaxing at the Blue Lagoon.
Day 3
Your private car will drive you back to airport for your flight out.
Includes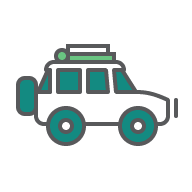 Guided Tours
Private Airport Transfer
Private Golden Circle
Private Northern Lights
Private transfer to Blue Lagoon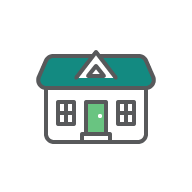 Accommodation
2 nights in a Comfort Hotel in Reykjavik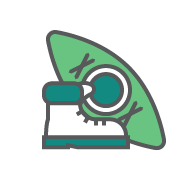 Activities
Snowmobiling (Join-in)
2 hr ATV Tour (Join-in)
Blue Lagoon Premium Package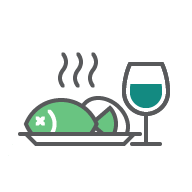 Other
Breakfast stop on arrival
Lobster Dinner in the Countryside
Hotel Breakfast
All Taxes & Planning Fees
Winter
Sept - Apr
3 944
USD
Note that our prices are fixed in ISK and converted into foreign currencies based on today's exchange rate
Based on 2 people in one room
2 810
USD
Note that our prices are fixed in ISK and converted into foreign currencies based on today's exchange rate
Based on 4 people in two rooms
Per person from

2 845

USD

Note that our prices are fixed in ISK and converted into foreign currencies based on today's exchange rate

Location

South West

Season

Winter

Duration

3 Days / 2 Nights

Like what you see?

Get a quote
Other Packages You Might Like
Browse More Awesome Itineraries