Welcome to Winter
Visiting this sub-Arctic island we call Iceland during the winter months may sound a bit intimidating to the future traveler. We are here to ease all of these concerns with our ultimate winter guide! Allow us to show you what a wonderful winter wonderland Iceland truly is!
We won't lie, it will be cold, there will only be a few hours of daylight, and it is likely there will be some snow and the occasional fierce windstorm. Before we scare you off, do know that the positives more than outweigh these concerns! A trip during the winter months means you get to avoid the crowds and can enjoy waterfalls all to yourself. The few hours of daylight you will get will have the most magical golden hour lighting. A photographers dream! And umm the northern lights, you get to enjoy those too if you're lucky!
Are you wondering if Iceland is the place to take your winter escape? Or are you are already planning your winter getaway? This guide will help you arrive prepared to enjoy all the charms of this chilly season and with Eskimo's help you will be in perfect hands the whole time.

Icelandic Winter Weather
The official season of winter in Iceland takes place from late October to late April. The weather can vary greatly during this time! This brings us to our most important fact to know about the winter weather in Iceland.
It is (highly) unpredictable!
Our greatest lesson to you would be to have zero expectations of what the weather will be like. A typical winter's day looks a little like this: one minute the sun will be out and shining, the next minute you will look out your window and there will be a snowstorm raging, and just a few minutes later the sun will be back out but it will be accompanied by rain. You just have to have the mindset that the unpredictable weather adds to your adventure in Iceland!
Since you can't predict the Icelandic weather, it is best to be prepared for anything and everything. Here are a few answers to the most common concerns about the type of weather you can expect during the winter.
HOW COLD IS IT?  
This may come as a surprise to you, but the temperature in Iceland during the winter is not as cold as you would expect. In fact, the average temperature during the winter months rarely dips below 0°Celsius. Another bonus about winter in Iceland is that it is a dry cold climate making it doable to keep warm. Remember to dress appropriately. The wind chill though, that is a different story. If the wind is blowing (which it normally is) it can feel much colder than below freezing. Be prepared for that crisp breeze to hit your face!
WILL THERE BE SNOW?
There quite possibly could be snow, but then again you could wake up the next morning to a rainstorm that washes all the snow away. If you are staying in Reykjavik, it is unpredictable if there will be snow as temperatures hover around 0°Celsius. You're more likely to encounter the snow during high winter from December to February. Once you head out into the countryside, you will most likely find more than enough snow to make your first Icelandic snowman.
IS IT ALWAYS DARK?
Starting in November and lasting until February, the sun will start to rise between 10:00-11:00 am, and set between 3:00-4:00 pm. While the hours might not be long, the lighting during the winter months is absolutely stunning. Imagine the "golden hour" for the entire day! This breathtaking lighting makes those few limited hours of sunlight worth it.
What Winter Clothing to Pack
There is a common saying in Iceland, "there is no such thing as bad weather, just bad equipment". That being said, it is important to pack wisely for your winter trip to keep as warm and comfortable as possible.
Here are a few important items that will be key in keeping you warm!
Waterproof Winter Parka / Outer Layer– The more of your body it covers the warmer it will keep you.
Mid Layers– Fleece or wool layers are the best material to keep your body heat in so layer up with them!
Under Layers– Long johns or wool underwear can be a lifesaver when it comes to keeping warm against the crisp wind. Think ski/snowboard clothing.
Accessories–Do not forget your gloves, hats, wool socks and sunglasses! Keeping your hands, feet and head warm is a top priority.
Winter Boots and/or Sturdy Shoes– Bring shoes that will keep you sturdy when walking across uneven ground with snow and ice. You don't want to worry about slipping while you are out exploring.
LAYERS– When in doubt, add an extra layer or five. Layers are key in the winter, you can always take layers off if you get too warm, but better to be too warm than too cold.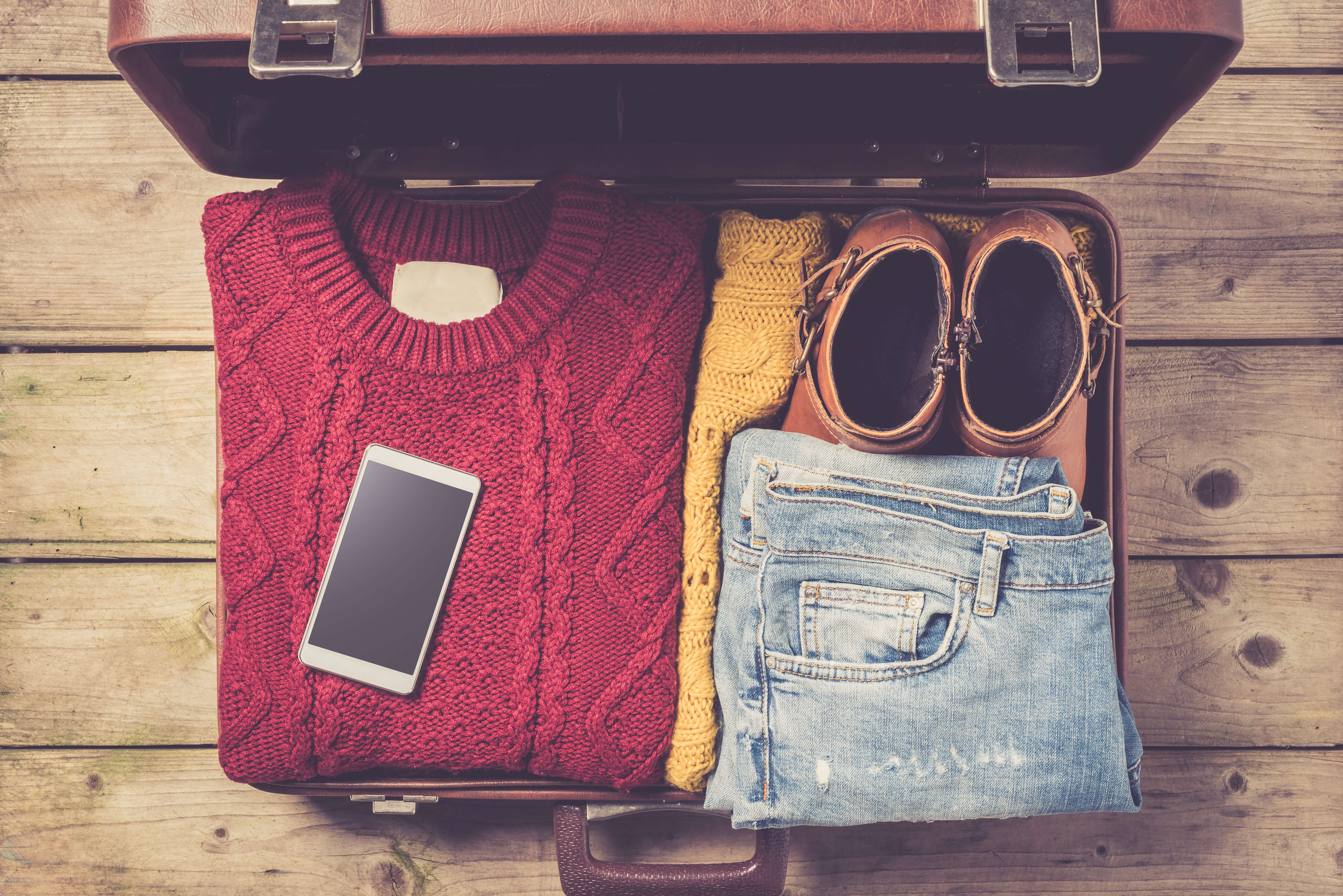 Where to Visit During Winter
Iceland is always beautiful, but this sub-arctic island entirely covered in snow takes things to another level. Picture snow covered partially frozen waterfalls, golden sunrises and sunsets that make the snow glitter with shades of pink and orange, trees sparkling with fresh snow covered branches, the list could go on and on. One thing is for certain, when snow covers Iceland it creates a scene fit for a fairy-tale.
THE "ALTERNATIVE" GOLDEN CIRCLE
This route includes the normal Golden Circle stops (Thingvellir National Park, Geysir and Gullfoss). There are several more lesser known stops like the waterfall Brúarfoss, Kerið crater, the Secret Lagoon and Friðheimar. On this adventure you will enjoy the contrast of the white snow against the unique blue and turquoise waters of Brúarfoss waterfall and Kerið crater. Swim around the Secret Lagoon while the snow falls down. Next, enjoy a cozy lunch of tomato soup  grown right the Friðheimar greenhouses. This route is the perfect way to spend a winter day exploring! Here you can find Packages including the Golden Circle.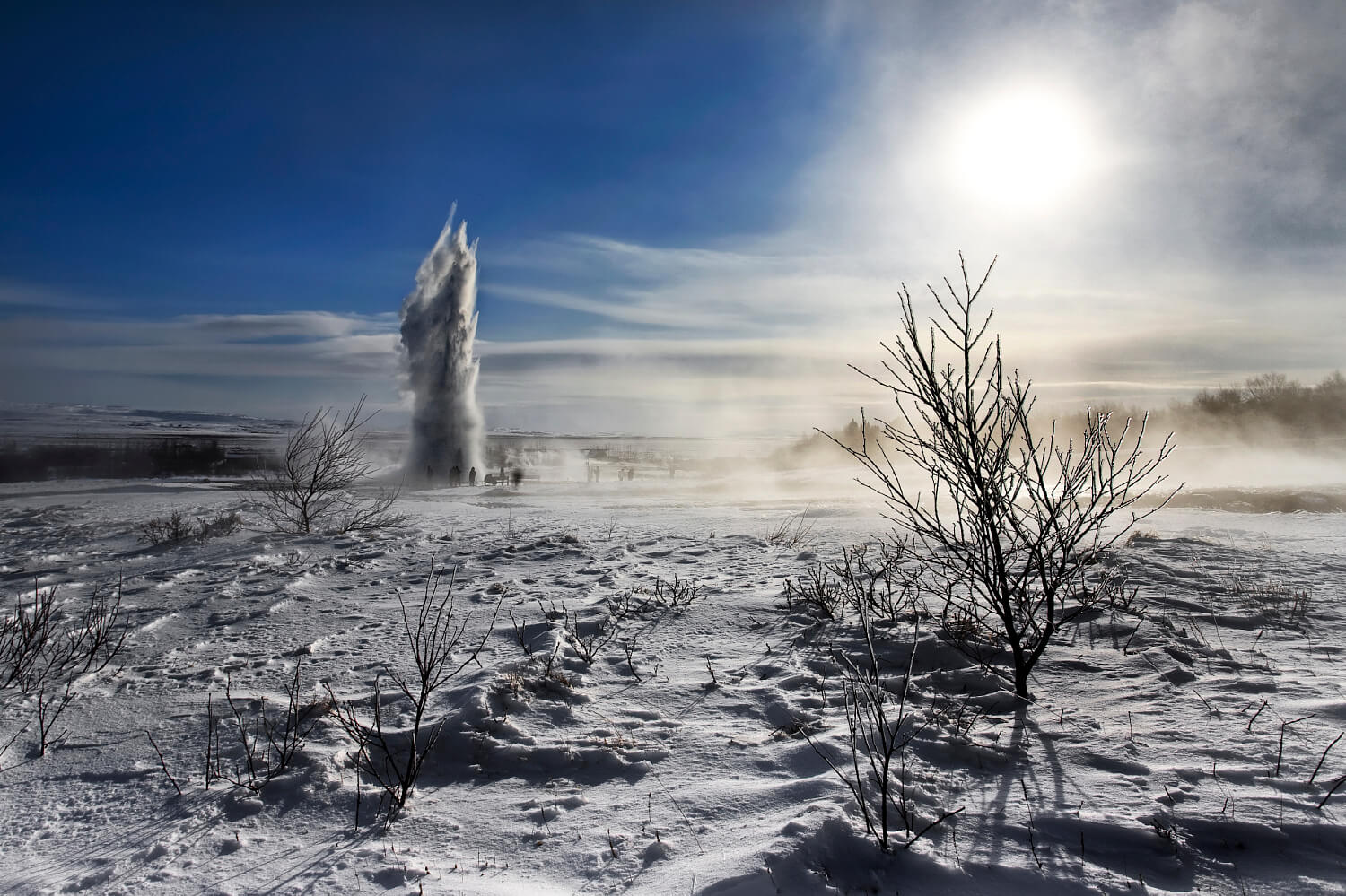 THE WATERFALLS OF THE SOUTH COAST
The iconic waterfalls of the south coast, Seljalandsfoss and Skogafoss, are impressive year-round, but when they are covered in snow and sparkly ice their beauty goes to a whole other level. Here you can find Packages including the South Coast.
SNAEFELLSNES PENINSULA
The perfect location for a winter road trip from Reykjavik, you can enjoy driving around this region in those few precious hours of daylight. Visit a beach covered in snow. Follow this by heading to Mt. Kirkjufell to take in the view of the peak in its winter coat. My personal favorite part is the contrast of the colorful houses in the small villages you will pass against the snow. Here you can find Packages including Snæfellsnes peninsula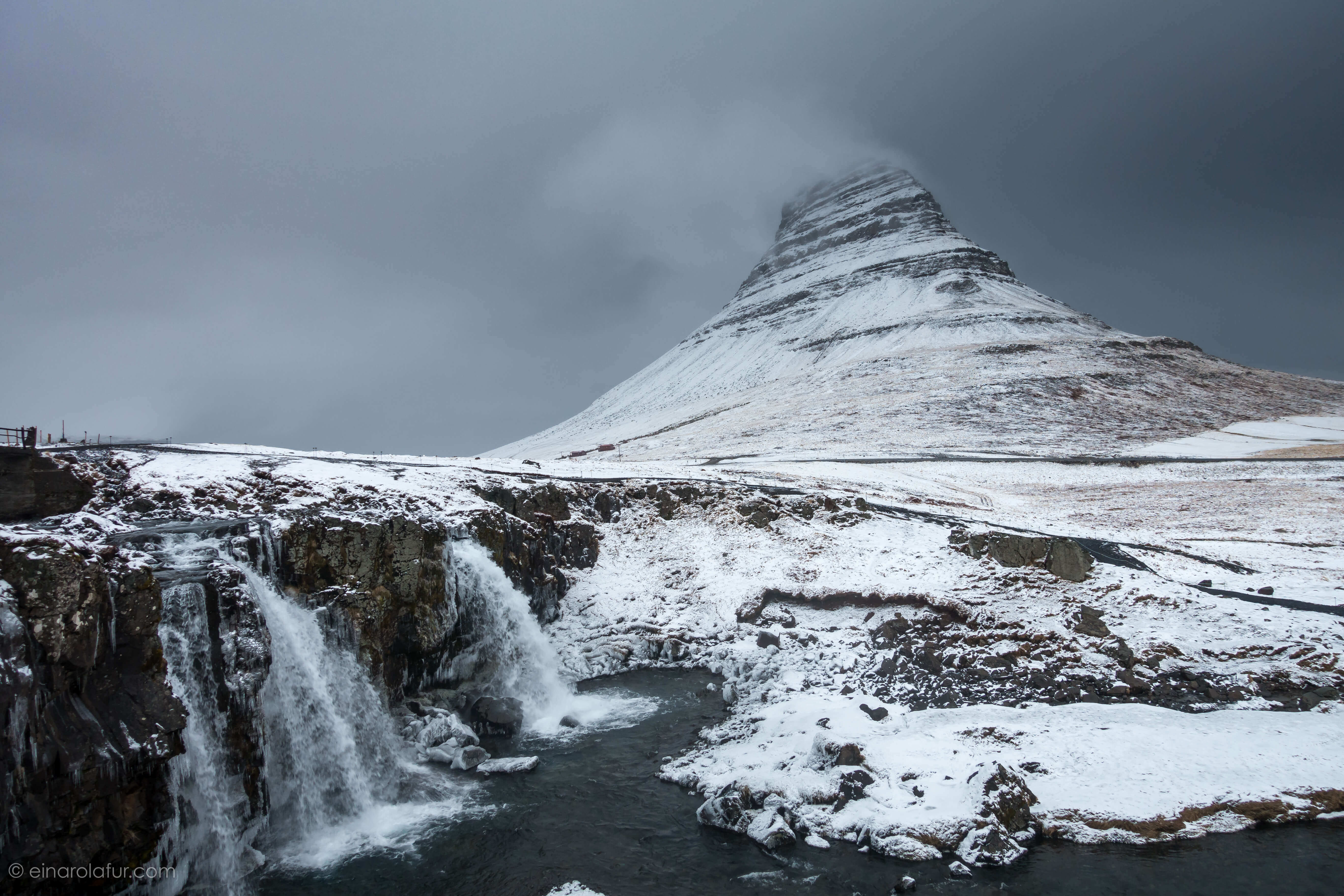 AKUREYRI/THE NORTH
Interested in getting some skiing in while in Iceland? Head up north to the charming town of Akureyri where you can hit the slopes, relax in the Myvatn geothermal lagoon (like the Blue Lagoon but way less busy), and visit some of Iceland's most famous waterfalls. The driving conditions across the country may not be ideal this time of year, so it is a great idea to take a quick flight from Reykjavik to reach the capital of the north and enjoy your private guided tours of the north without having to drive all the way up there as well. Flying there saves you a full day of driving back and forth. Here you can find Packages including the North.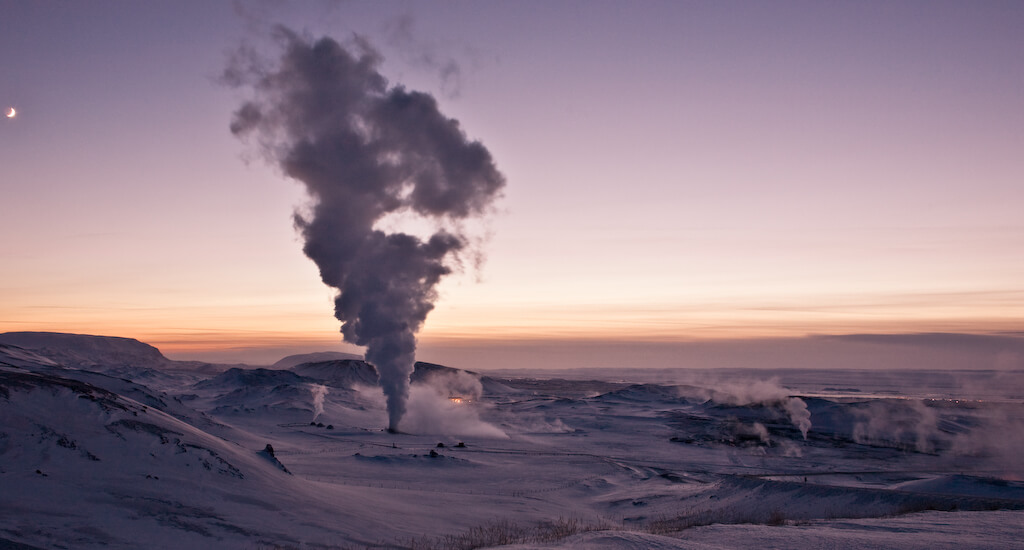 HIGHLANDS BY SUPER JEEP
Dose the wild and raw nature far from civilization appeal to you? Staying in a cozy hut with no running water and with only the fire place and the awesome activities around to keep you warm? In the Icelandic highlands during high winter (December to March) you have the chance to experience something amazing. Entering a winter wonderland where time ceases to matter. During the day you have the opportunity to take part in super jeep adventures, drive snowmobiles, do snow kiting and more awesome things. During the evening and nights, we cook together, play games, make jokes and laugh the whole night through. Then when the time is right we get dressed and head outside to the darkness and if we are lucky you will witness the most amazing northern lights ever! Here you can find a Package including the highland hut.
GLACIER LAGOON & ICE CAVES
It is no doubt that this beautiful lagoon is one destination first time visitors should see. It draws a lot of photographers, tourists and film crews to the location. It has been in movies, magazines & advertisements. The magnificent icebergs, the blue lagoon, the black sandy shore and the view of the Vatnajökull ice will definitely take your breath away. If you are in the are there is a great opertunity to explore the magical blue Ice caves. To be precise these blue ice caves are found in the Vatnajökull National Park and are only available to visit from November to March each winter. Here you can find Packages including the glacier lagoon.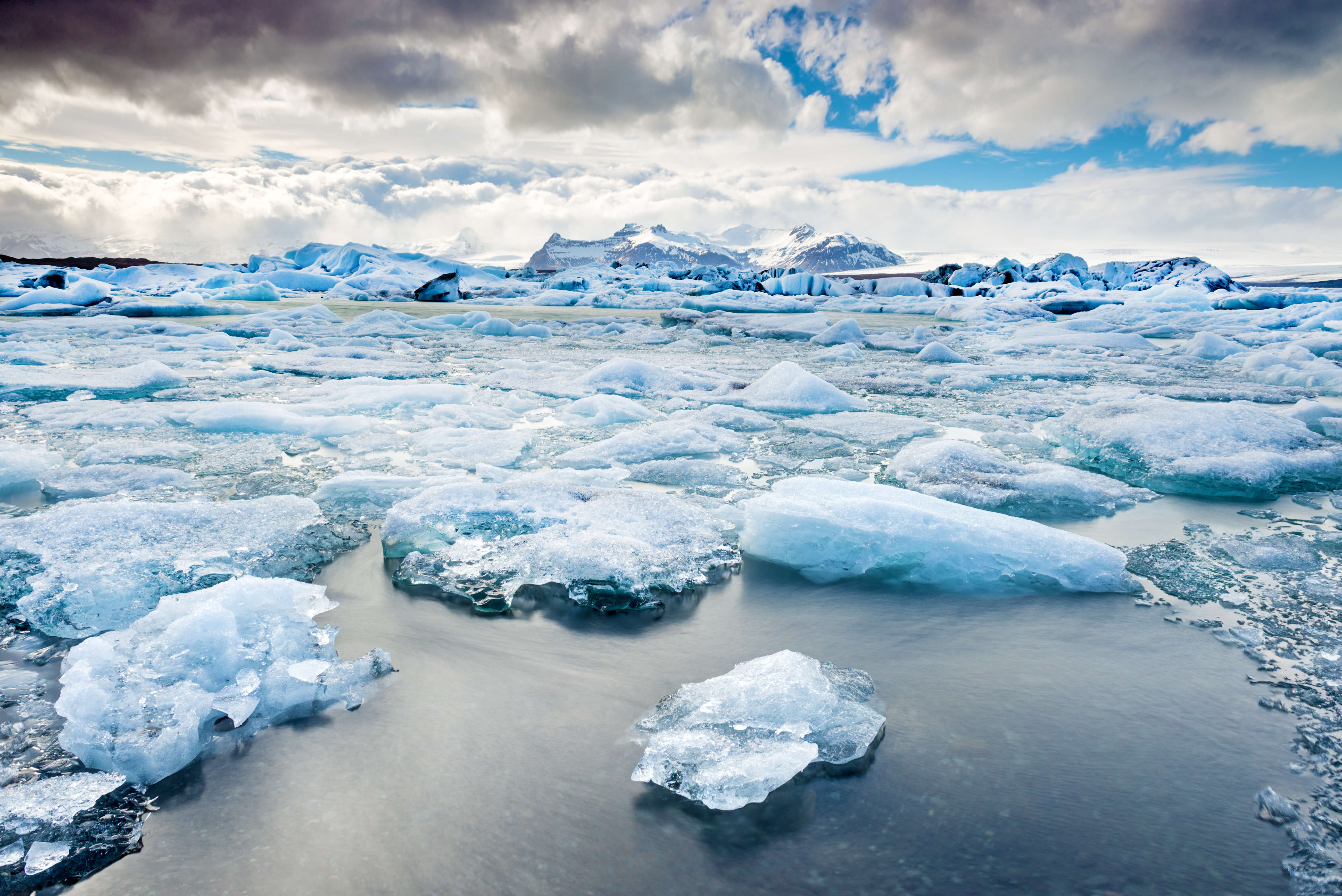 AS MANY POOLS AND HOT SPRINGS YOU CAN FIND!
There is nothing more magical than sitting in the naturally warm water with snow dancing down onto your nose. Whether it be in a local swimming pool or a hot spring, this is a winter time must. An added bonus, the Northern Lights may even make an appearance if you go for an evening dip.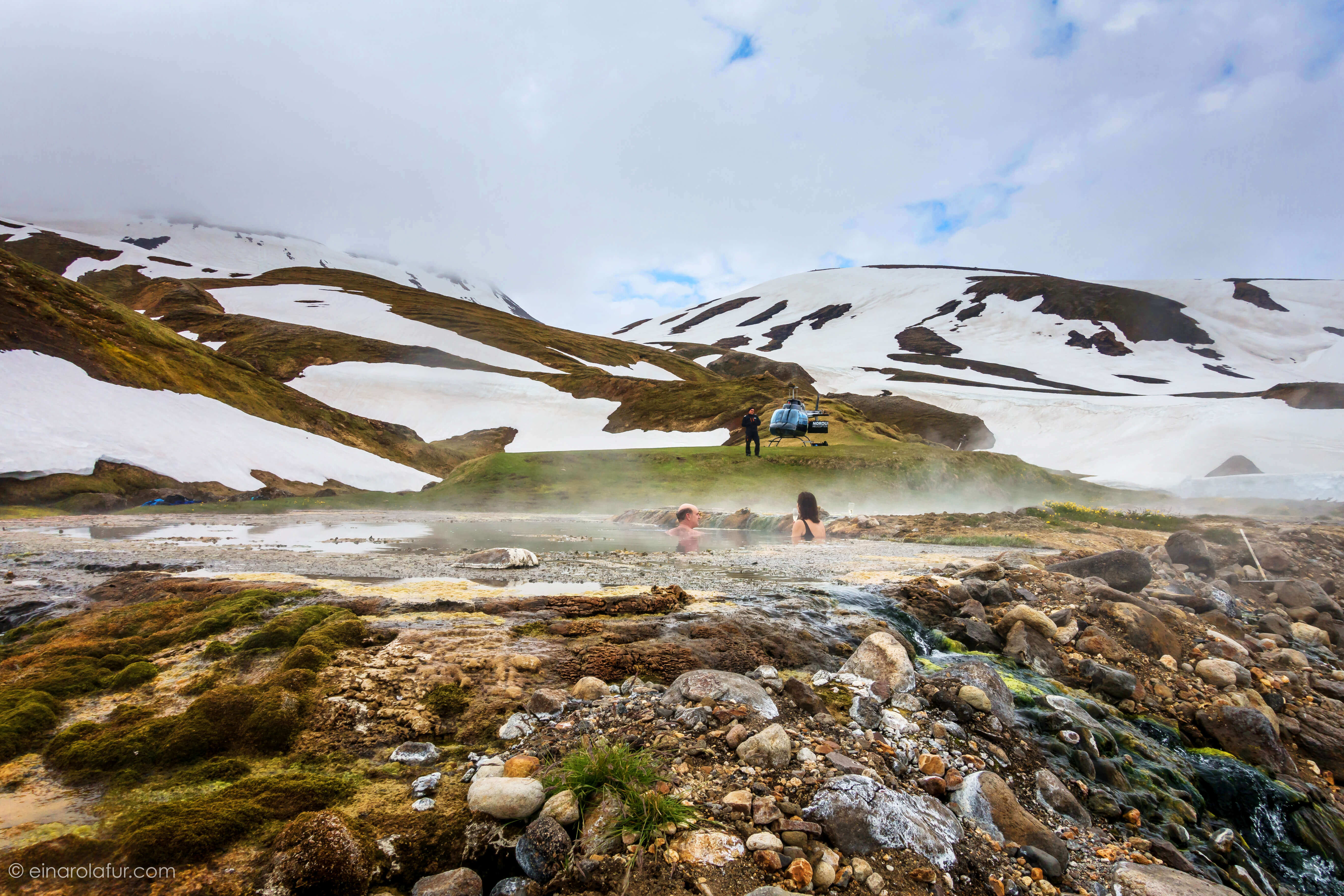 Winter Festivals
When you have months of chilly nights ahead you need to find something to keep you busy, and Icelanders know how to keep themselves busy and entertained during the winter darkness. From week long music festivals to the holiday season, there will be something to keep everyone entertained on your winter escape.
ICELAND AIRWAVES – NOVEMBER
Reykjavik is a small city, but you can always hear live music coming from some tiny bar, especially in November when Iceland Airwaves takes over the city. The music festival includes established and emerging Icelandic bands as well as international performers. Concert venues are set up all over the city, from inside local cafes to the large concert hall Harpa, you can find a show almost anywhere in the city.
WINTER LIGHTS FESTIVAL – FEBRUARY  
After months of darkness, Reykjavik starts to celebrate the coming longer days with a four day festival. This specific festival features incredible light installations all over the city. In addition to the sparkling light displays around the city, there is a museum night. On this evening, many museums in Reykjavik are free of charge. There is also a pool night where pools in the city open to all. The pools are even in full-festival mode with light installations, live music and more. 
CHRISTMAS
Reykjavik is a beautiful city all year long, but during Christmas time is when it really shines. To all my fellow Christmas lovers out there take note, a trip to Reykjavik in December is a must! There are fun markets to check out, an ice skating rink in downtown to enjoy, and the whole city is twinkling with Christmas lights. Not to mention two Christmas stores open all year round that thrive during the holidays. You will be in the holiday spirit as soon as you arrive.
NEW YEARS EVE
If you are looking for a fun destination to celebrate the new year in a big way, head up to Reykjavik and experienced a unique NYE celebration. When the clock strikes midnight, the entire city lights up with fireworks! After welcoming the new year head downtown and dance the rest of the night away with the locals. Here you can find Packages for New year's Eve!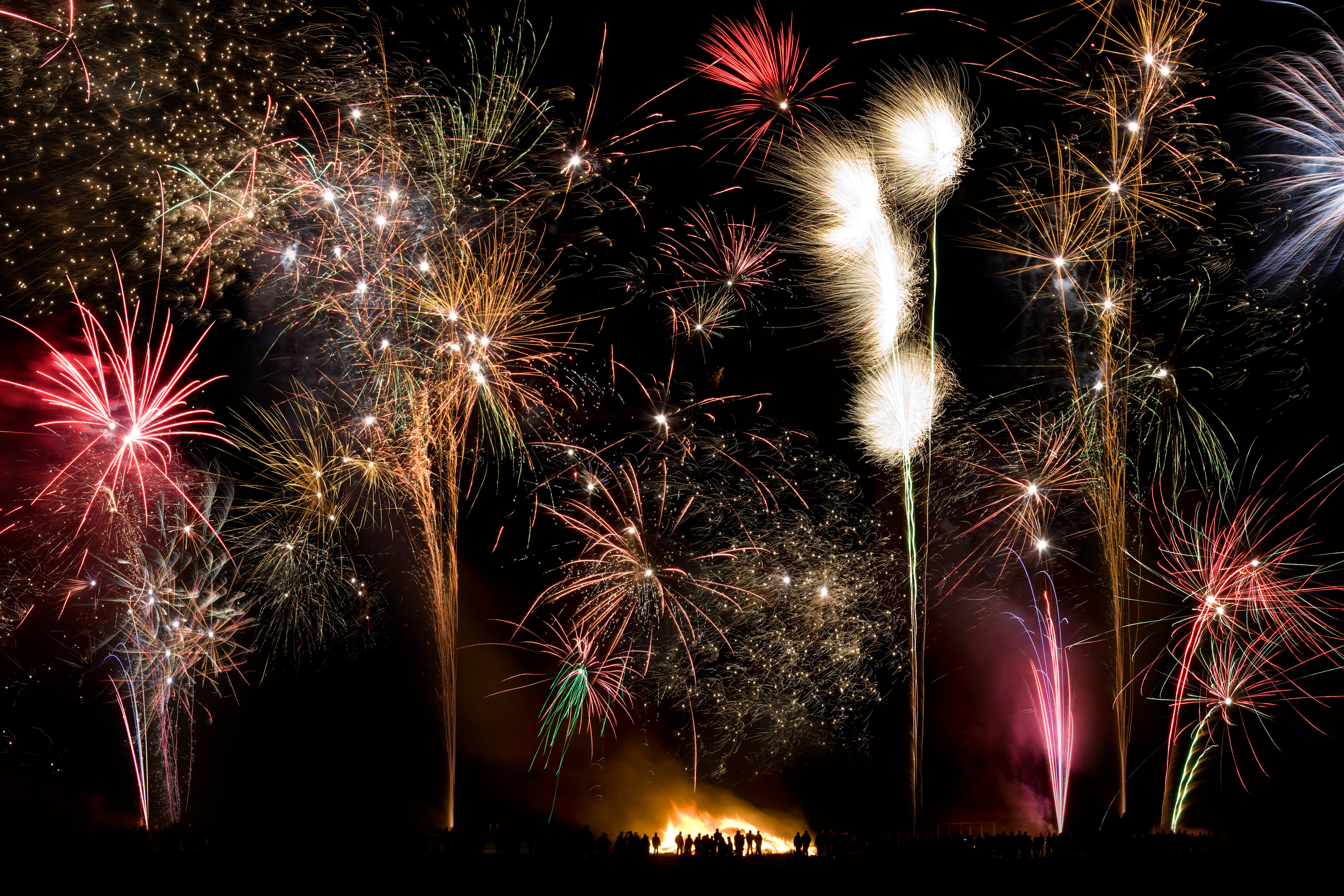 A Few Last Tips
With the added challenges of the winter conditions, it may seem difficult to get the most out of your time. However, with a few extra tips you can make all your adventures possible!
Plan your day accordingly with your Eskimo travel expert. Having a well planned schedule will help you make the most of the few hours of daylight you have.
With the unpredictable weather make sure to keep an open mind. The chances of things being canceled or rescheduled are likely. Here Eskimos comes in hand since we reschedule, let you know if things have been canceled and help you find other things to do when in need, without any extra cost for the hassle a bad weather can cause. Some things do also run in almost any kind of weather so be prepared to go f.ex. Quad biking in a blizzard, look at it as an adventure rather then just quads in bad weather.
Having your own personal guide & car will keep you safe the whole way. From the airport, all around the country and back to the airport again. Driving on your own in Iceland and even more so in winter is difficult. With Eskimos you are safer, better informed and well taken care of no matter what you will encounter on the way!
Don't forget, make sure you have the proper clothes to stay warm for your trip, depending on the activities you are doing!
Sometimes braving the colder temperatures is worth it, and visiting Iceland in the winter is definitely one of those times. If you don't mind the cold and are interested in winter activities, we highly recommend a winter trip to Iceland! And don't forget to look for the northern lights!
What are you waiting for? Do you think you're prepared for Icelandic winter? Bust out your winter gear and head up to Iceland!
Our Favorite Winter Packages
There is no Place like Iceland in Winter Time