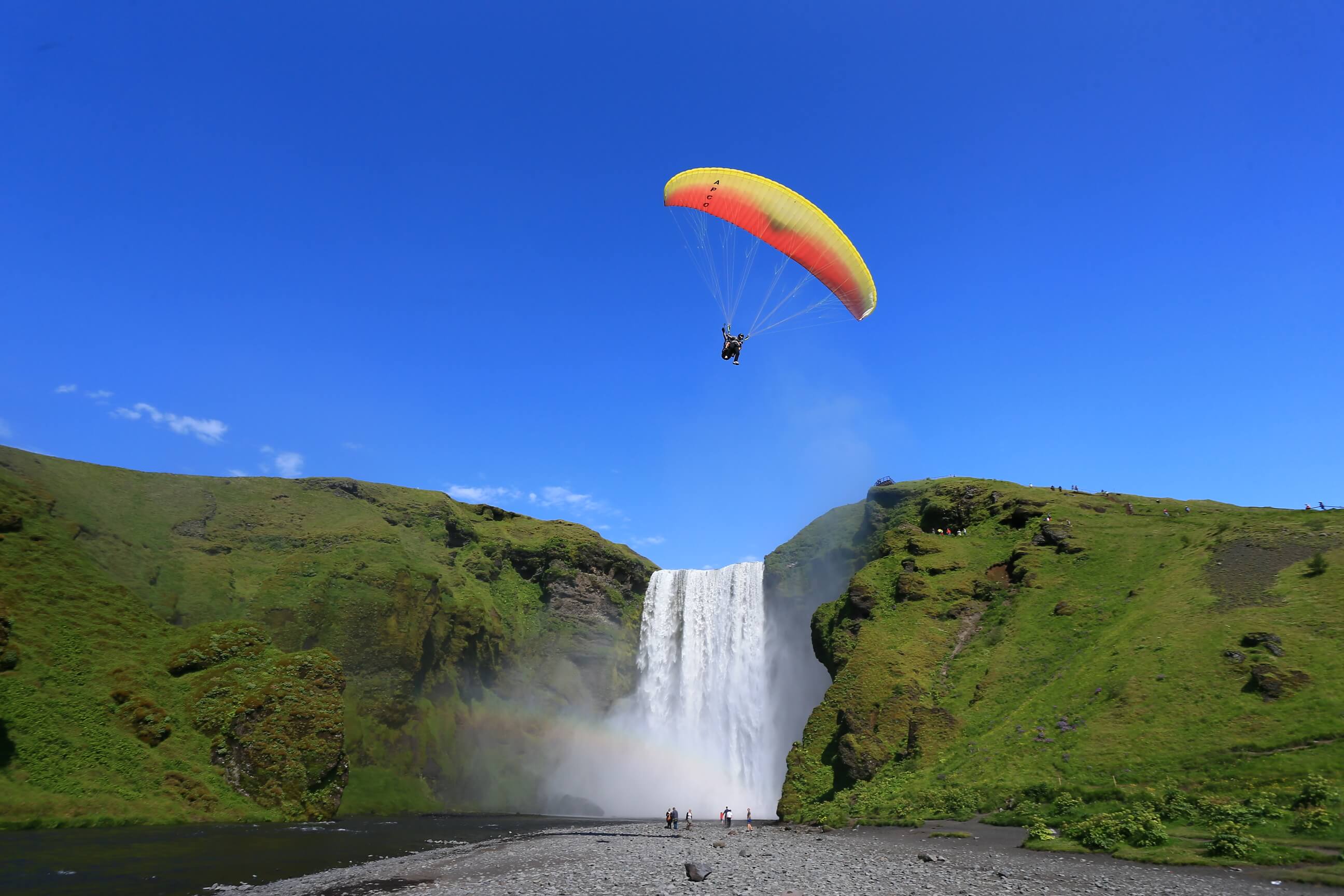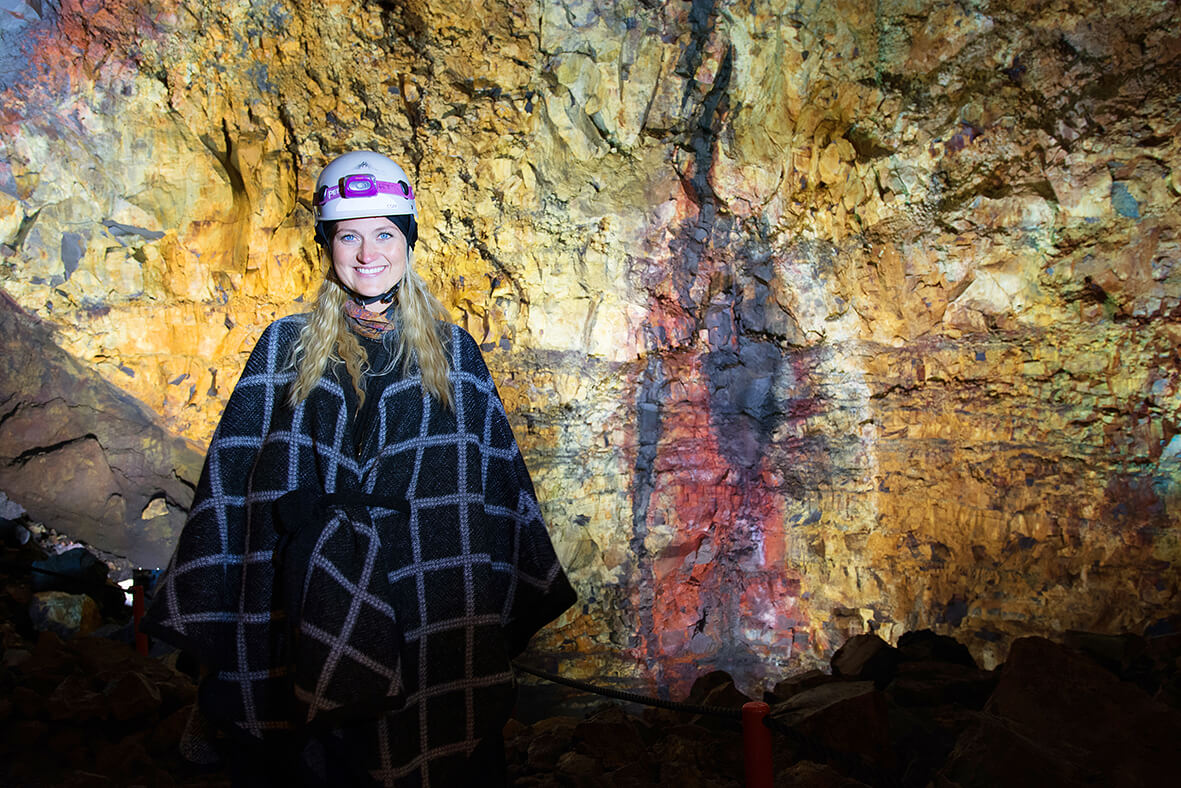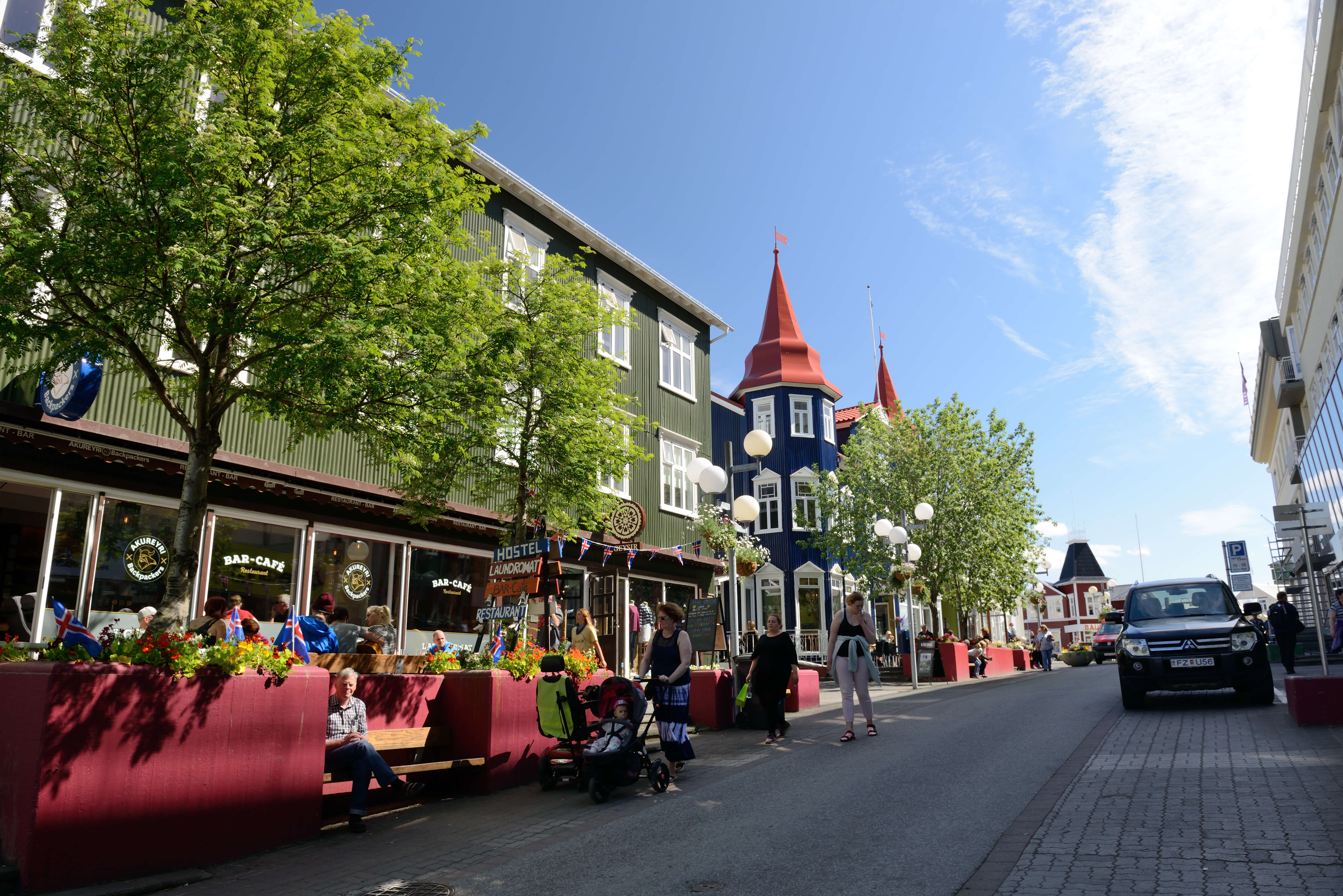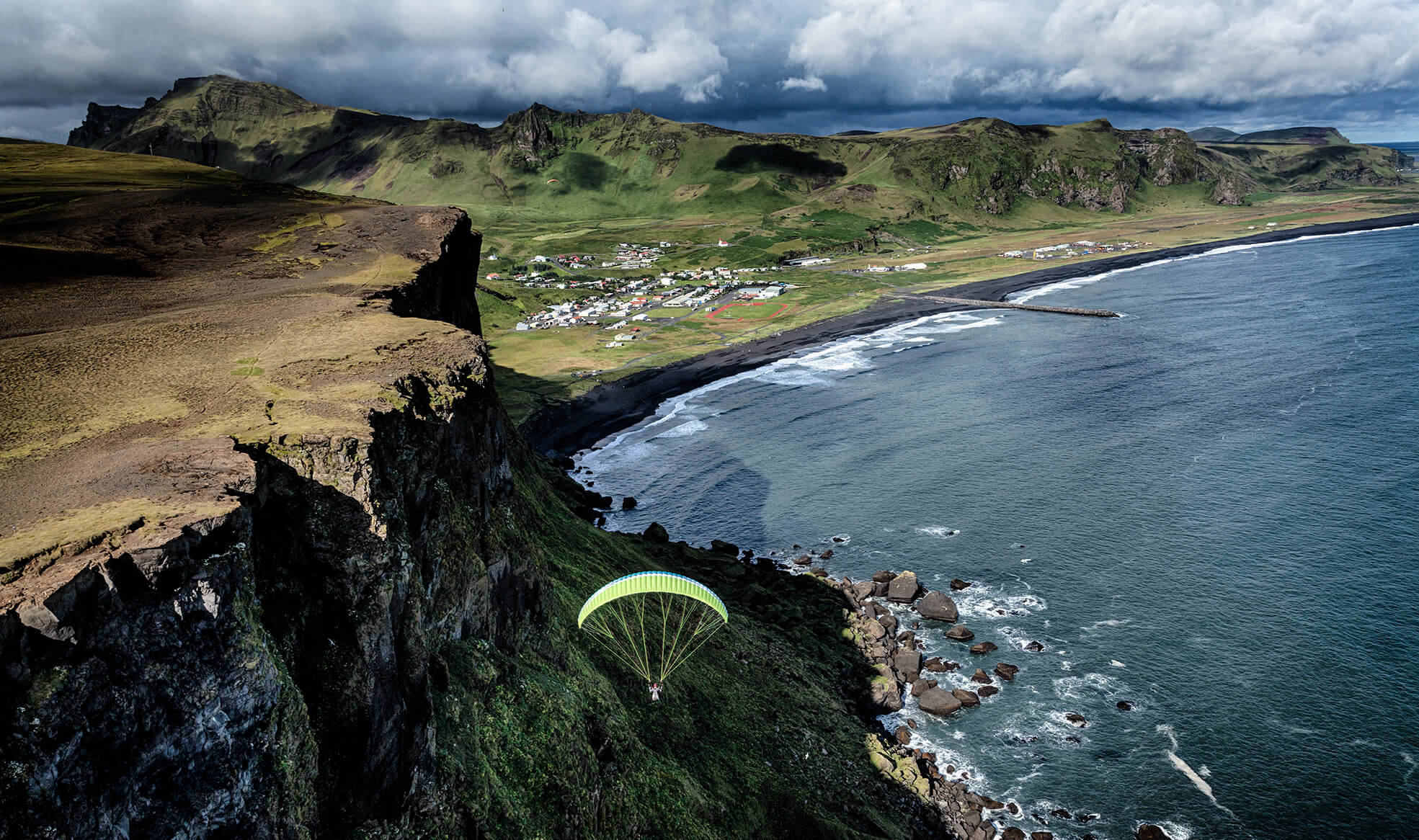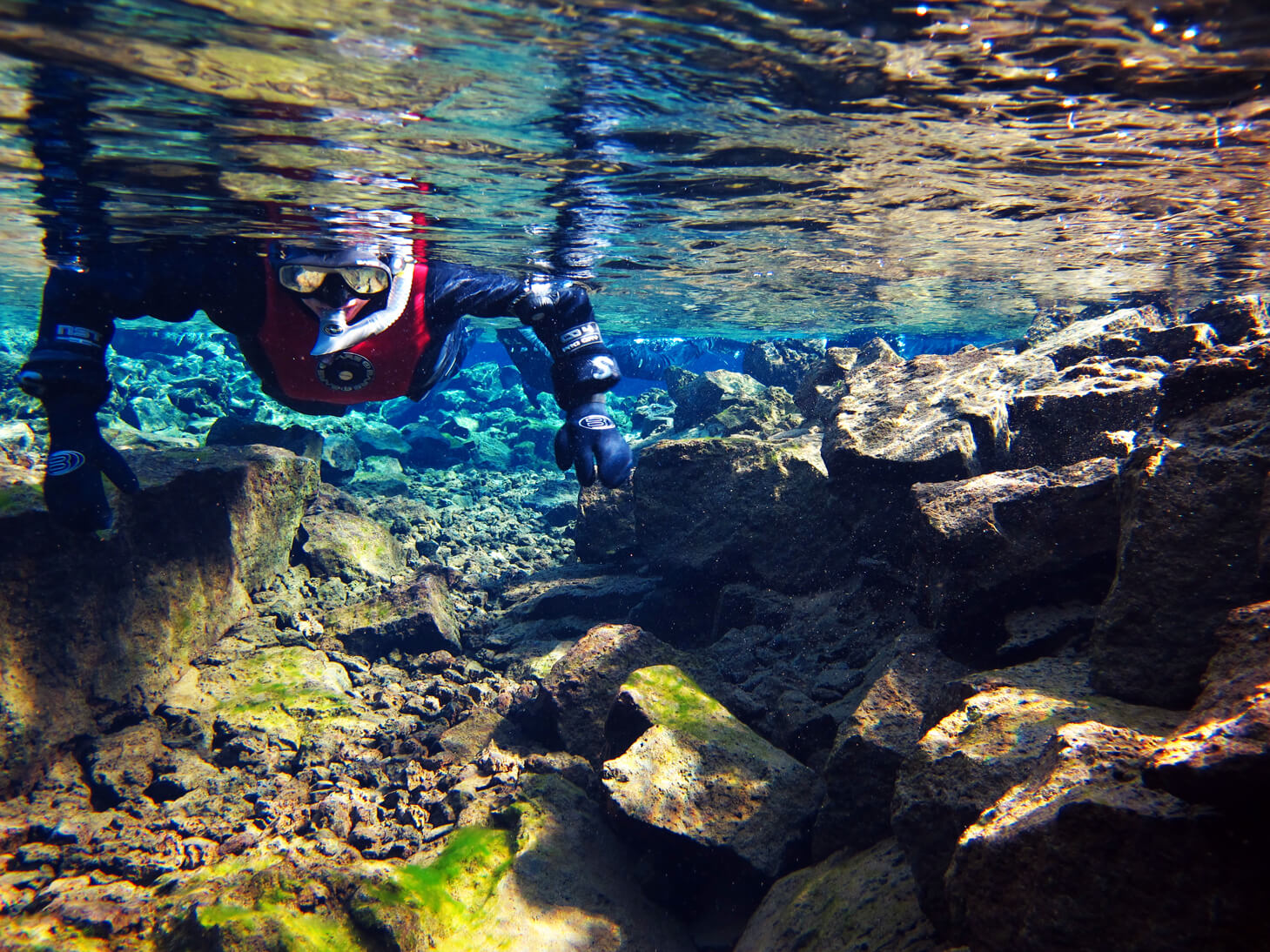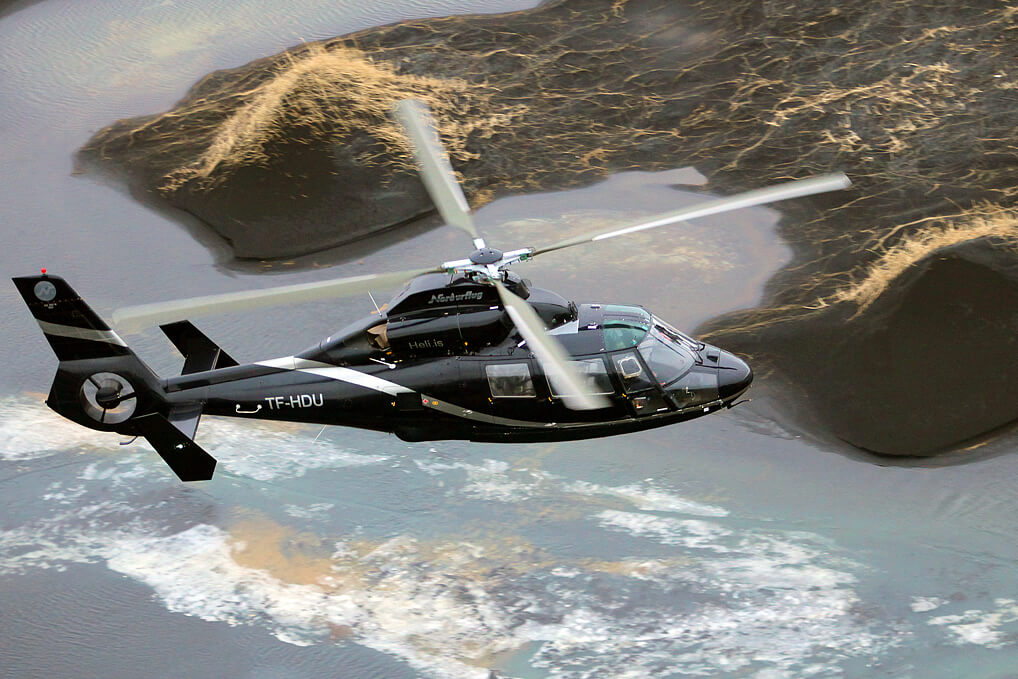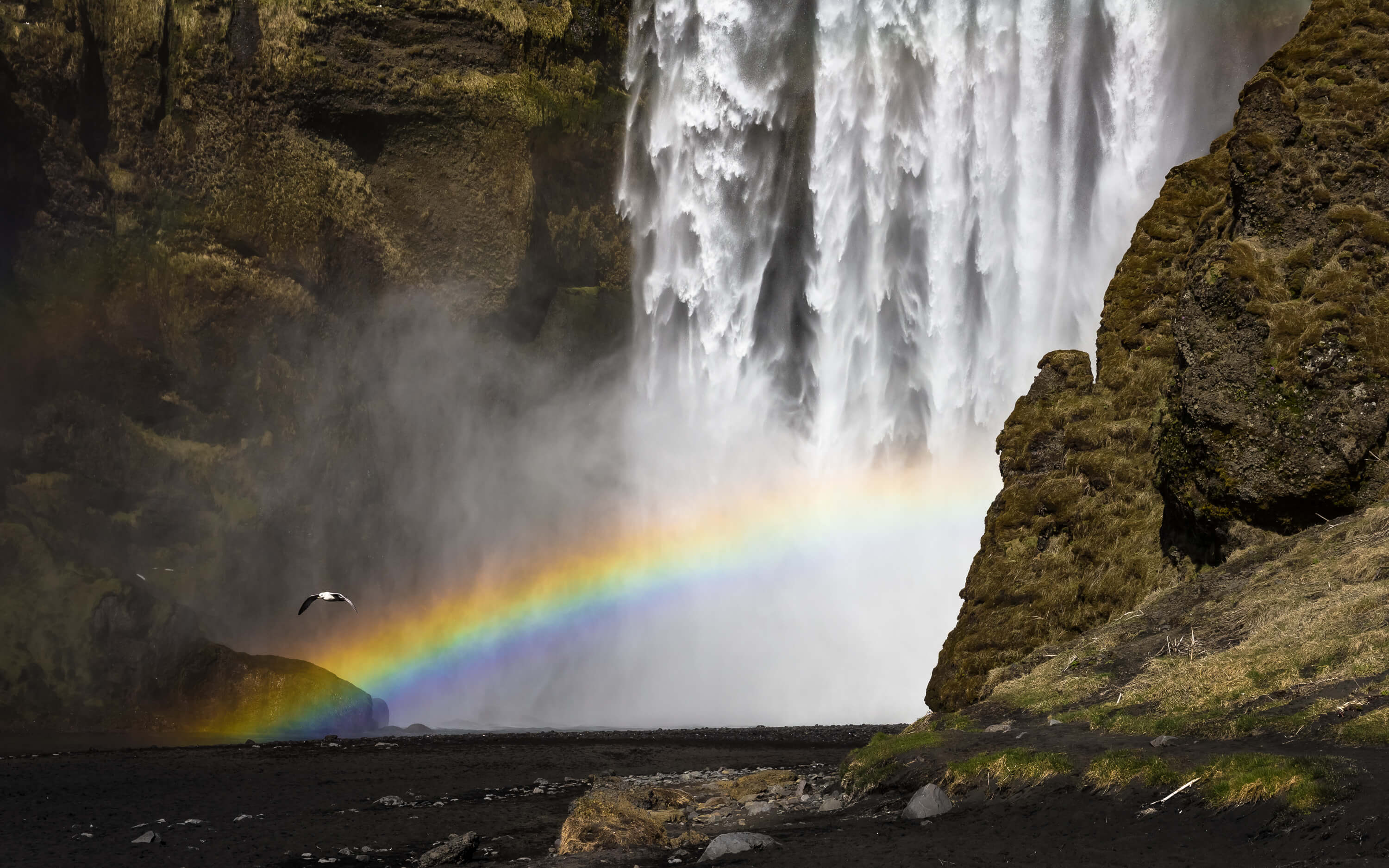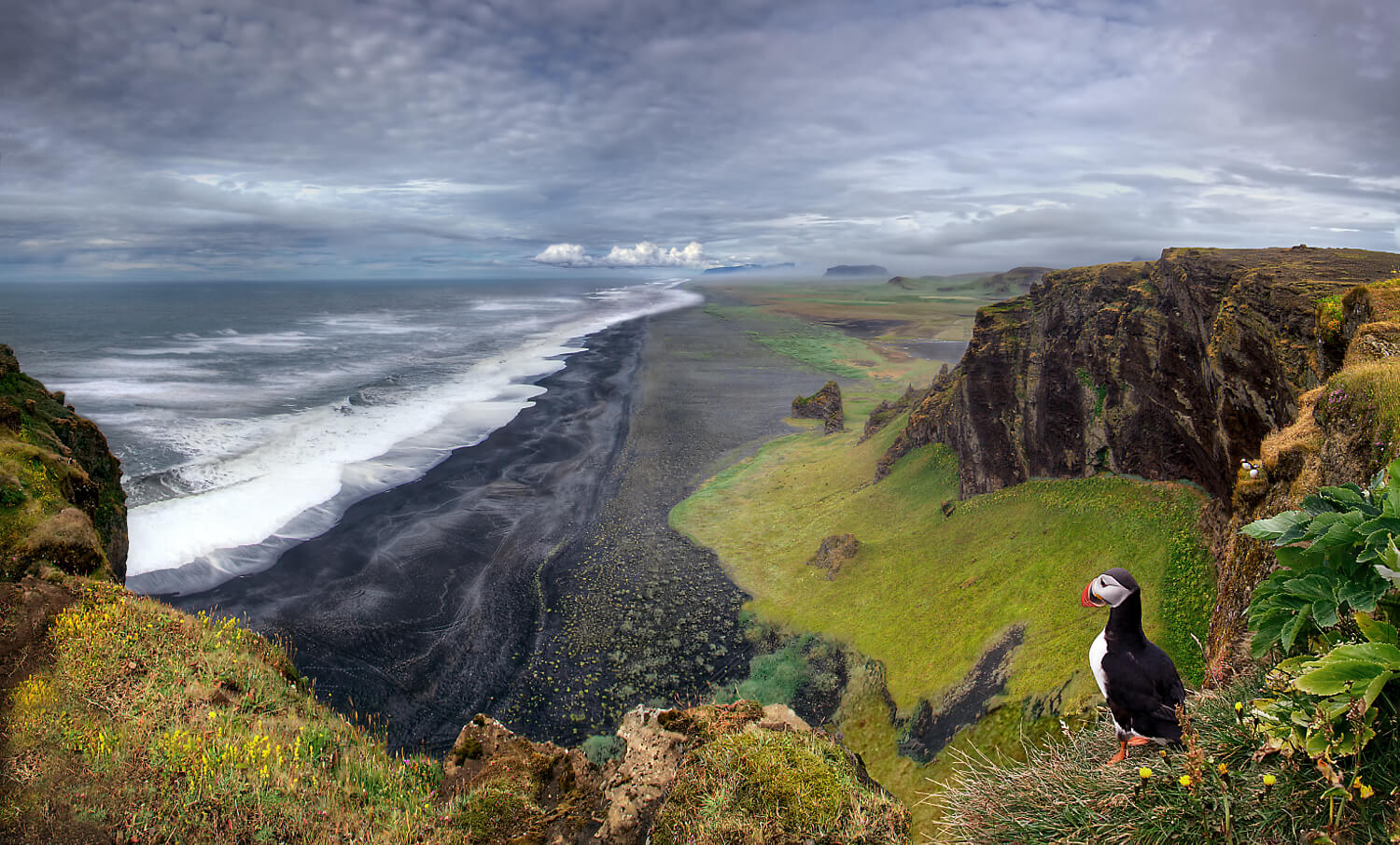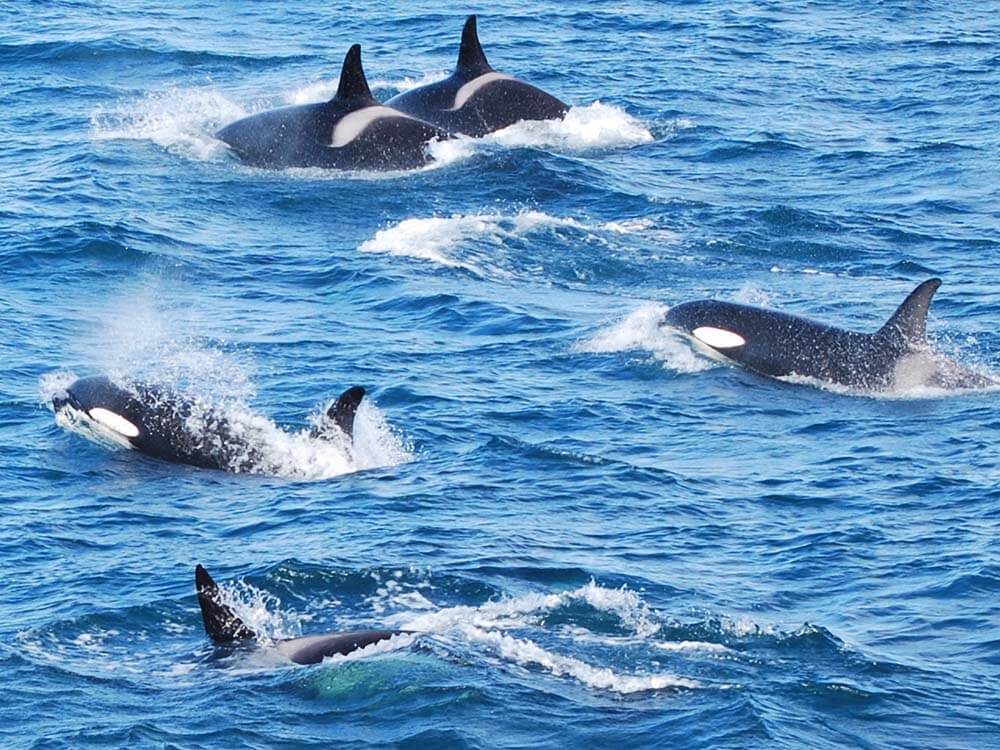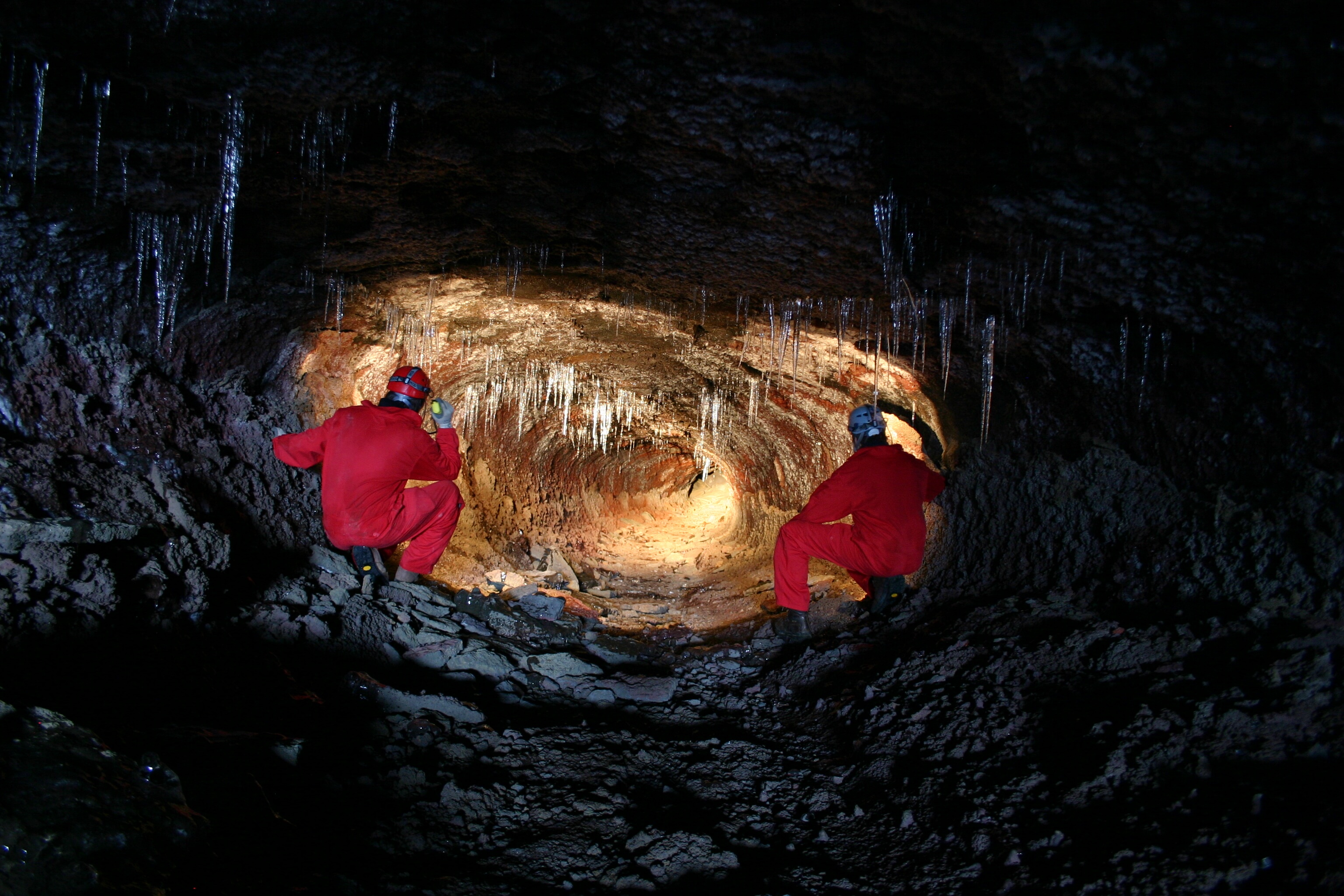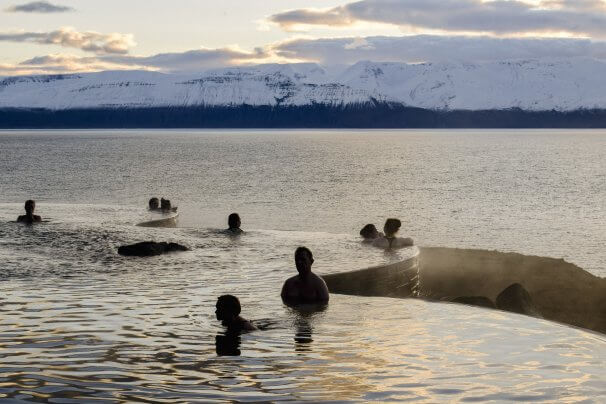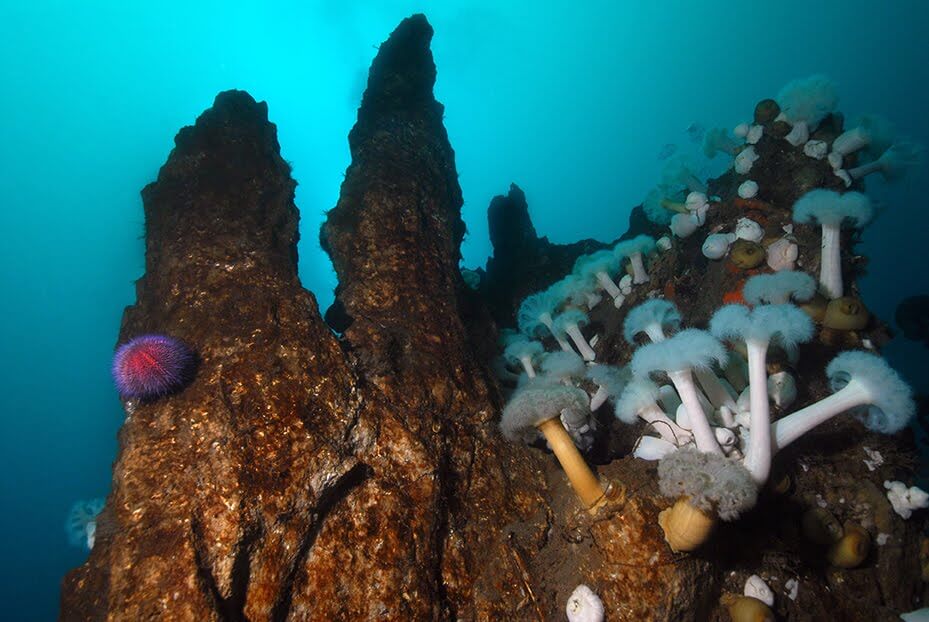 Join the Eskimos' exclusive Adventure Club on this adrenaline-fueled tour of Iceland's volcanoes, caves and watery depths.
Adrenaline fueled week
Dive beneath the surface on the Strýtan scuba dive tour or snorkel in the north if you don't have a scuba license… and hop onto a private helicopter tour to Mt. Esja that will take your breath away! 
We'll kick the week off in style with a helicopter tour over Mt. Esja. Next, take a South Coast tour of black sand beaches and picturesque waterfalls with a private guide, followed by an thrilling afternoon paragliding over rugged terrain and mountain slopes. Descend into the heart of the volcano Þríhnúkagígur, the world's only accessible magma chamber, for a glimpse of the netherworld and its brilliant red and purple hues. The next day, we continue the adventure with a Combo Tour of snorkeling and lava caving. We'll board a plane to Akureyri, where we'll dive down to two hydrothermal chimneys, Arnarnesstrýtan and Strýtan or snorkel in the area if you don't have licence to dive. On the last day, join a whale watching tour at one of the best places in Iceland to spot whales and relax at the GeoSea. Then you'll catch a flight back to Reykjavik.
Optional Add-On: For an extra 3 days in Iceland, extend your trip to fly out to Ísafjörður. Catch a ferry to a remote Hornstrandir Nature Reserve, with no year-round inhabitants except for seabirds and the Arctic fox! Stay at an old farmhouse and soak in the bright summer nights! Adventures include sea kayaking and hiking around some of Iceland's most far-off vistas.
Note: Advanced Diver Certification and Dry Suit Certification or 10 logged Dry Suit Dives required for the dive.
Itinerary
Day 1
A private car will pick you up from the airport to check you in your hotel. In the afternoon, enjoy a helicopter tour to Esja.
Day 2
Join us for a private South Coast, followed by a thrilling afternoon paragliding!
Day 3
We'll dive deep into the heart of the Volcano's dormant magma chamber.
Day 4
Explore the worlds under the lava fields in Iceland and snorkel/dive between the two continents. Two activities in one day tour in Iceland.
Day 5
Catch a plane up north to dive at Strýtan and its two hydro-thermal chimneys or if you do not have the licence to dive we offer you snorkeling tours.
Day 6
Whale watching and a warm sea bath at the whale capital of Iceland, Húsavík 
Day 7
Flight back to Reykjavik, and onward to Keflavik airport in a private car.
Day 8
Optional Add-on: fly on to Ísafjörður for 3 magical days in Kvíar at Hornstrandir Nature Reserve.
Includes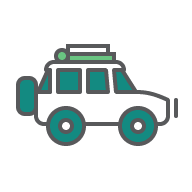 Guided tours
Private Airport Pick-up
Private South Coast
Join in Activity Transfers Included on Day 3, 4 & 5
Private Transfer on Day 6
Private Airport Drop-off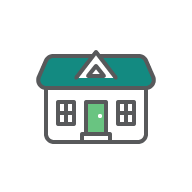 Accommodation
4 Nights in a Hotel in Reykjavik
2 Nights in a Hotel up North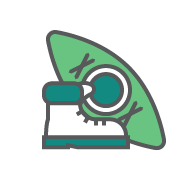 Activities
Private Esja Helicopter Tour
Join in Paragliding
Join in Into the the Volcano
Join in Snorkeling in Silfra (Diving Possible)
Join in Small Group Caving
Join in Small Group Dive & snorkel up North (possible to do only snorkeling)
Join in Whale watching
GeoSea Entrance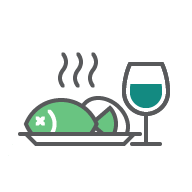 Other
Hotel Breakfast
Domestic Flight, Reykjavik to Akureyri
Domestic Flight, Akureyri to Reykjavik
All Taxes & Planning Fee
Re-Usable Water Bottle
Summer
May - Sept
7 633
USD
Note that our prices are fixed in ISK and converted into foreign currencies based on today's exchange rate
Based on 2 people in one room
5 809
USD
Note that our prices are fixed in ISK and converted into foreign currencies based on today's exchange rate
Based on 4 people in two rooms
Per person from

5 611

USD

Note that our prices are fixed in ISK and converted into foreign currencies based on today's exchange rate

Location

Reykjavik, South & North

Season

Summer

Duration

8 Days / 7 Nights

Like what you see?

Get a quote
Other Packages You Might Like
Browse more awesome itineraries