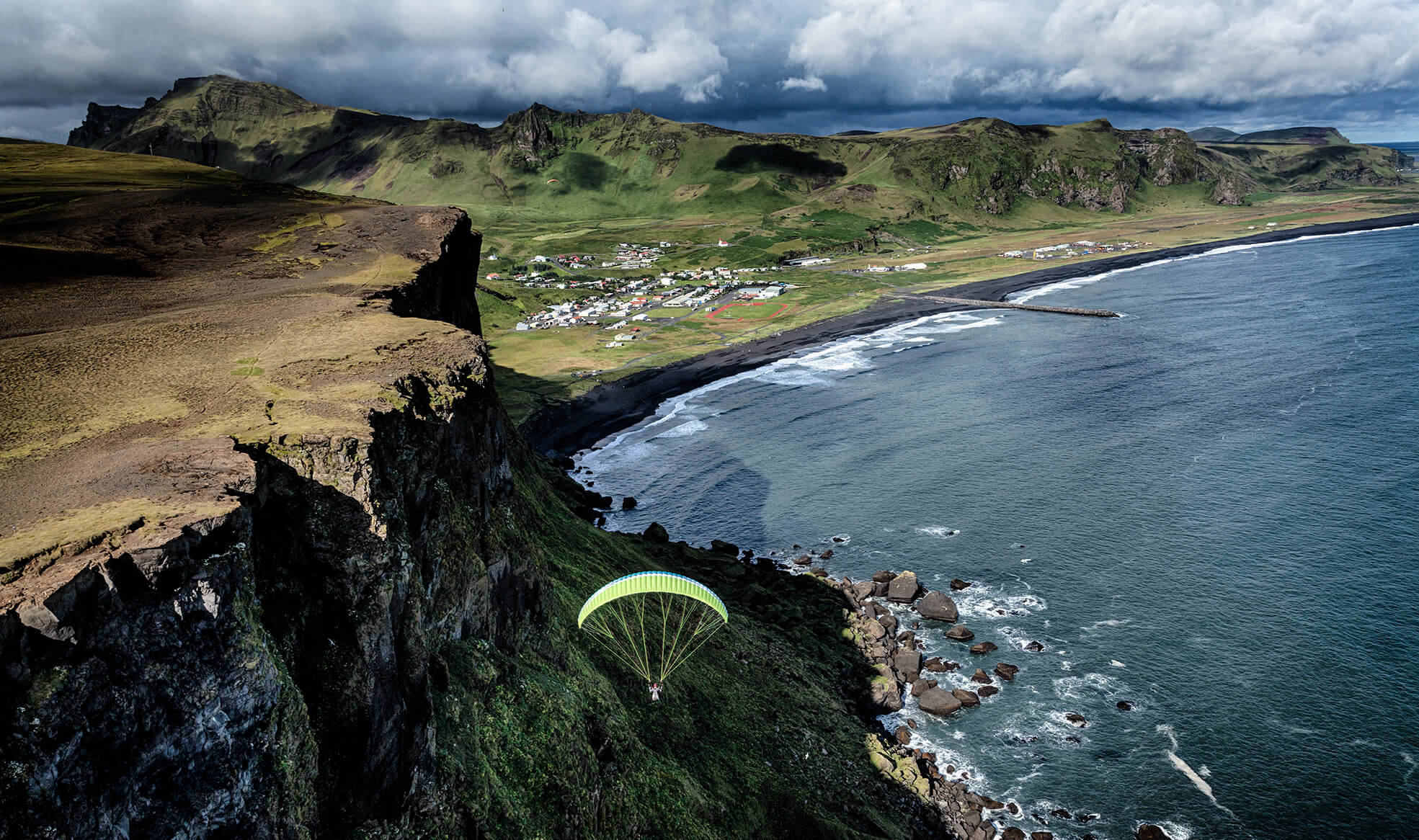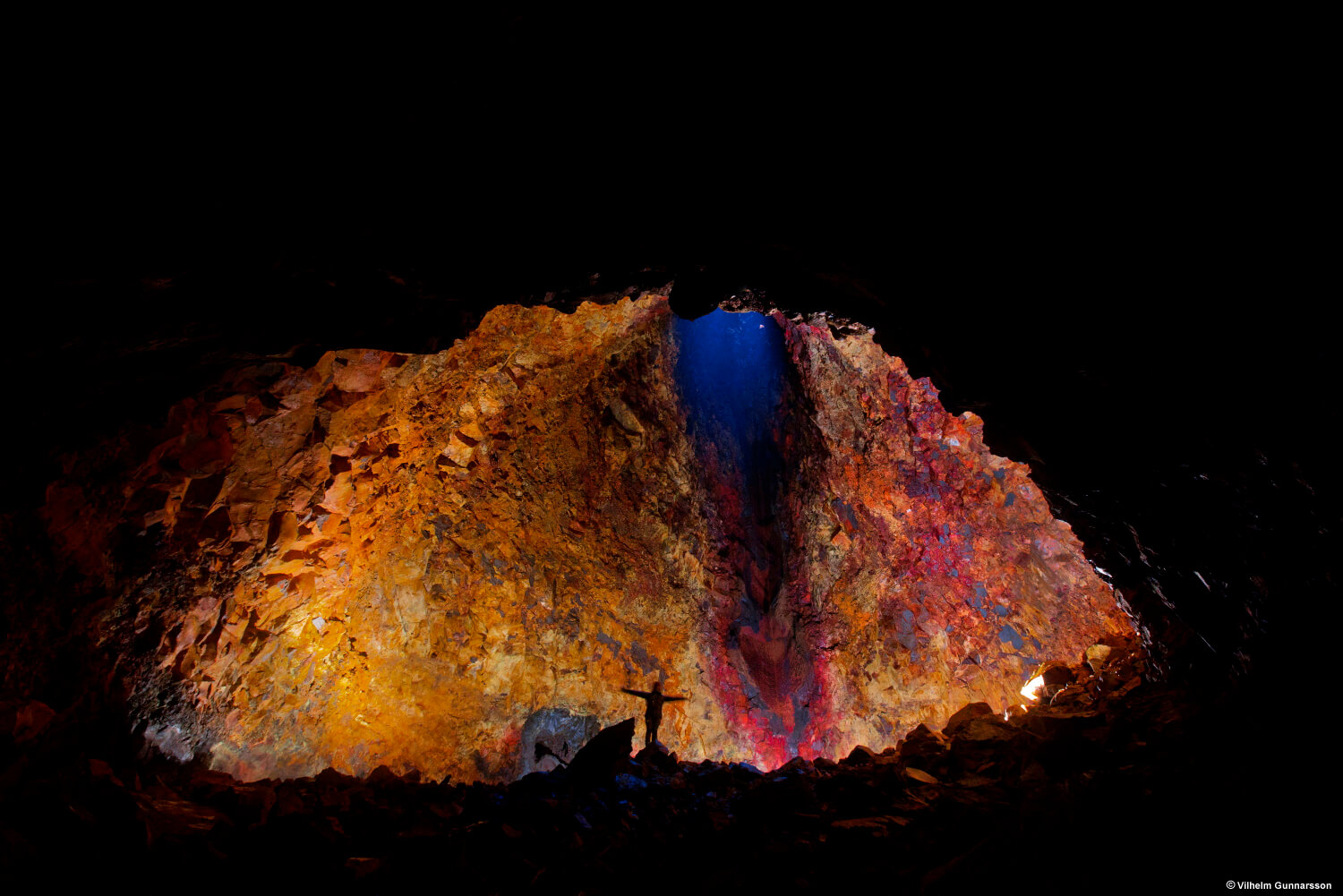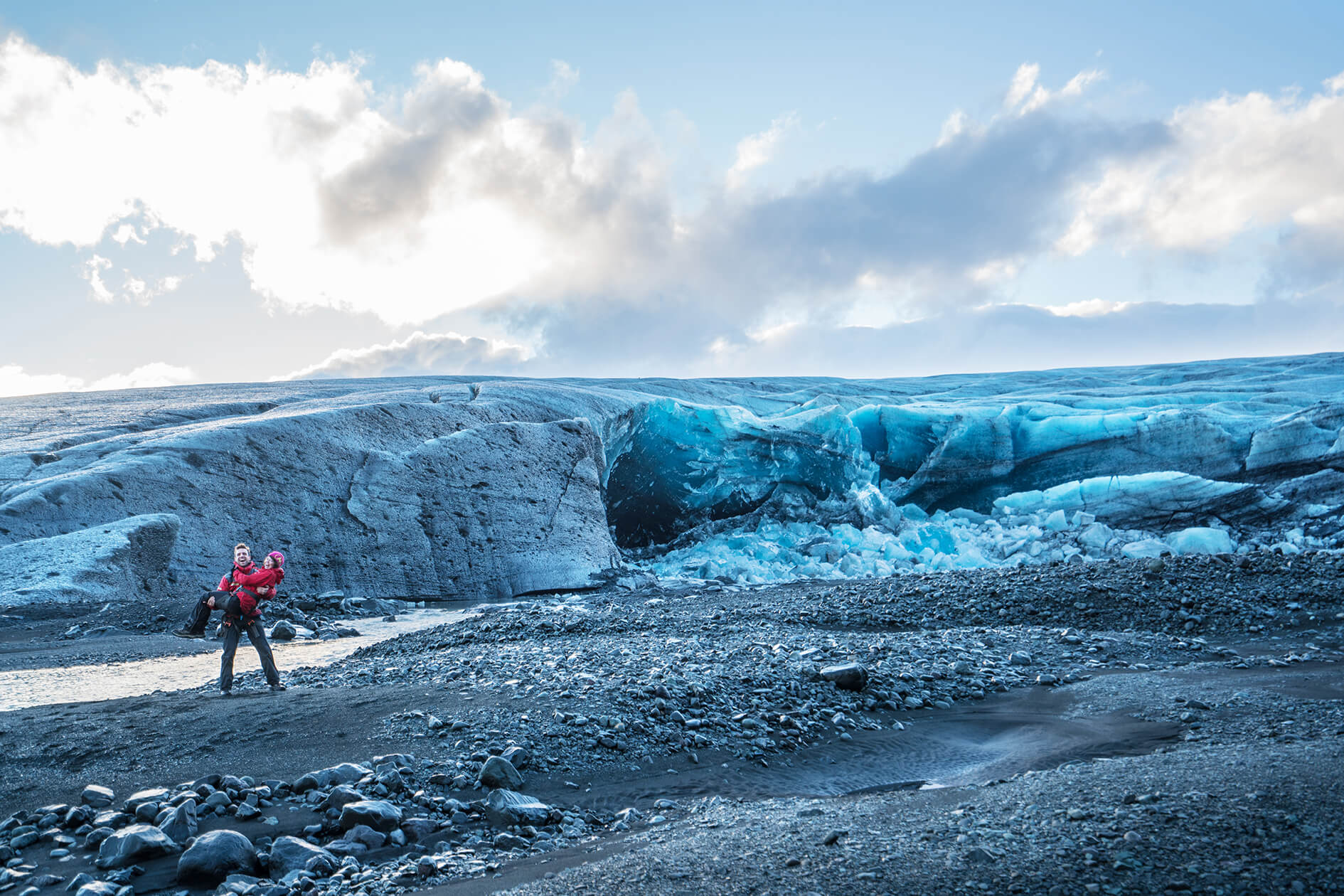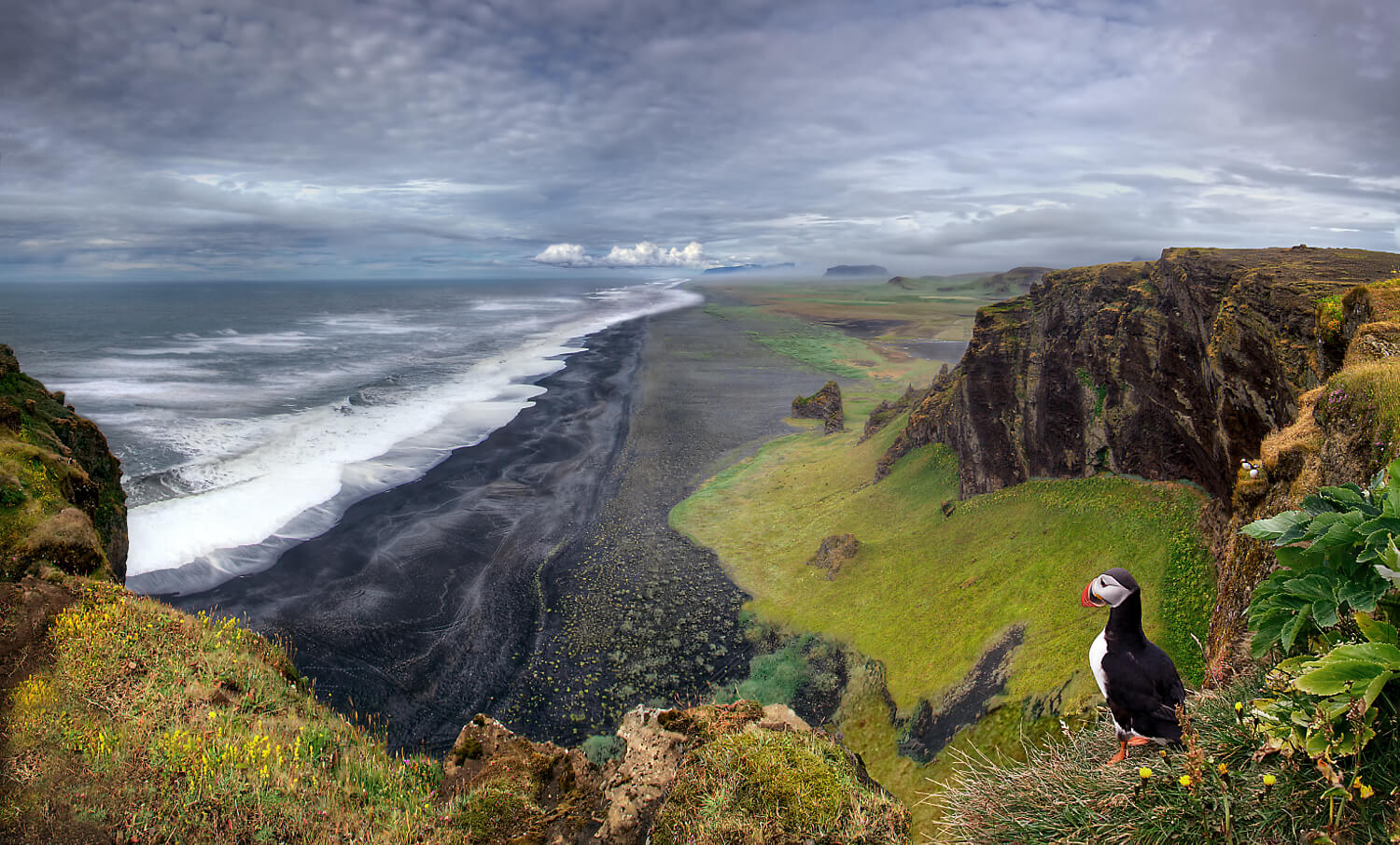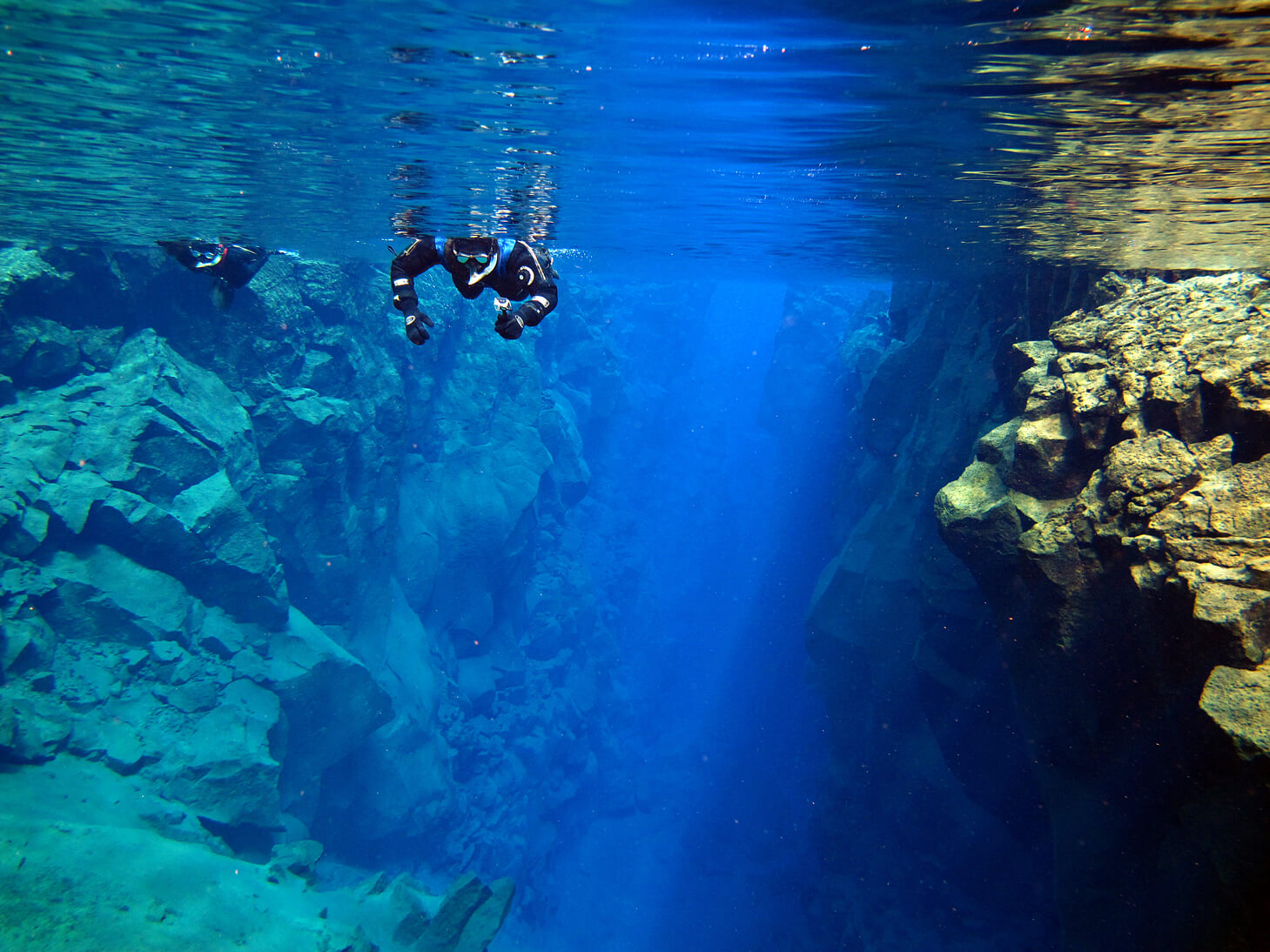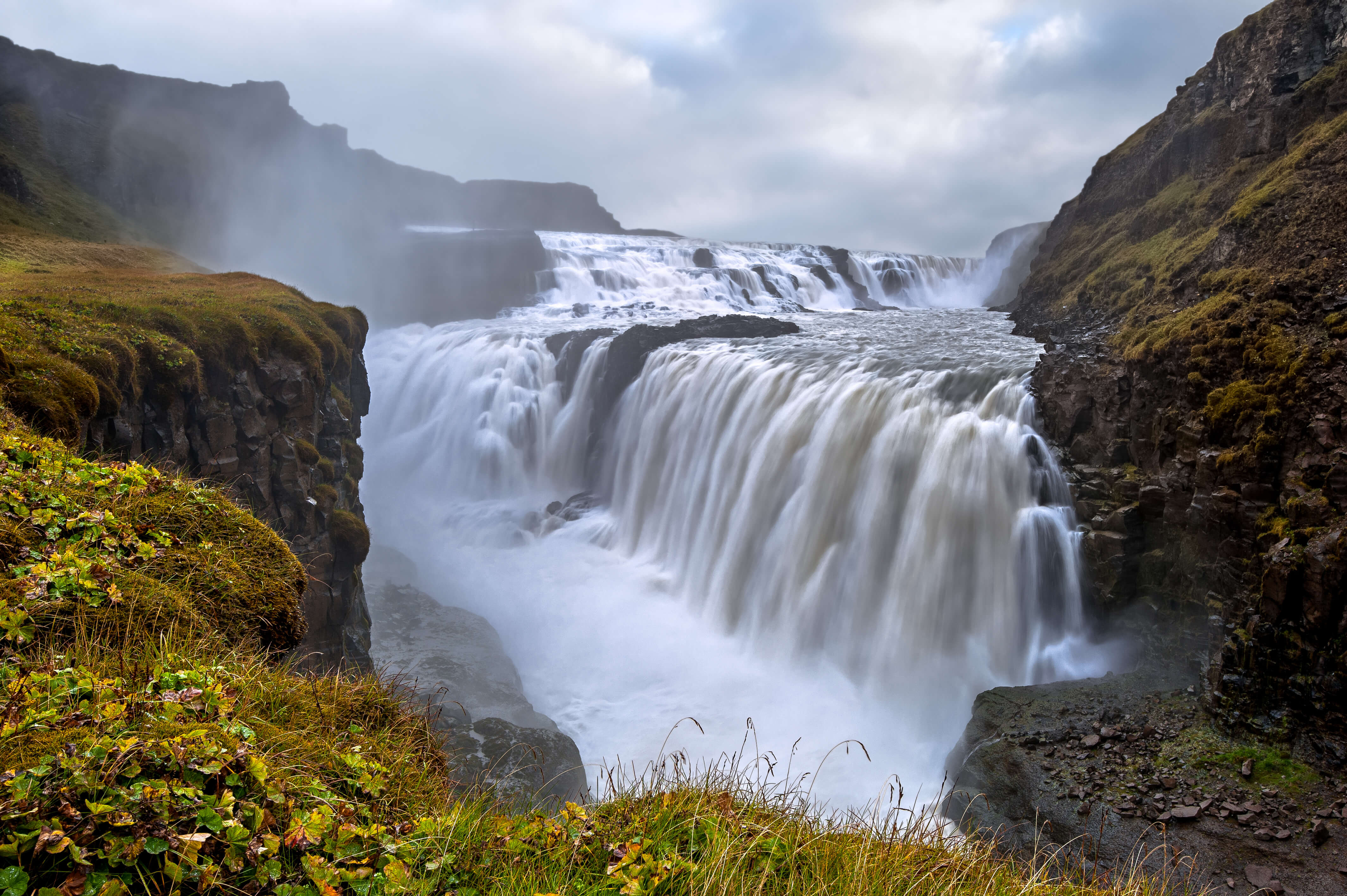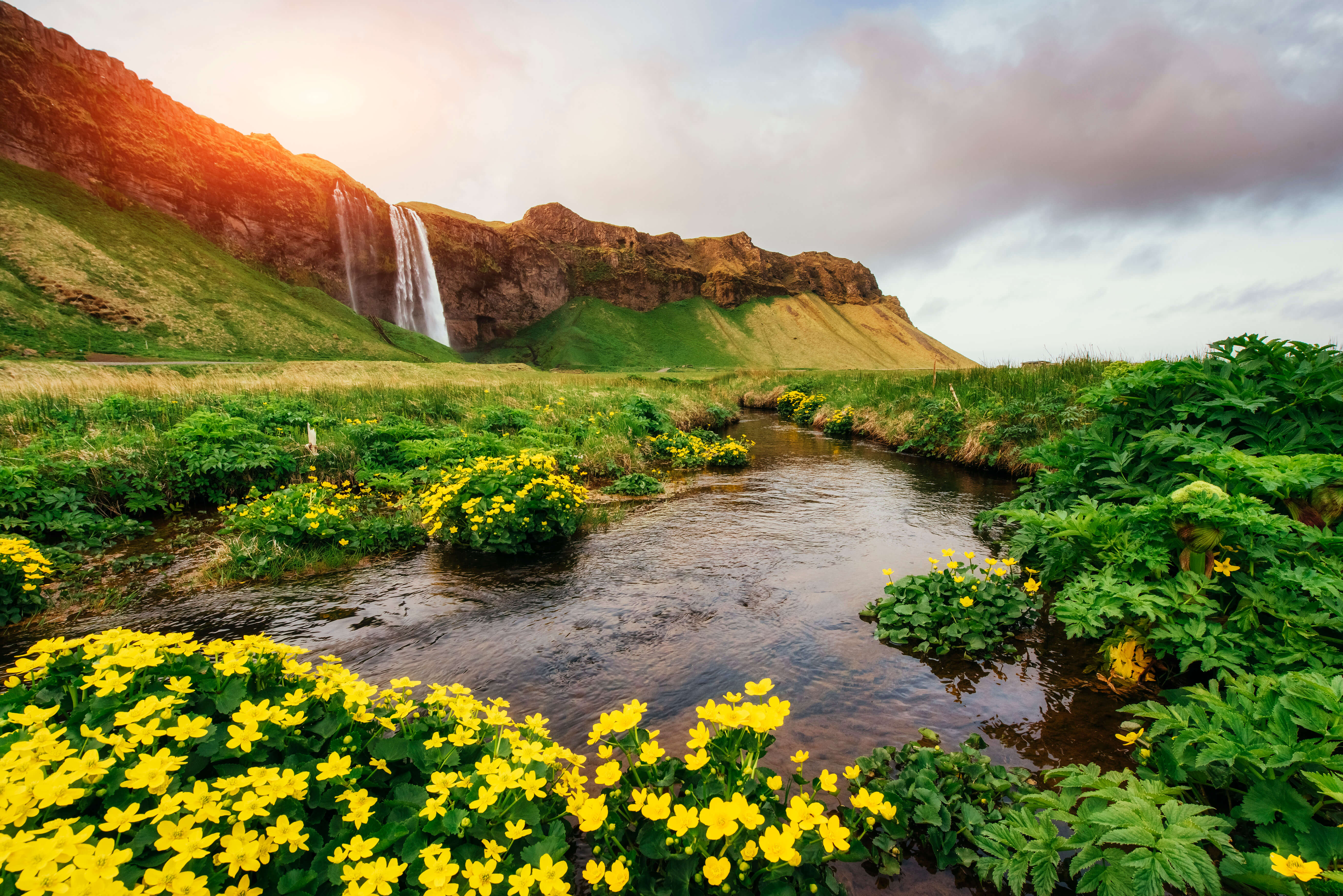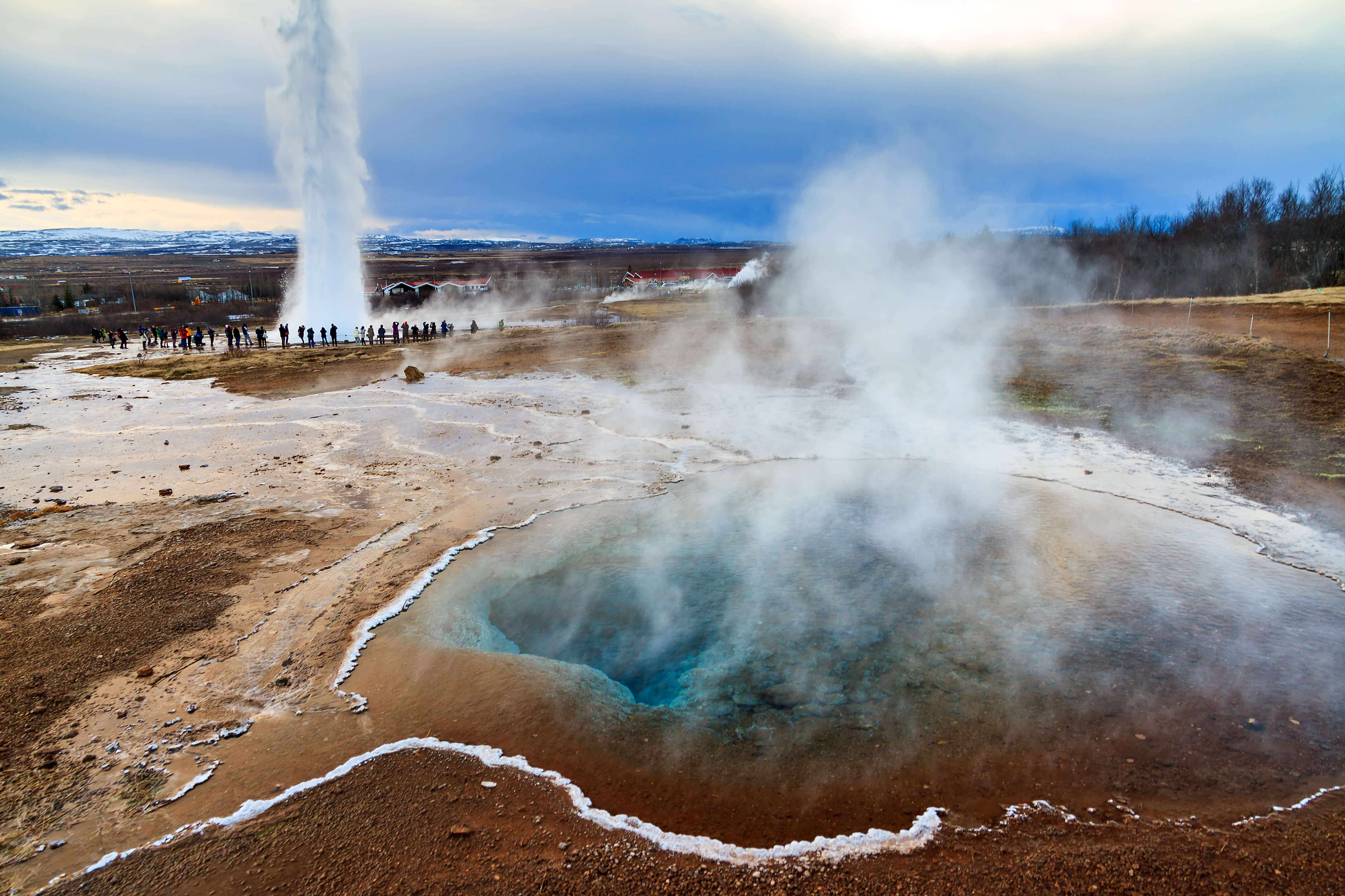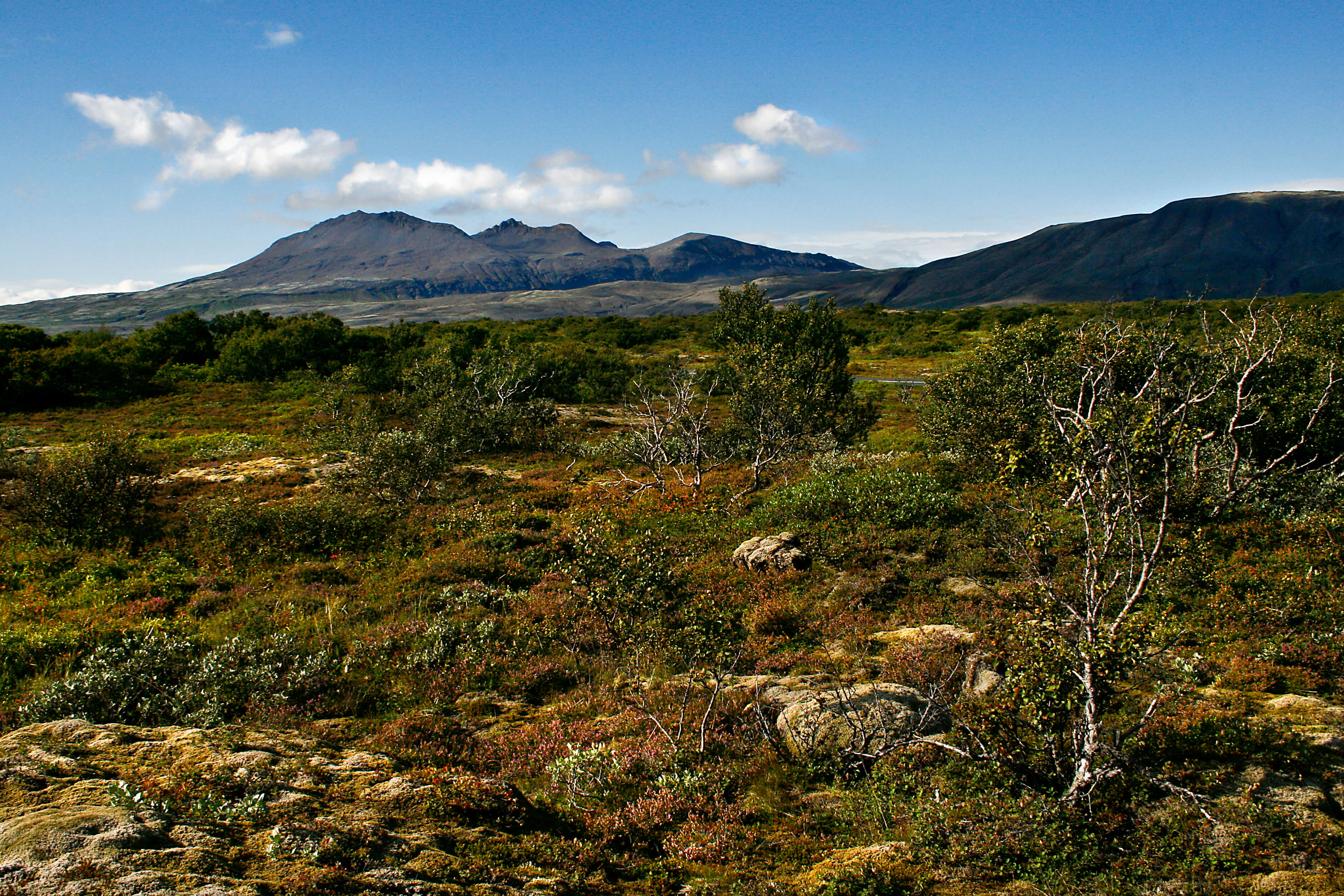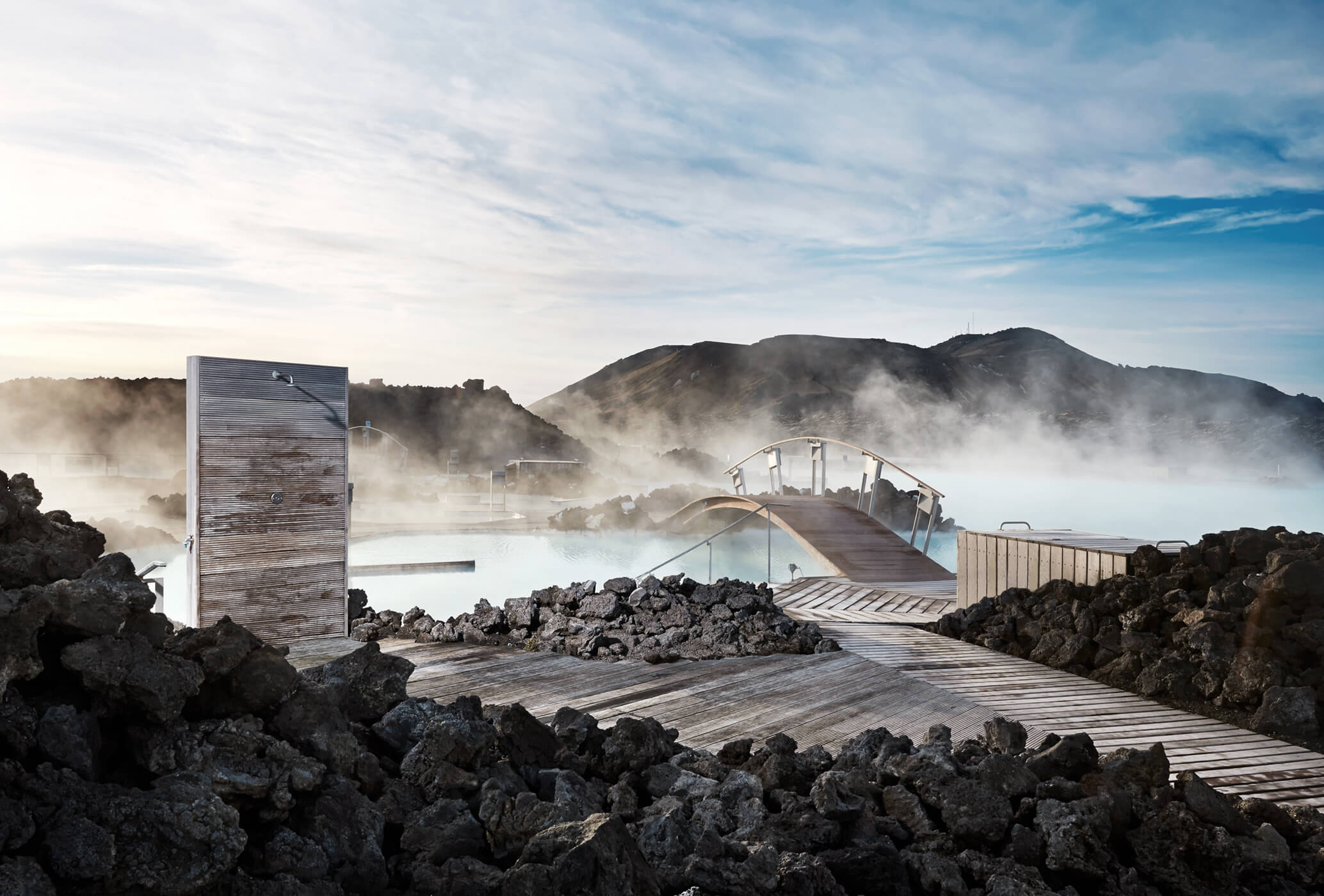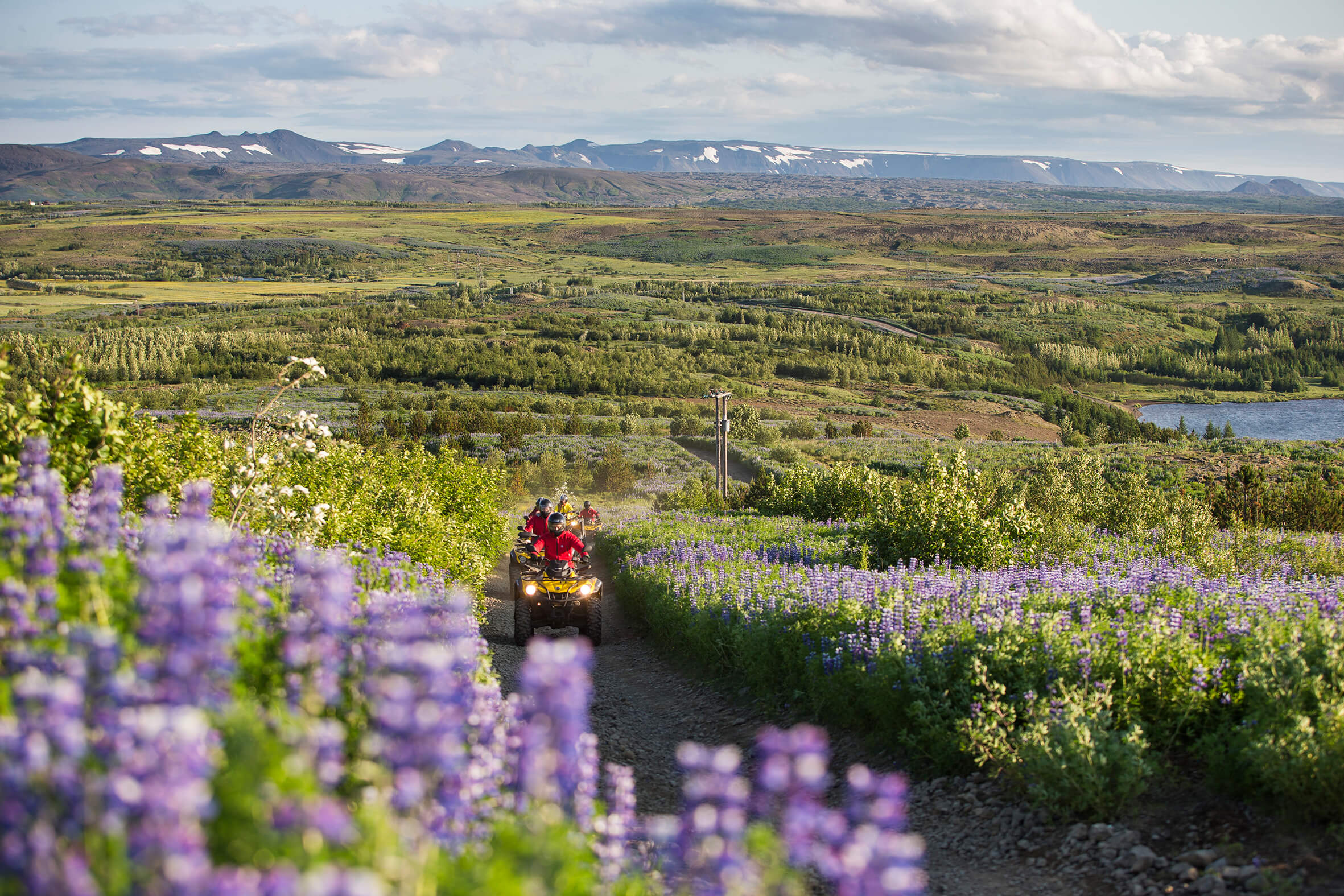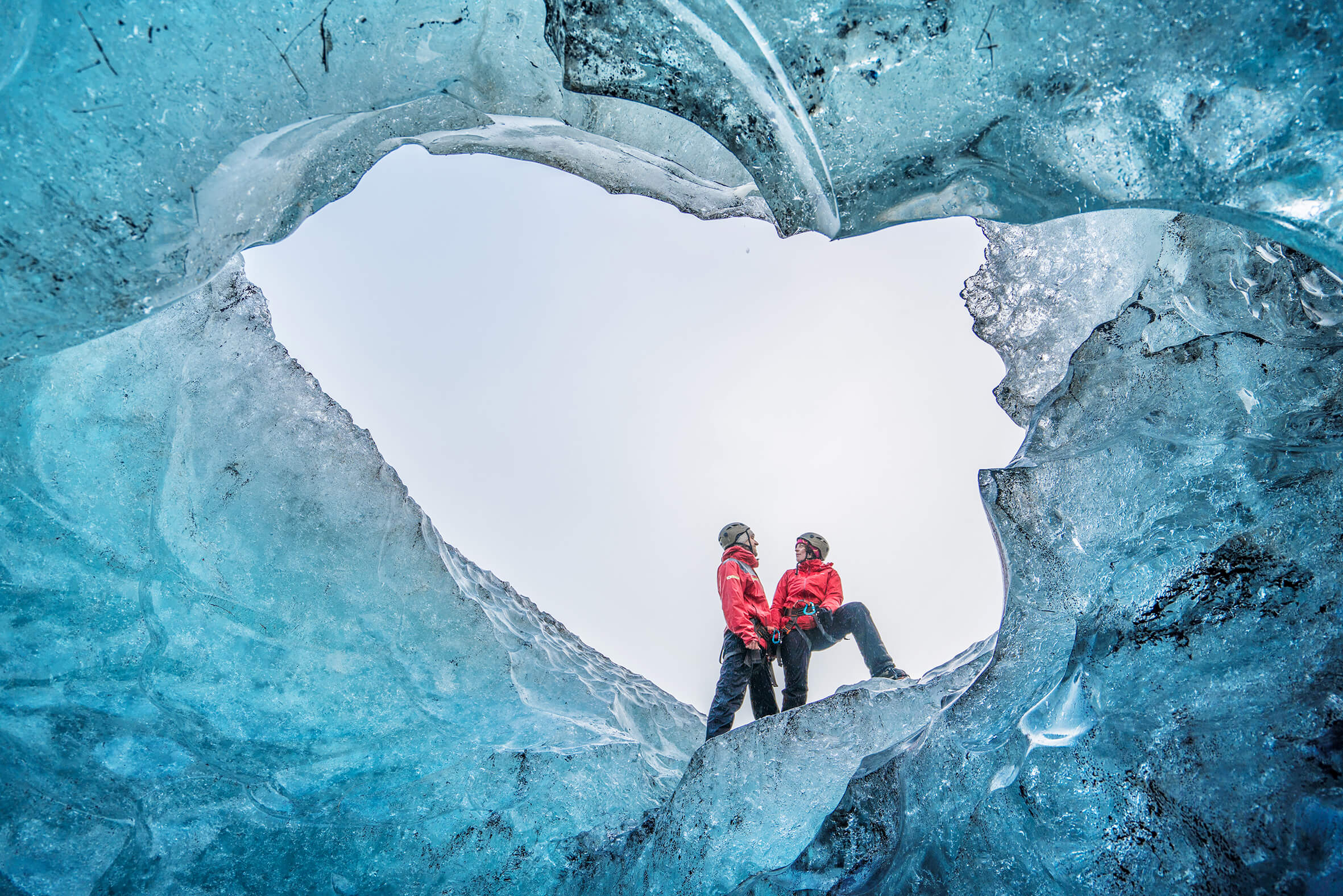 Iceland's rugged terrain is a perfect destination to test your spirit of adventure! We'll navigate our way on volcanoes and glaciers, and submerge ourselves in magma chambers and icy waters!
"A Perfectly Action-Packed Summer"
Summertime is the perfect time to try out all those cool activities on your bucket list - and Iceland, the perfect place! But be forewarned - this is not a package for the faint-hearted.
Our package introduces you to crazy adventures like quad-biking on the South Coast, tandem paragliding, ice-climbing, and glacier lagoon-kayaking. You'll go deep into the heart of a volcano, the only place on Earth were you can enter a dormant magma chamber. You'll kayak through the icy waters of Heinaberg Lagoon. See Iceland as you've never before with our Paragliding Tandem Flight from the South Coast. We'll pair you up with an expert and fly over grasslands and estuaries.
Top the whole adventure off with a long soak at the Blue Lagoon, to relax your wonderfully aching muscles.
Itinerary
Day 1
Pick up from the airport in our private car. Our first stop is Þríhnúkagígur Volcano and its colorful magma chamber.
Day 2
Today we hit the road on a private Golden Circle tour, visiting waterfalls, geysers and national parks. In the afternoon, we dive into the crystal-clear water of Silfra Fissure for a snorkeling adventure.
Day 3
We have a whole day dedicated to exploring Þórsmörk in our awesome Super Jeep!
Day 4
We embark on a private tour of South Coast's picturesque waterfalls, heightened with an afternoon of paragliding and quad biking!
Day 5
Join our expert mountaineering guides on a day out in the glaciers! This tour isn't for the idle--for roughly seven hours, we'll challenge ourselves against the elements: hiking, ice-climbing, and working the rope through the glacier landscape of Vatnajökull.
Day 6
We'll kayak through the mirror-like water of Heinaberg Lagoon, with excellent views of Vatnajökull. Our well-trained guides will provide you with glacier gear and the know-how of working a kayak even if you've never done it before.
Day 7
We drive back to Reykjavik, with stops and sights on the way.
Day 8
After a languid soak in the Blue Lagoon, our private car will drop you off at the airport in time to meet your flight.
Includes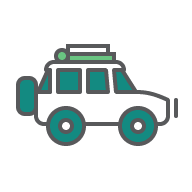 Guided tours
Private Airport Pick-up
Private Golden Circle
Private Þórsmök in Super Jeep
Private South Coast
Private Glacier Day
Private Jökulsárlón
Private Drive Back to Reykjavik
Private Airport Drop-off via Blue Lagoon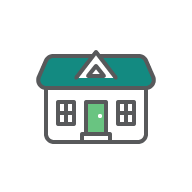 Accommodation
2 Nights in a Comfort Hotel in Reykjavik
5 Nights in a Luxury Countryside Hotel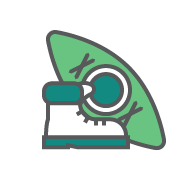 Activities
Into the Volcano (Join in)
Silfra Snorkeling (Join in)
Paragliding (Join in)
ATV Adventure (Join in)
Private Glacier Hiking
Private Ice Climbing
Glacier Kayaking (Join in)
Comfort Package at Blue Lagoon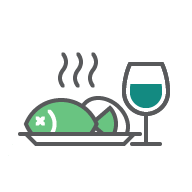 Other
All Taxes & Planning Fees
Guide Accommodation & Dinners
Hotel Breakfast
Summer
June - Sep
13 181
USD
Note that our prices are fixed in ISK and converted into foreign currencies based on today's exchange rate
Based on 2 people in one room
8 502
USD
Note that our prices are fixed in ISK and converted into foreign currencies based on today's exchange rate
Based on 4 people in two rooms
Per person from

8 502

USD

Note that our prices are fixed in ISK and converted into foreign currencies based on today's exchange rate

Location

Reykjavik to Jökulsárlón

Season

Summer

Duration

8 Days / 7 Nights

Suitable for

Kids 14 years and older

Like what you see?

Get a quote
Other Packages You Might Like
Browse more awesome itineraries