Horseback Riding
Take a ride on the sturdy, strong and sure footed Icelandic horse. It has many unique characteristics, perhaps the most noticeable being its humble size and the mane of shaggy hair.
"Small horse, big personality!"
The famous Icelandic horse has played a big role in the daily life of Icelanders since we first settled here and used to be an absolute necessity for each household.
The inhospitable weather conditions and vast distances between towns and farms made the horse's life hard in the old days before we got roads and cars. They often had to go for days through blizzards and swim across ice cold rivers to get people where they needed to go which made them tough, and showed us their loyal, strong-willed spirit.
Along with breeding, natural selection also played a major role in its development, and the species adapted to the harsh conditions of the Icelandic winter, making them small but long-lived, strong-built and tough.
The five gaits of the Icelandic horse plays a big part of its uniqueness. As well as the typical gaits of walk, trot and canter/gallop it is noted for its ability to perform two additional gaits, tölt and flying pace.
Enjoying the wild nature from the back of one of these exceptional four-footed creatures is a serene experience. Our horseback riding is suitable for all levels of experience - from beginners to skilled riders.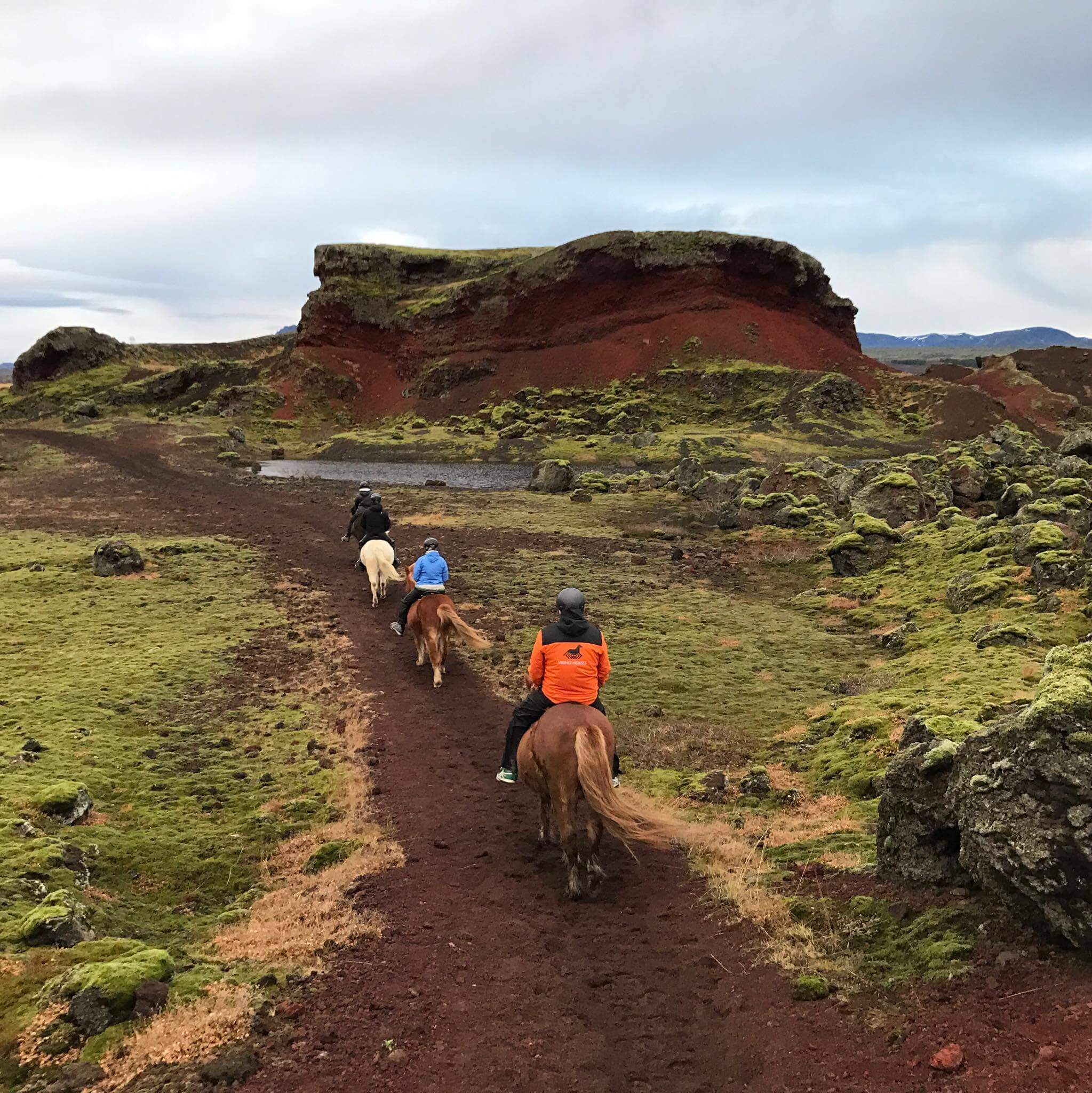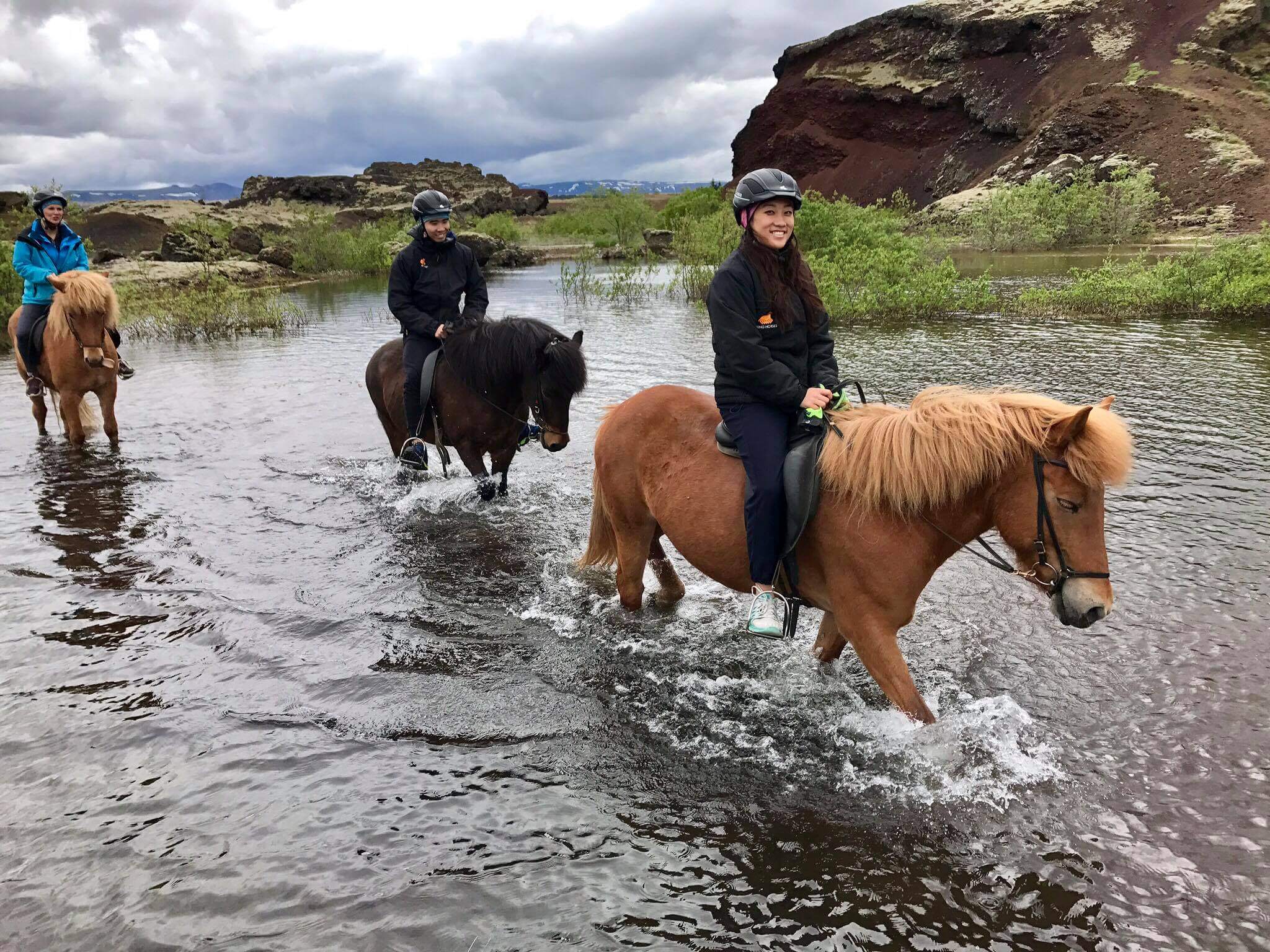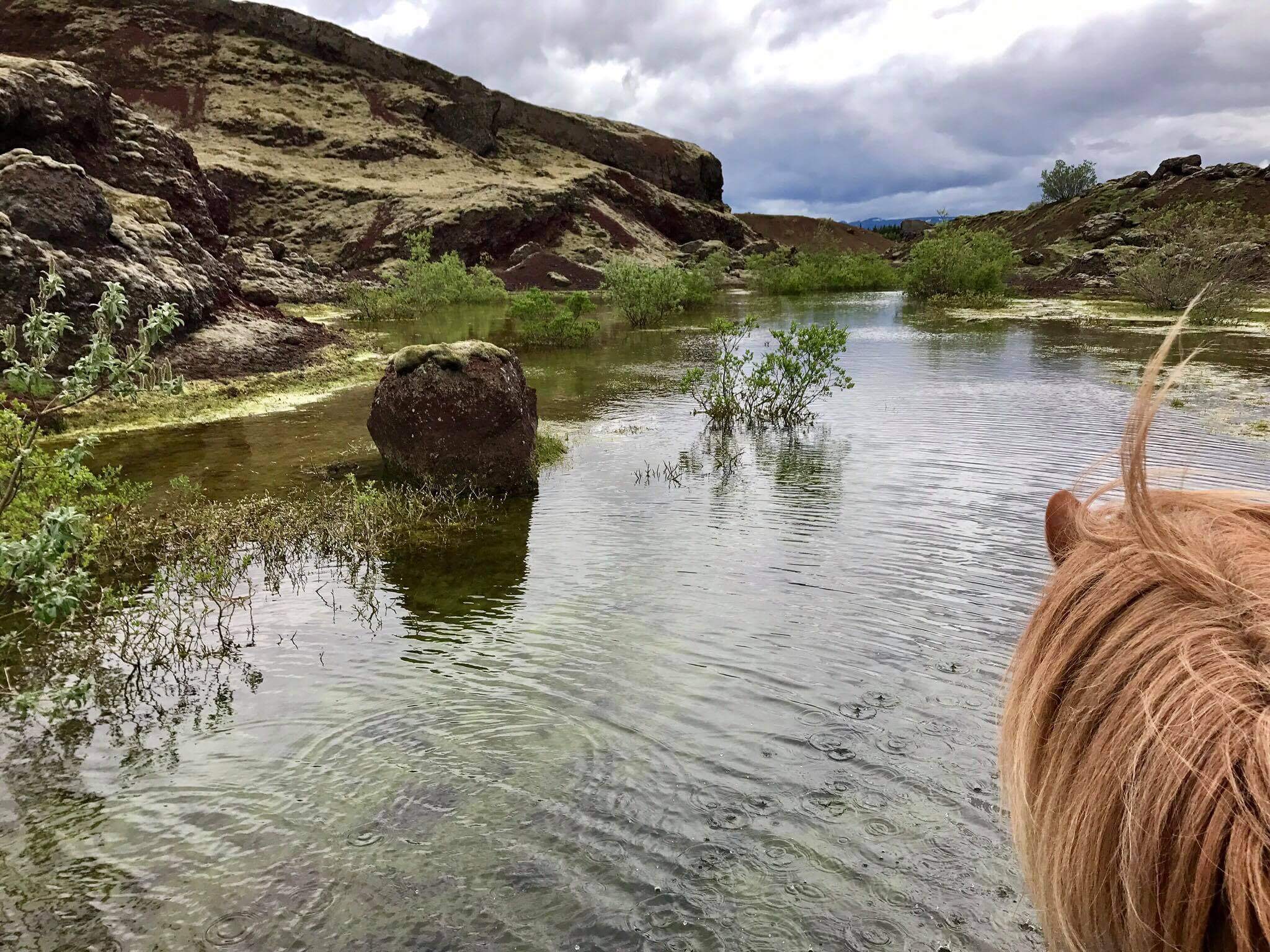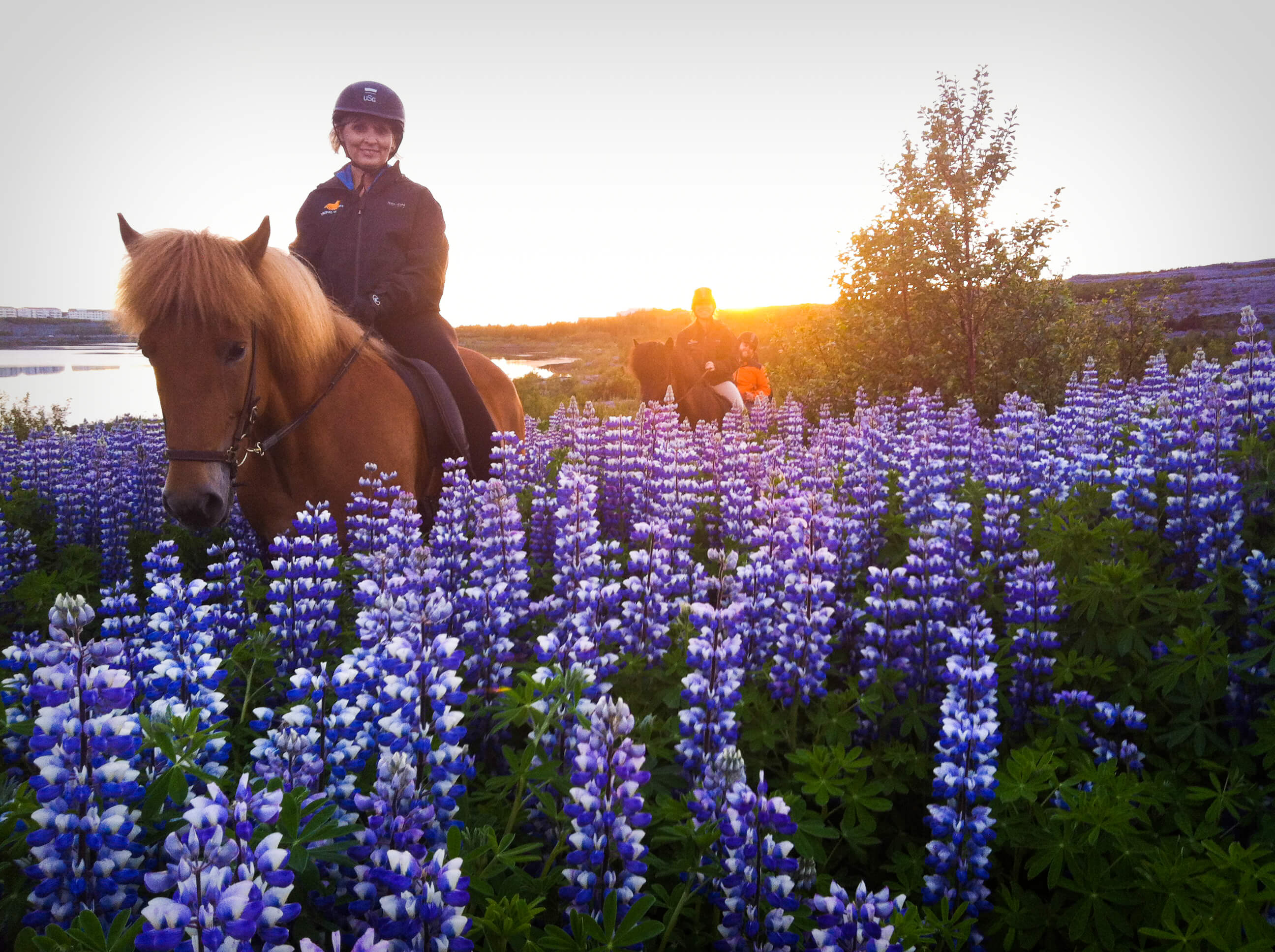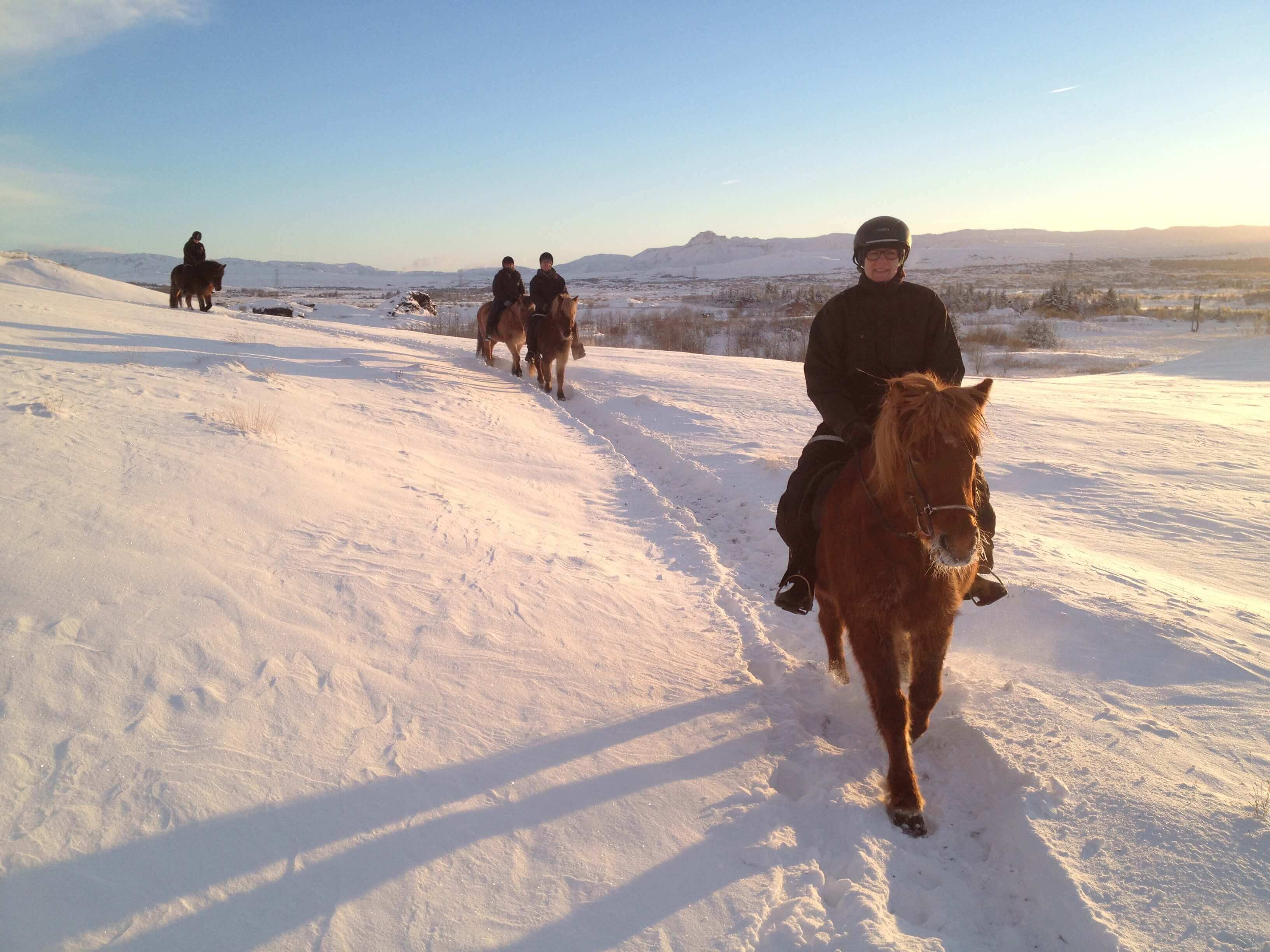 Packages Including this Activity
Find your adventure holiday now!