Glacier hikes
Not many people can say that they have hiked on a glacier- here's your chance to be one of them! Well, you won't technically climb a whole glacier, just sample it at suitable location, but nobody at home will ever know!
When your friends see the photos, you won't even have to brag, they'll all sense the immediate danger you were in, and the steady hands and calm feet you had at this heroic expedition. Or something like that.
In reality, this is not really a dangerous tour. It is, however, both challenging and really fun. You'll hike up on to the ice field where a wonderland of ice sculptures, ridges and deep crevasses awaits discovery.
At a suitable location we'll teach you the basics of ice climbing, and be sure that you'll have to use those steady hands of yours when climbing a vertical ice wall!
The glacier hike is suitable for everyone, the difficulty level can be somewhat arranged to suit the participant's ability. It would be a shame to leave Iceland without taking this chance to see our magnificent glaciers up close!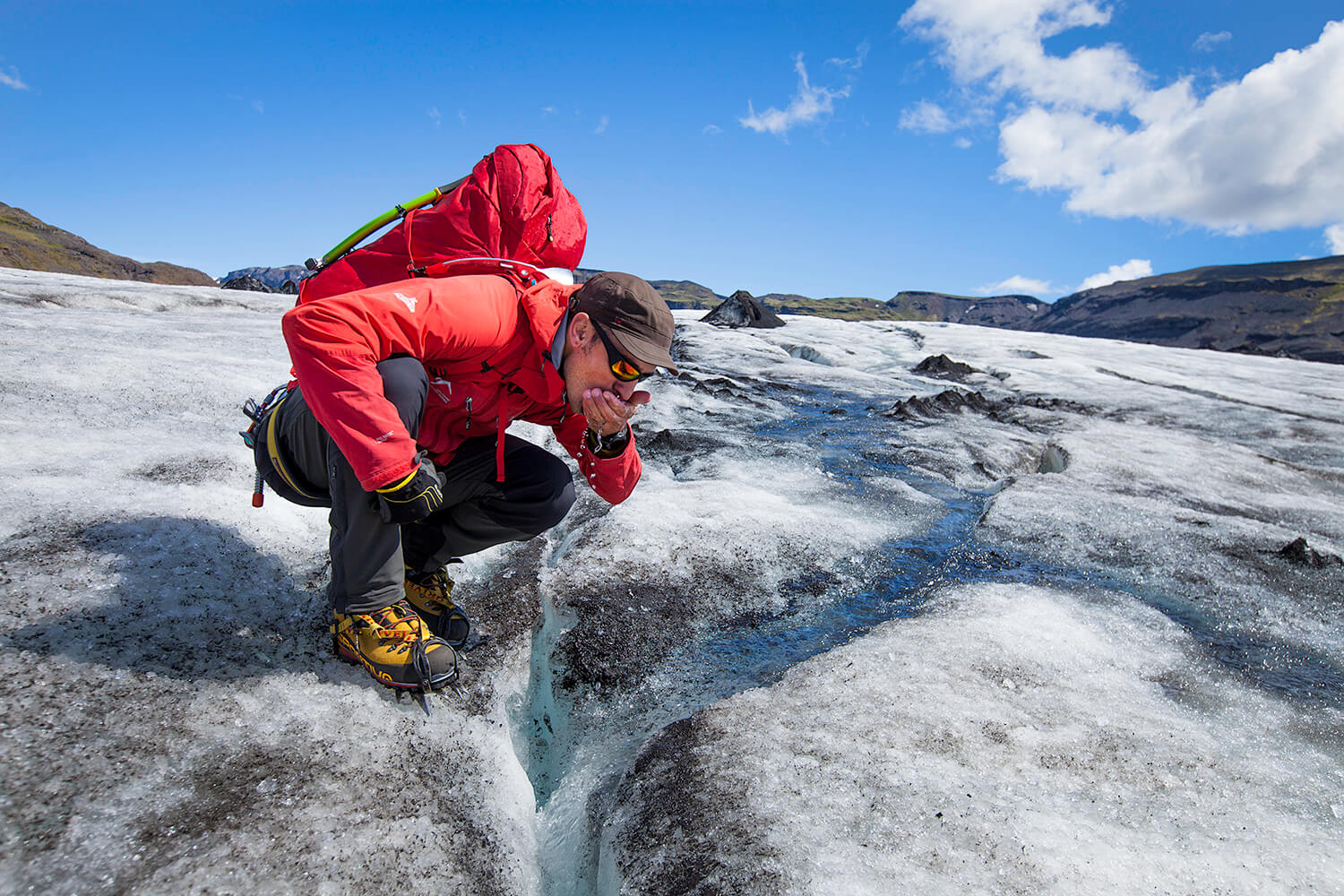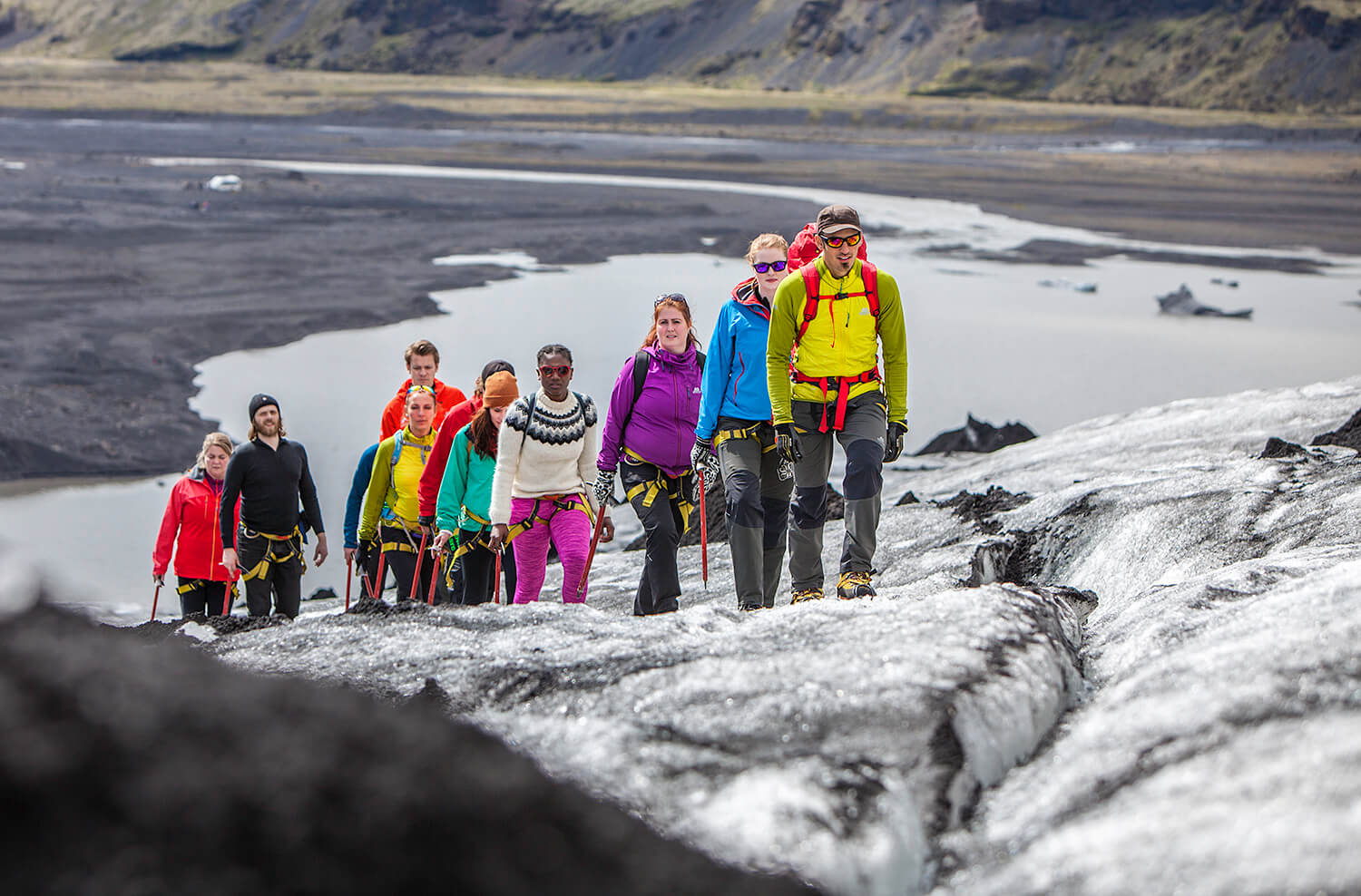 Packages Including this Activity
Find your new adventure holiday now!