Snorkeling
Snorkeling in Iceland is an amazing experience. Floating in clear blue water of Silfra between two continents.
"One of a kind snorkeling spot"
Would you like to snorkel between the European and American continents?  Iceland is one of the best snorkeling spots in the world. Clear blue water giving you amazing visibility up to 80 meters.
Silfra is situated in the middle of the world's oldest parliament Thingvellir. Þingvellir is in southwestern Iceland only 40 minutes from Reykjavik. Þingvellir is a site of historical, cultural, and geological importance and is one of the most popular tourist destinations in Iceland. The crystal-clear water in the deep fissure gives you a feeling of being weightless as you float there looking down.
Snorkeling in the glacial waters of Iceland is a must-do during your stay in Iceland. To snorkel in Silfra you do not need to be a certified diver. This is a great activity you can do with the whole family the whole year round.

Here below you can see some of our favorite packages containing snorkeling in Silfra!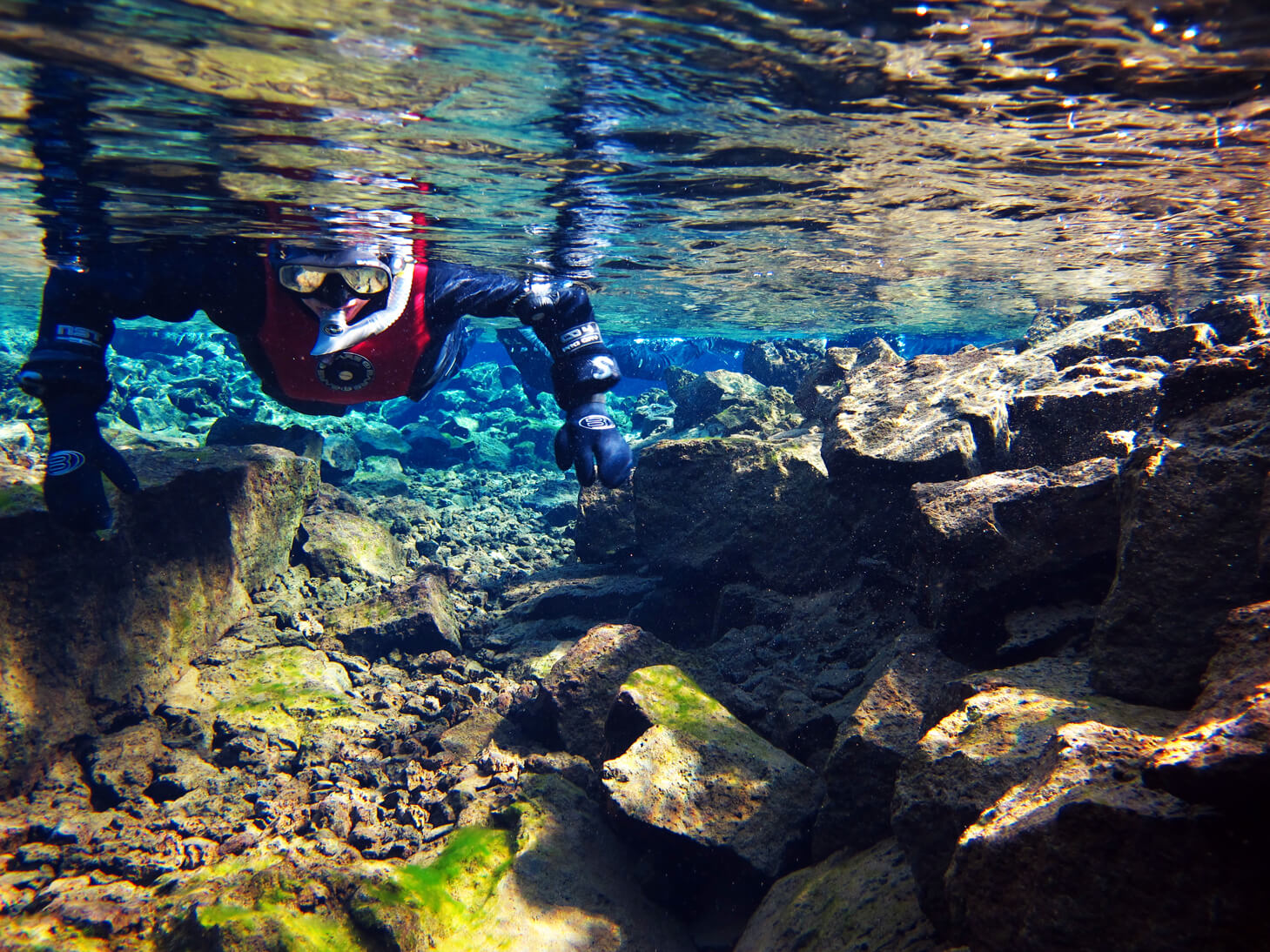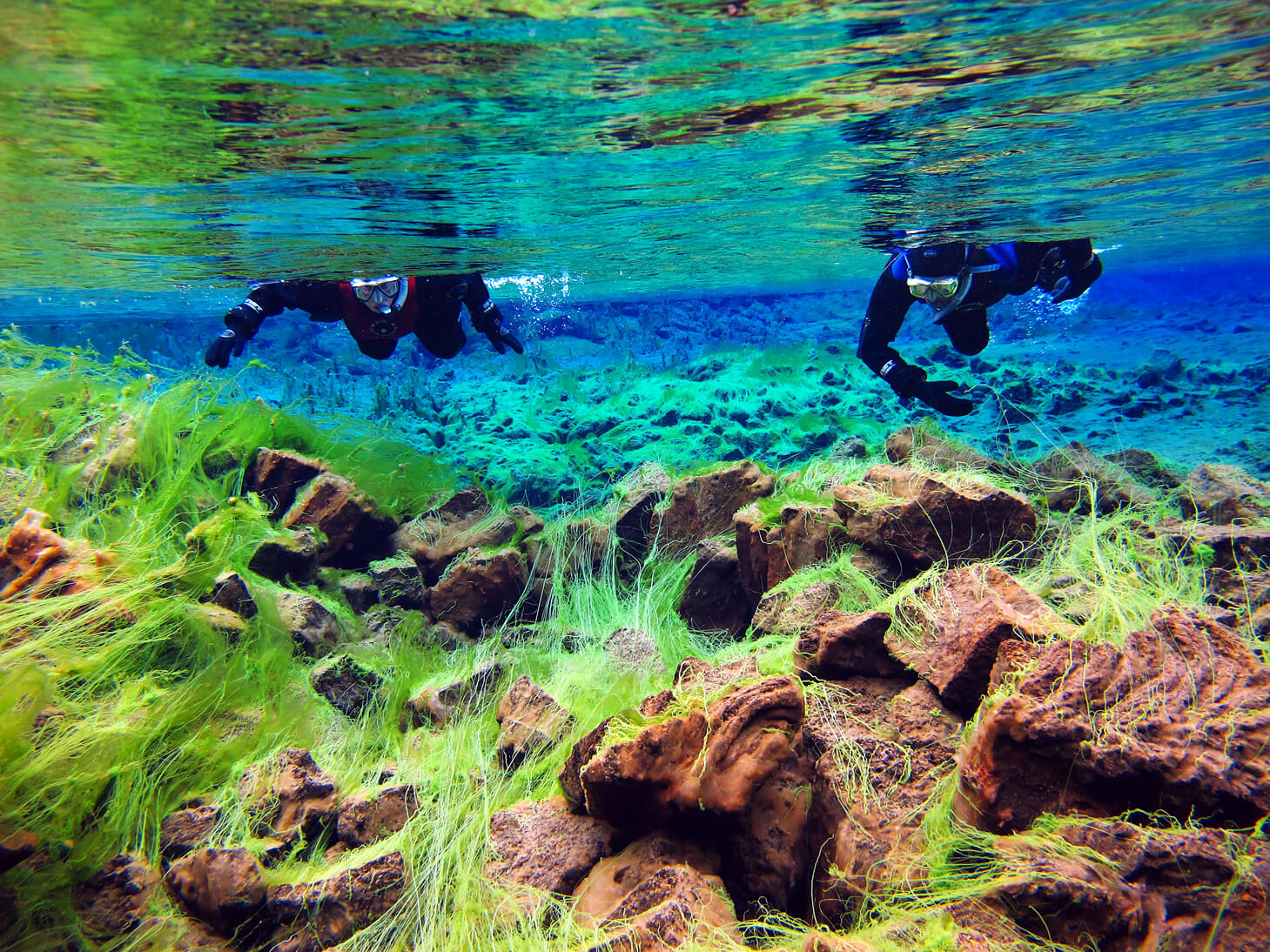 Packages Including this Activity
Find your new adventure holiday now!