As the days get longer in Iceland, we say farewell to the northern lights for another season. It came to an end with one of the most amazing displays of the year, as if they were saying "we'll be back stronger during better times". We can't wait to share this experience again with your guests when the aurora returns in the autumn. Now spring is very much in the air, this month's main event is the start of the lambing season, when sheep and lambs are released to roam free outside for the whole summer. We'll also celebrate the First Day of Summer on 23rd April – a national holiday here in Iceland – although ironically most of the time it seems to snow on that day!
 
Currently there are clear signs that the epidemic has peaked in Iceland, with only a handful of new cases confirmed within the last few days, and modelling indicates little to no new cases by the end of the month. For up-to-date information about coronavirus in Iceland do check www.covid.is
 
Of course, nobody knows when people will be able to travel again, given that bans and restrictions will be lifted cautiously for reasons that we all understand. So while we are all waiting, with many of us still stuck at home, we wanted to bring you #icelandathome…
 
On Instagram (@eskimosiceland) and our web we'll be sharing our team's top Icelandic recommendations, from films and music to books and food – so you'll still be able to enjoy Iceland from wherever you are in the world. We hope it sparks some inspiration!
Spotify playlist #icelandathome
Here is a playlist on Spotify that our amazing team has put all the Icelandic music they love both old and new. We hope that you will enjoy listening to it while dreaming of a vacation in Iceland.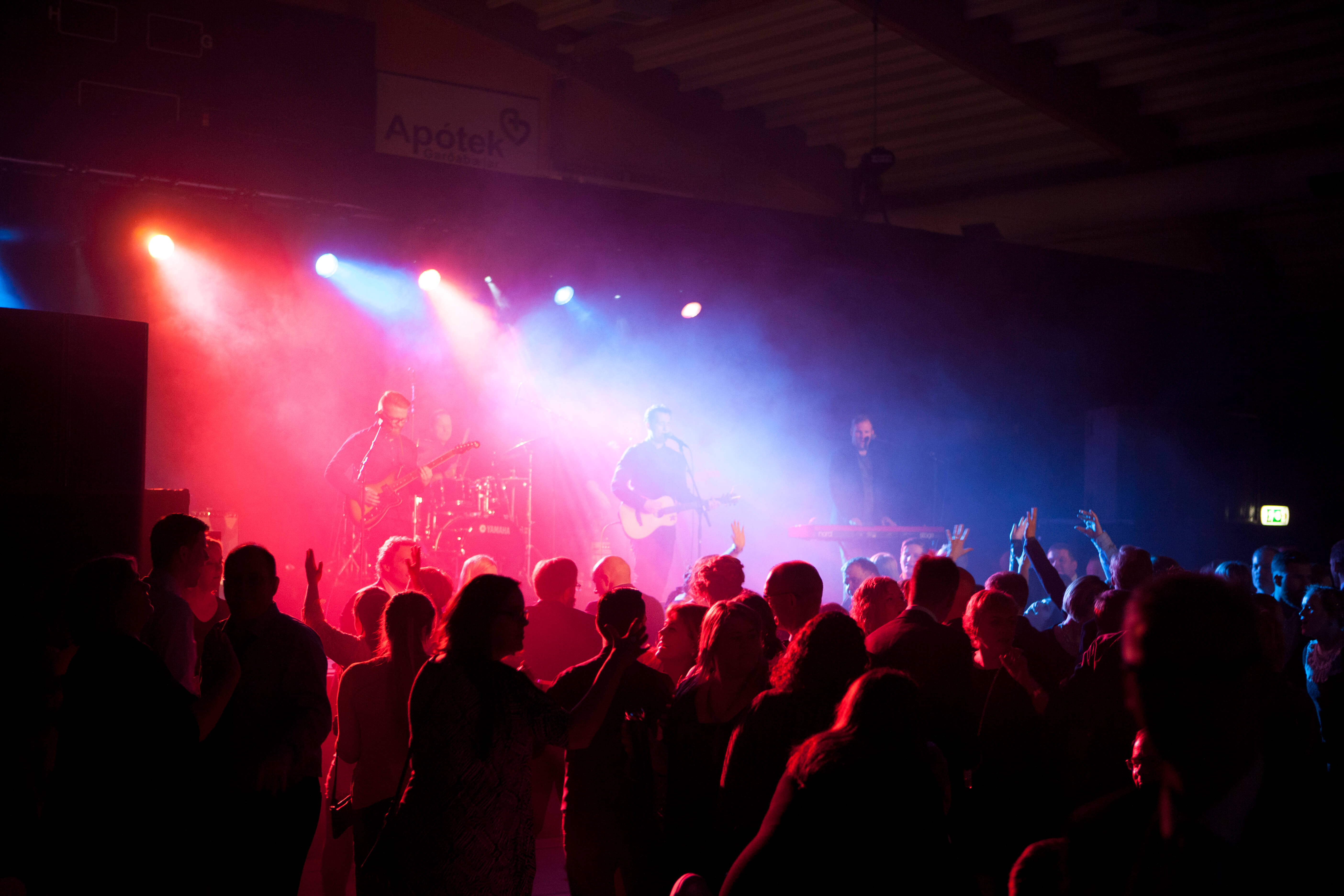 Favorite Book...
Þura: Heimsljós – "And beauty will conquer"  This book has been translated into many languages, as it´s written by a Nobel priced author. It´s called World Light.
Laura: Running with the Nordic noir theme, I've really enjoyed Yrsa Sigurðardóttir's 'Children's House' books. These crime novels have great English translations and are a gripping read reminiscent of Jo Nesbø or Henning Mankell.
Þóra: Eyland – Sigríður Hagalín. This brilliant book is about how Iceland suddenly is cut off from the rest of the world – airplanes/ships don't arrive anymore and we have to survive on our own, without any communication/trade with the outside world. In strange times like these, this book becomes more relevant in a way! Unfortunately this book has not yet been translated from Icelandic.
Sara: A little strange but my favorite book at the moment is a children's book. It's called Sometimes I cry / Sometimes I laugh. It's a book by Kristina Mariella, an Icelandic girl that lives in Bali. She is a blogger and teaches respectful parenting through her Instagram, blog and hosts seminars. If you have a kid you should check this book out!
Loïc: Independant people by Halldór Laxnes
Linda: Djöflaeyjan or Devil's island in english by Einar Kárason– It's always been a favorite and specially since my grandmother played the character Karólína in a play once. This book is a great movie as well.
Kolfinna: Englar alheimsins or Angels of the universe by Einar Már Guðmundsson. This one was made into a movie back in 2000.

Products we recommend...
Kolfinna: Icelandic Skyr, you have to taste it.
Linda: Harðfiskur/Dried fish with butter.
Loïc: Icelandic rye bread.
Þóra: Icelandic sea salt.
Laura: ok it's a weird one… but believe me when I say kranavatn (Icelandic tap water) is so so good. I am now so spoilt drinking this magical water that has come LITERALLY from the glaciers to my tap it has completely ruined the taste of water for me anywhere else in the world!
Icelandic bands we like...
Jean: I think the band I love to see live the most is FM Belfast. It's such a mess and at the same time gives you so much energy and fun. Since you might be stuck at home you can put the volume up, play "Underwear", then jump around in your most simple clothes and there you go.
Being close to one member of this incredibly talented duo, I have to share with you the band Ylja. Nothing makes more sense to listen to the song called "Út" at the moment (which means out or outside)
Linda: Botnleðja
Laura: Speaking as a foreigner, there are so many bands you love and then realize several years later that they are actually from Iceland! Sigur Rós probably features most on my Icelandic road trip soundtrack: they're the perfect accompaniment to the haunting, all-encompassing scenery you'll see throughout Iceland.
Sara: I always have a hard time of choosing one thing as a favorite, no matter what it is. But I am going to say Valdimar. The music they play is so powerful and you can feel the emotion and sense the feeling through the lyrics. I often listen to them when working.
Loïc: Sigur Rós
Guðný: These days we've had the time to sort through our record collection, rediscovering pearls long forgotten at the back of the pile. Spilverk þjóðanna is an old classic that's perfect to put on when cleaning the flat and it gives you some insight into classic Icelandic pop music. With the spring coming, Lockerbie has been giving me so much hope and get's me dreaming about camping trips and being in nature in the midnight sun.
Þura: Bogomil Font, the Icelandic Buena Vista Social Club!
Kolfinna: Skítamórall

A movie you must watch...
kolfinna: Stella í Orlofi
Þura: Með allt á hreinu! Not only do I think this is the best Icelandic movie, I think it's the world's best movie of all time. It's as if Spinal tap had been a folk/rock band, and a real band as well. Stuðmenn, the band in question has been working for 50 years now and is still cool as ice!
Guðný: Andið eðlilega ("And breathe normally" on Netflix) definitely did not keep me breathing normally while watching the movie. No spoilers, just watch it, you won't regret it!
Jean: Set in the Icelandic countryside, "Rams" (Hrútar) depicts what it is to live in remote, rural Iceland. It's dark, funny and beautiful. To me it's a masterpiece.
I also like the documentary "Fullsterkur". I've always been impressed by the strengths, both physical and mental, that the Icelandic men and women are showing to overcome all that mother nature is throwing at them. An easy watch that you can find on Netflix.

Loïc: Whale watching massacre.
Þóra: Lof mér að falla. A film about addiction and drug abuse, based on true stories and interviews with the families of addicts. Very powerful.
Sara: Vonarstræti.
Favorite song...
Guðný: Sideways by Sigrún Stella is really moving me these days. She was definitely a very surprising additional to the flora of Icelandic music. I find myself singing (… to others - howling) to the song every time it plays on the radio.
Þura: Svartur afgan by Bubbi Mortens. I believe that if this song had been written by Bob Dylan at the time it would be one of his most famous songs. I would recommend reading over a translation of the lyrics before listening. The lyrics are a time machine if you only close your eyes.
Kolfinna: Sumar konur by Bubbi Mortens.
Linda: The song En with the band Þeyr. 
Sara: So many great artists here in Iceland, I don't even know half of them but I recommend you listen to re:member by Ólafur Arnalds. It is a 6 minute long song but you have to listen to it all the way through, it's epic :) Another favorite is Moses Hightower, I love all of their music and their cover of Wuthering hights is amazing, I can listen to it on repeat, over and over. I think you can only find it on Youtube.
Great singers/songwriters...
Kolfinna: Bubbi Mortens
Þura: Sigríður Thorlasius's voice can bring the toughest seaman to tears. I dare you to listen and not cry!
Sara: So many names that come up to my mind, so I will name a few that are on fire these days for you to check out. Auður, GDRN, Bríet ....let's leave it at that.
Laura: Ásgeir Trausti. His version of Nirvana's Heart Shape Box is just delish.

Favorite Icelandic Eurovision song...
Guðný: Even though I'm absolutely gutted that Daði Freyr's "Think about things" won't be able to compete in Eurovision when having been predicted to do really really well and even possibly victory, Gleðibankinn is always a winner for me! Just the title says it all "Happiness bank" I know it's cheesy but it always puts me in a good mood.
Laura: Daði Freyr and Think about things! It's got a dance, it's got a keytar, it's got nerds and it's got the catchiest chorus to grace Eurovision in years. Naturally, it's 2020's indisputable winner
Kolfinna: Nei eða já with Stjórnin.
Linda: Oculis Videre – Íva Marín
Sara: All out of luck with Selma Björnsdóttir. 
Must watch TV series...
Laura: I'm a big fan of bleak murdery Nordic things, so it has to be Trapped! Only in Iceland would it be totally feasible for a town to be totally snowed in for several days…letting a serial killer get to work.
Þura: Næturvaktin, Dagvaktin & Fangavaktin. Those series are a masterpiece! I cannot explain further! Reveille Production has bought the copyright of this series and aim on making one for the English speaking market.
Guðný: I've recently found myself binge-ing on Icelandic TV series I hadn't previously watched. I can highly recommend Ófærð (Trapped) and I just finished Brot (The Valhalla Murders on Netflix) which definitely kept me wanting more!