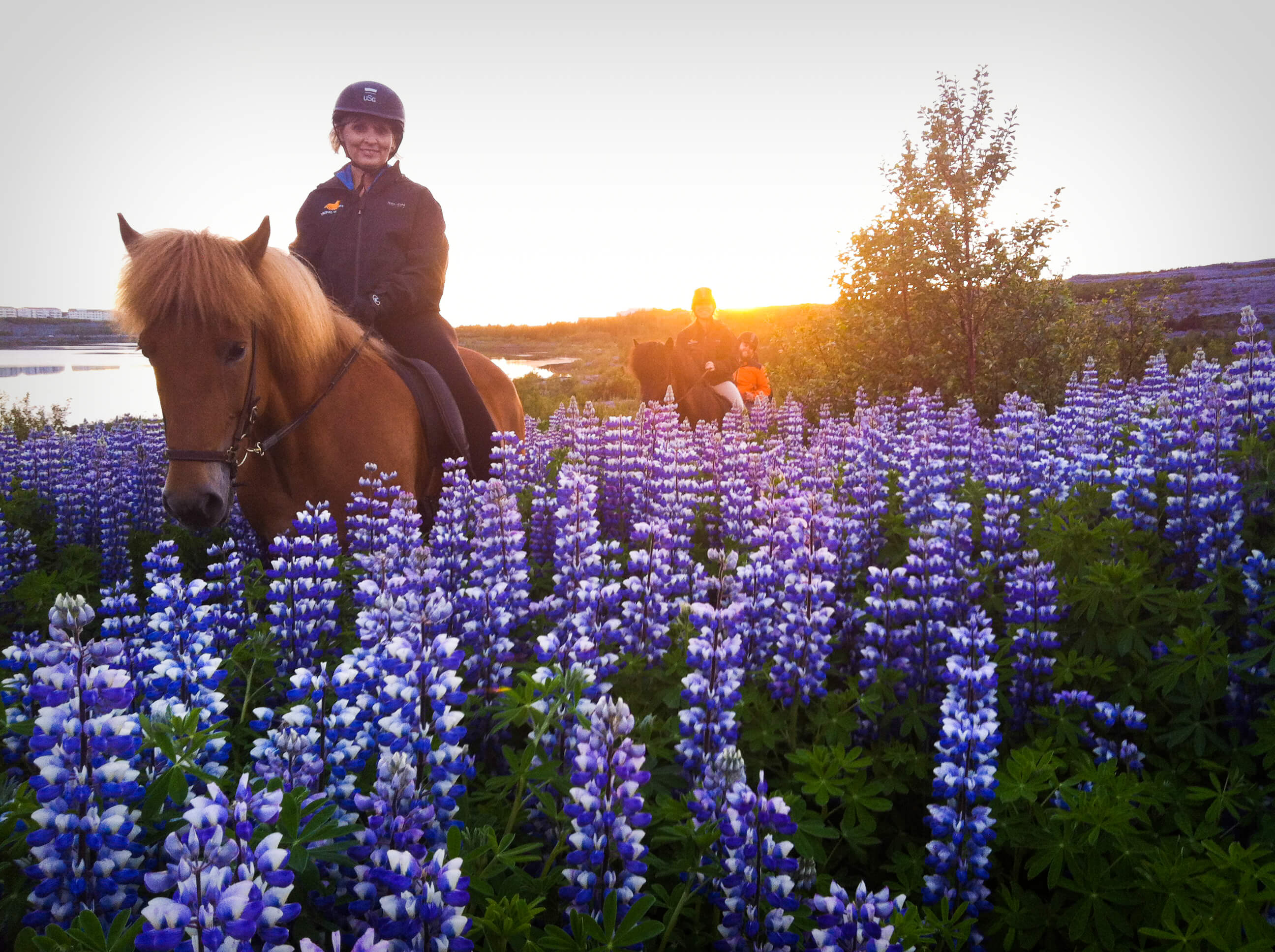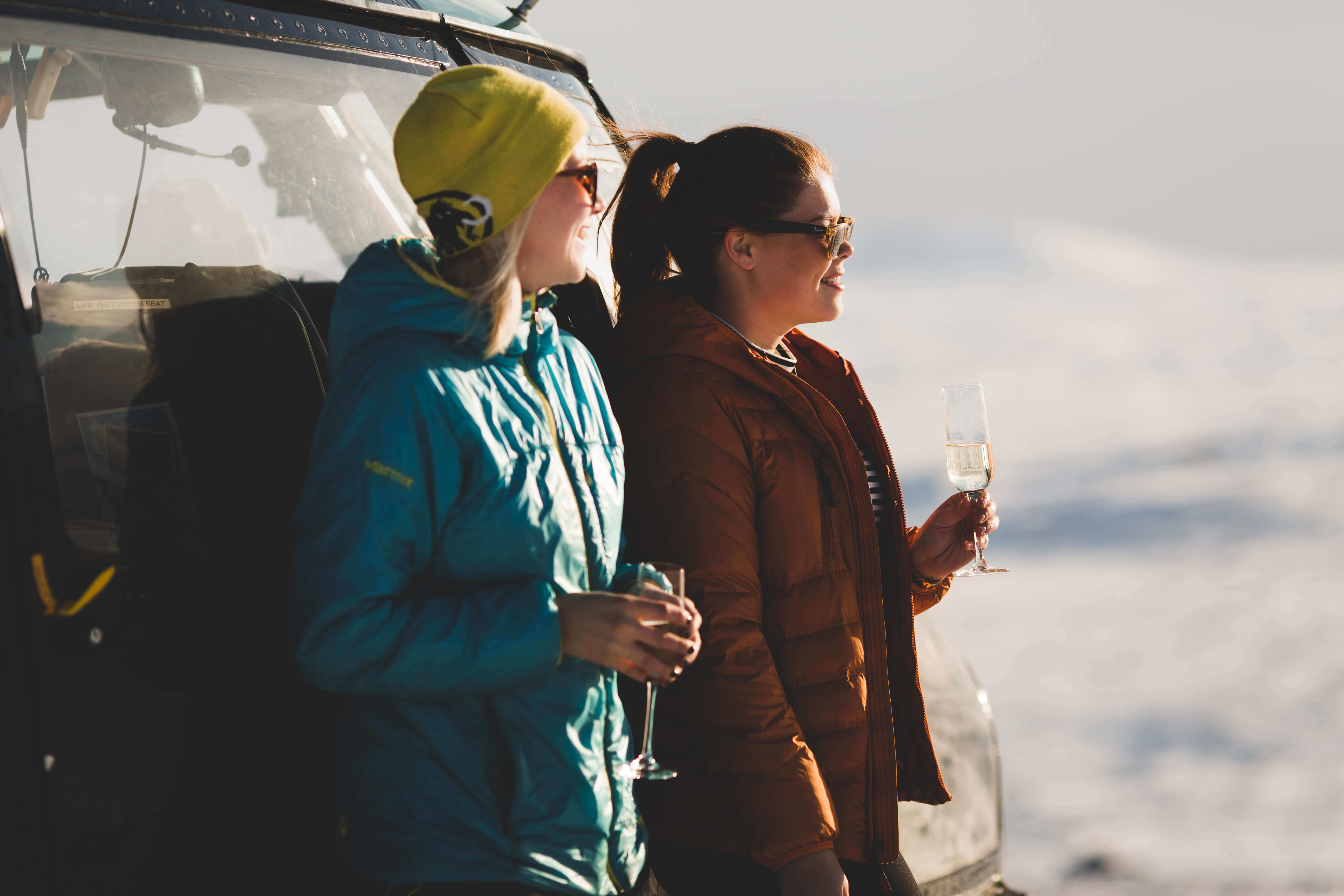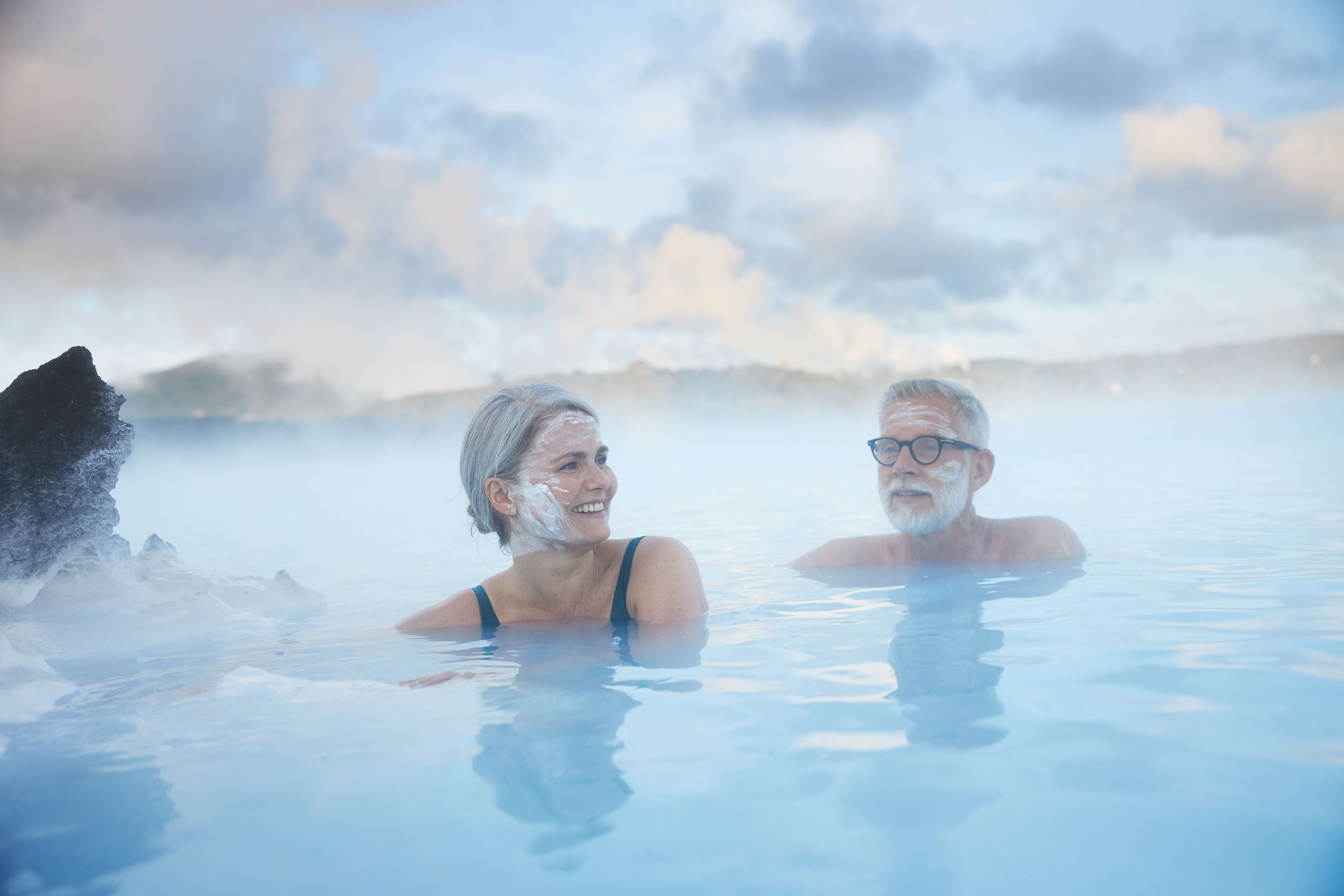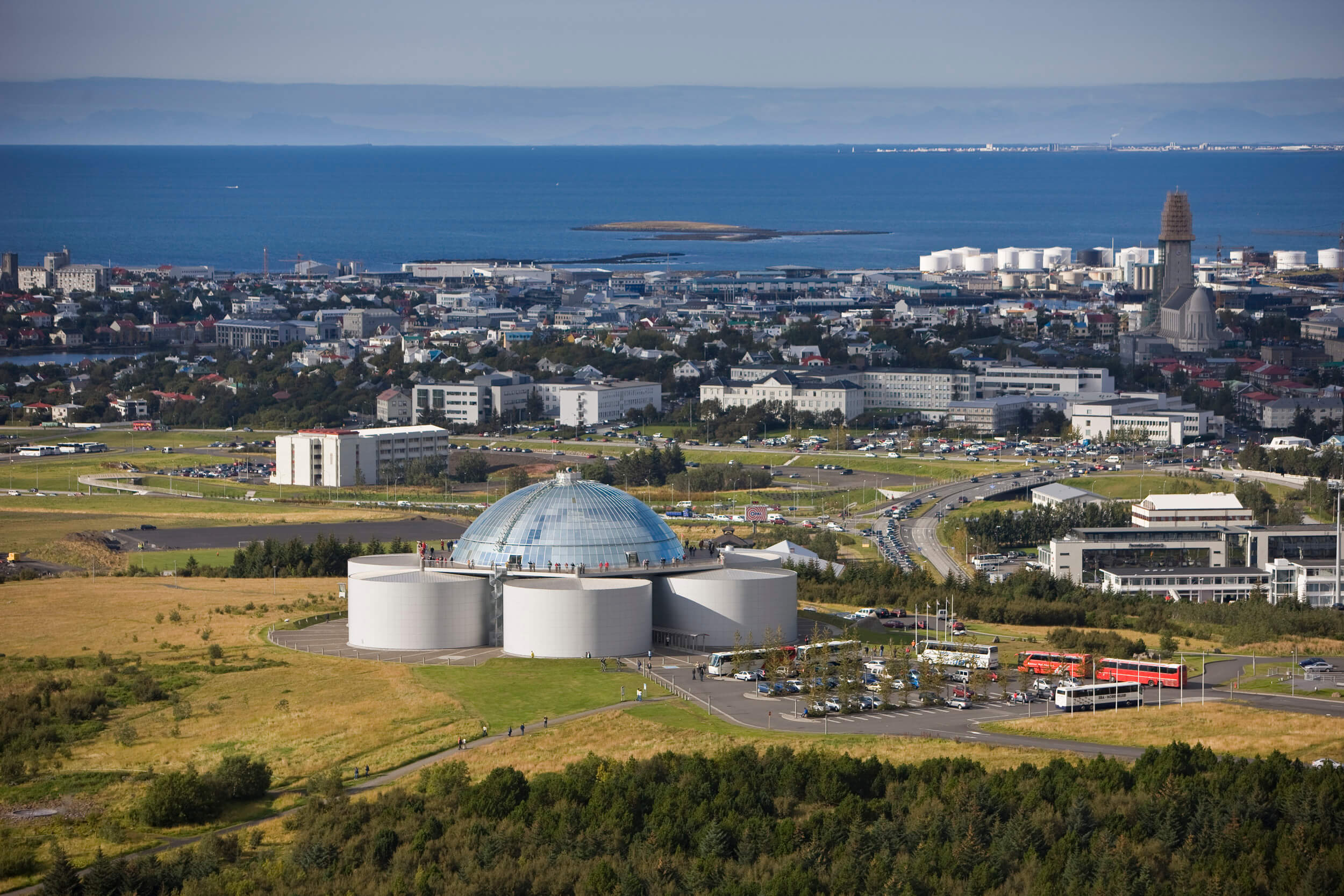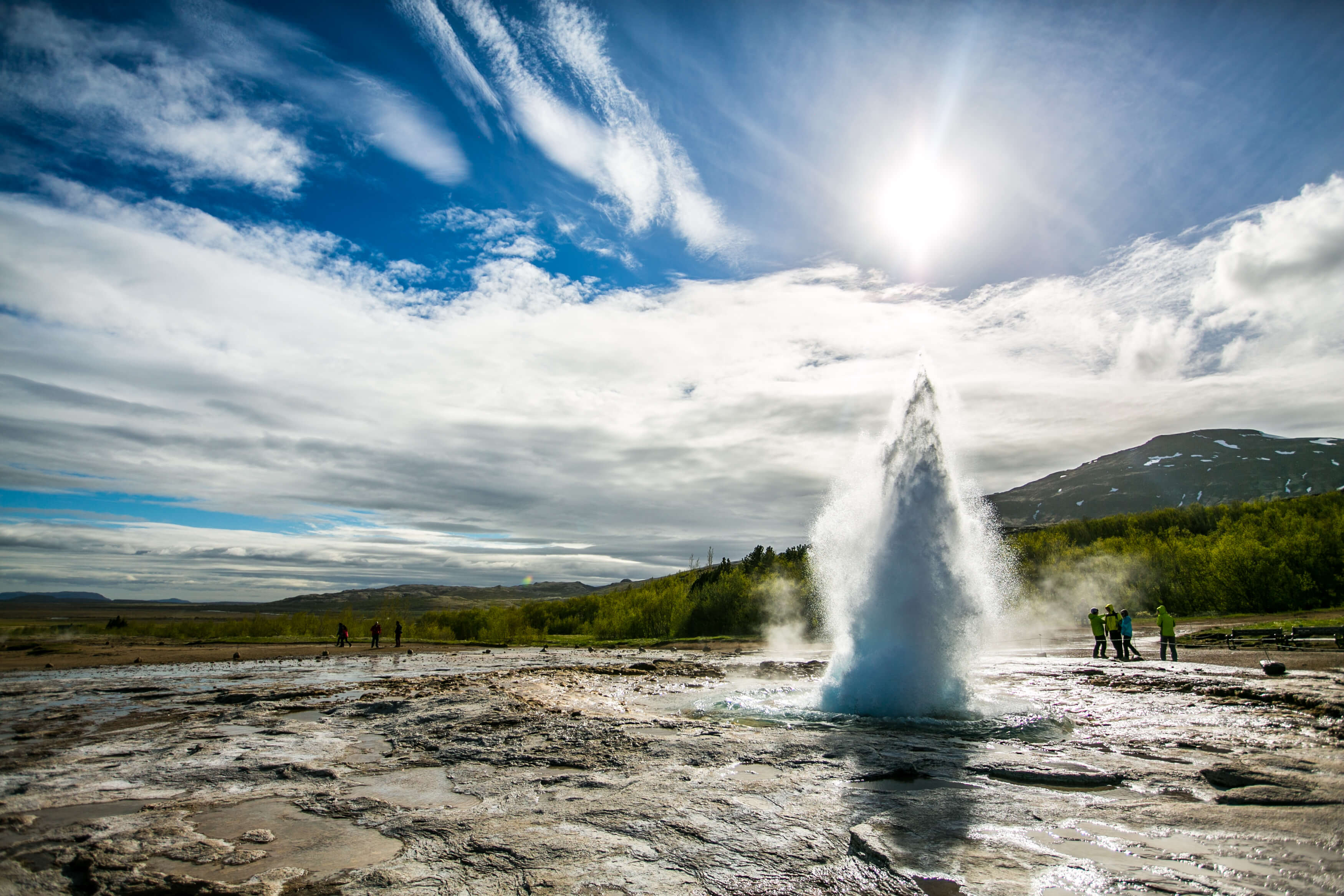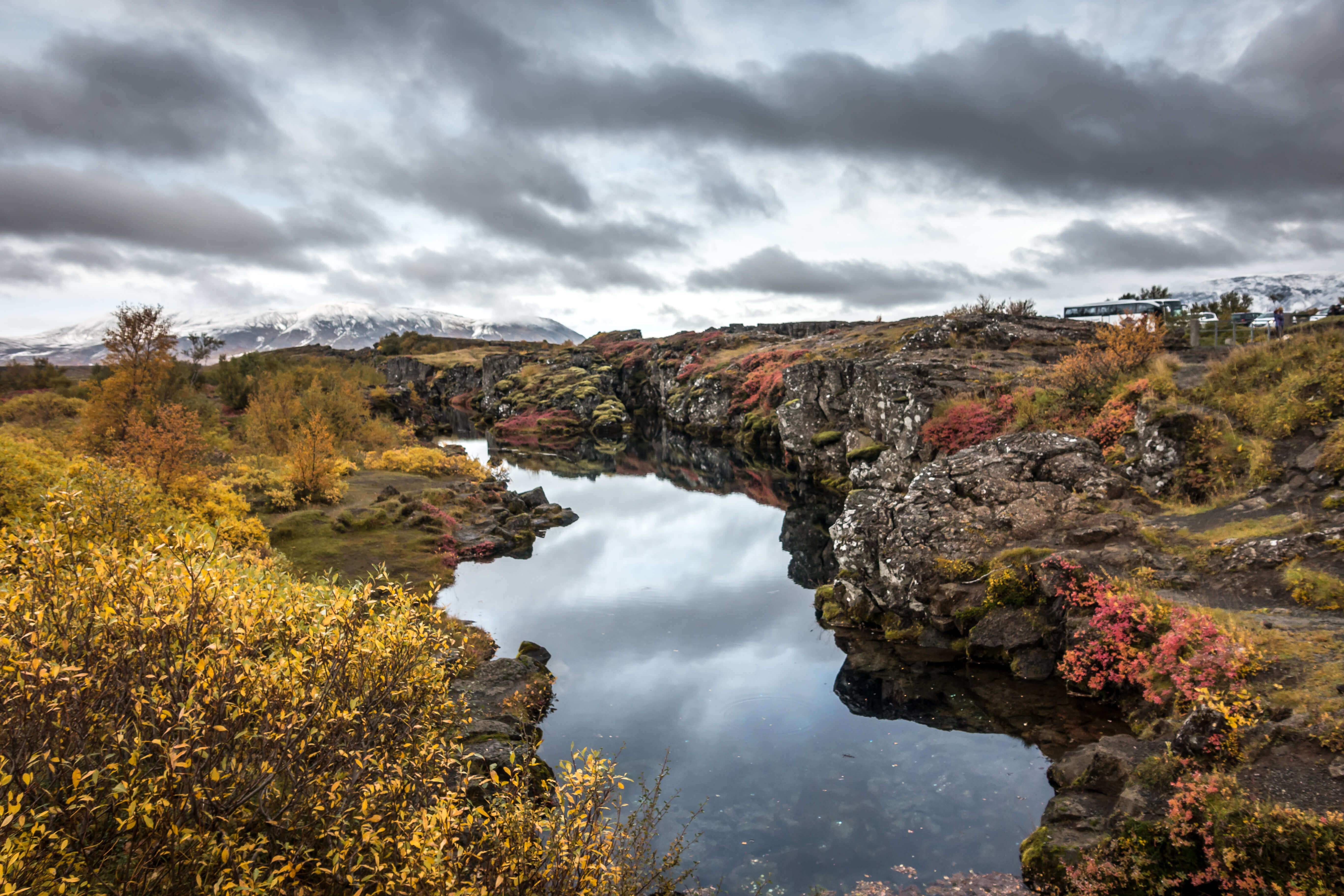 A 6-day eventful getaway curated just for lovebirds! Enjoy a mixture of adventure, romance and must-dos in the beautiful country of fire and ice!
"What's there not to love?"
Iceland is always full of exciting things to encounter! What better way to celebrate the nuptials than to discover the natural and cultural wonders that Iceland has to offer. During the summer season, days are long and the evening light creates the perfect mood for romantic departures and strolls around the city or countryside. Fill your lungs with fresh Icelandic air to energize you for the adventures that lie ahead...
This package takes you for a horseback ride on one-of-a-kind Icelandic horses, and up in the air for a private helicopter tour. You'll travel to the south part of Iceland where you'll uncover the sights of the Golden circle and the South Coast, along with some amazing and joyful activities. And of course the visit would not be completed without a dip in the Blue Lagoon!
You don't need to be a honeymooner to enjoy this package, any romance seeker will do!
Itinerary
Day 1
Upon arrival, your private car will pick you from the airport and drive you to the Blue Lagoon Retreat Spa. Then, we'll continue on to Reykjavik in time for you to check-in at your hotel and enjoy some romantic midnight whale watching.
Day 2
In the morning, take part in a private Reykjavik city tour with stops for food along the way. In the afternoon, we'll drive you to a nearby town where you'll enjoy private horseback-riding at a horse ranch.
Day 3
After a free morning, spark up your afternoon with a private heli-rendezvous. We'll take you on an unforgettable helicopter ride for breathtaking views over Reykjavik's rooftops. In the afternoon, relax at luxurious Hilton spa and indulge in a couples' massage.
Day 4
Join a private guide to visit the beautiful Þingvellir National Park, geothermal Geysir and stunning Gullfoss waterfall.
Day 5
Ignite the passion with a private glacier hike. Your driver will take you on a whirlwind tour of Iceland's rugged South Coast, black sand beaches, waterfalls and dramatic rock formations. Then enjoy a thrililng hike onto Sólheimajökull glacier with your private guide.
Day 6
Say goodbye to Iceland (for now!). Conclude your romantic getaway with a private drive to the airport.
Includes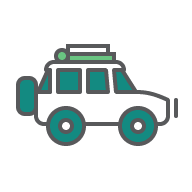 Guided Tours
Private Airport Pick-up

Private City Food Tour

Private Golden Circle

Private South Coast

Private Airport Drop-off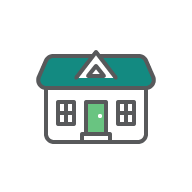 Accommodation
3 Nights at Sand Hotel in Reykjavík - Junior Suite
2 Nights at Hotel Rangá on the South Coast - Deluxe room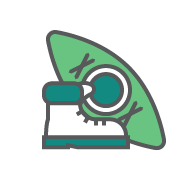 Activities
Blue Lagoon Retreat Spa
Whale watching (join-in)
Private Horseback riding
Private 50-60 min Helicopter Tour
Spa Entrance and 50 min traditional massage
Private Glacier Hiking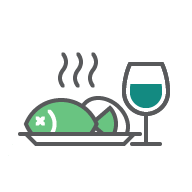 Other
Hotel Breakfast
All Taxes & Planning Fees
Guide Accommodation & Dinners
Summer
May - Sept
9 169
USD
Note that our prices are fixed in ISK and converted into foreign currencies based on today's exchange rate
Based on 2 people in one room
Per person from

9 169

USD

Note that our prices are fixed in ISK and converted into foreign currencies based on today's exchange rate

Location

Reykjavík and South Iceland

Season

Summer

Duration

6 Days / 5 Nights

Like what you see?

Get a quote
Other Packages You Might Like
Browse more awesome itineraries