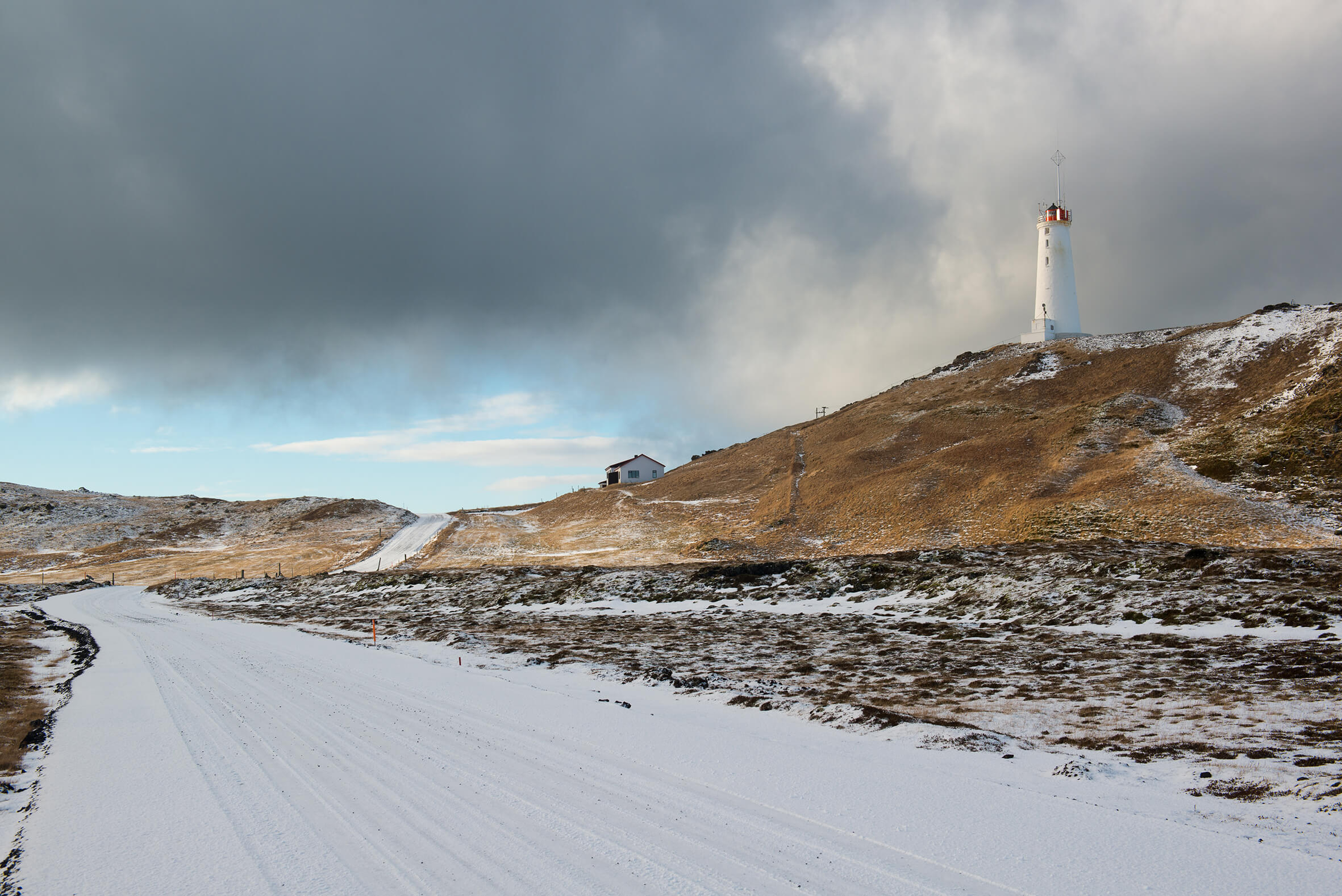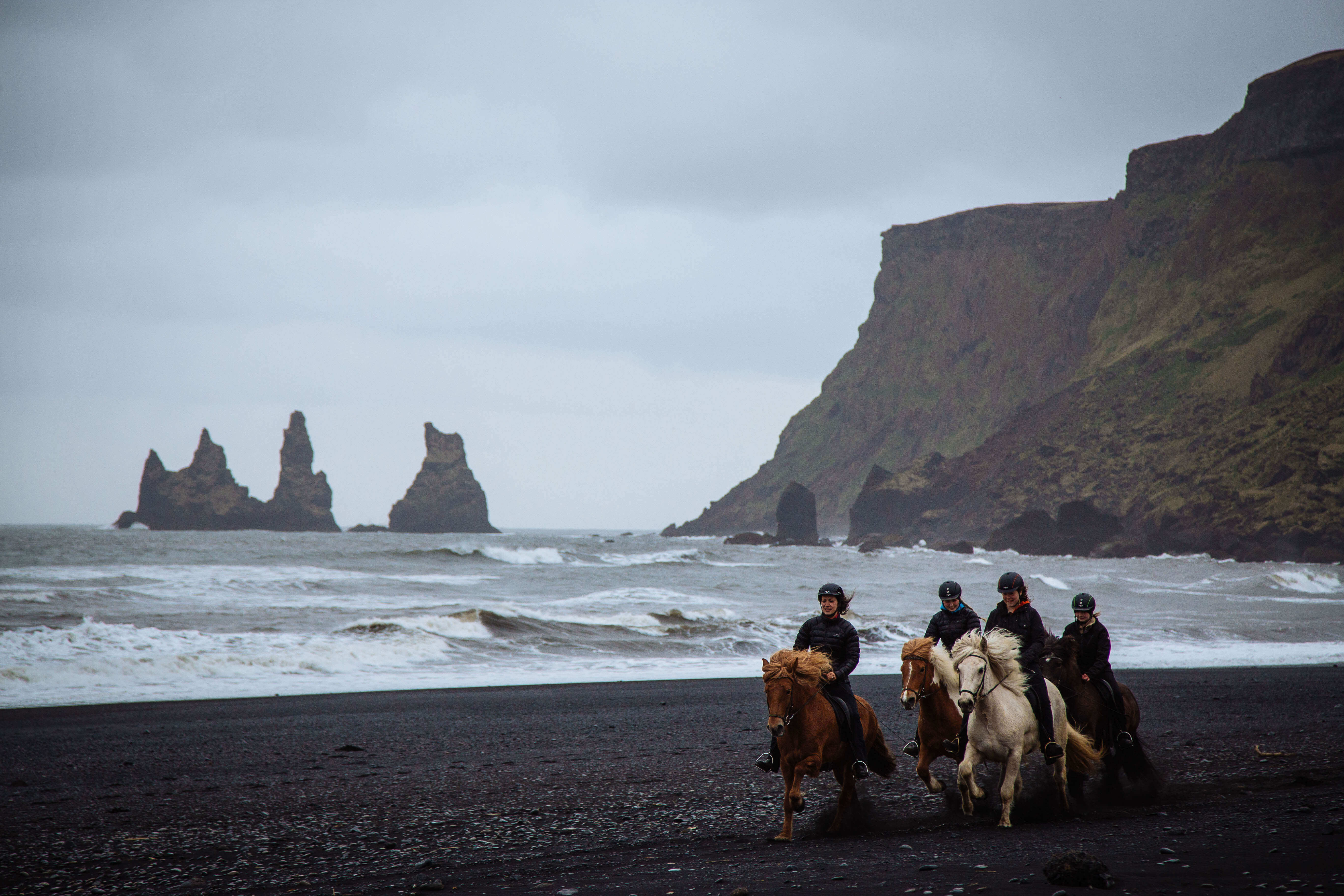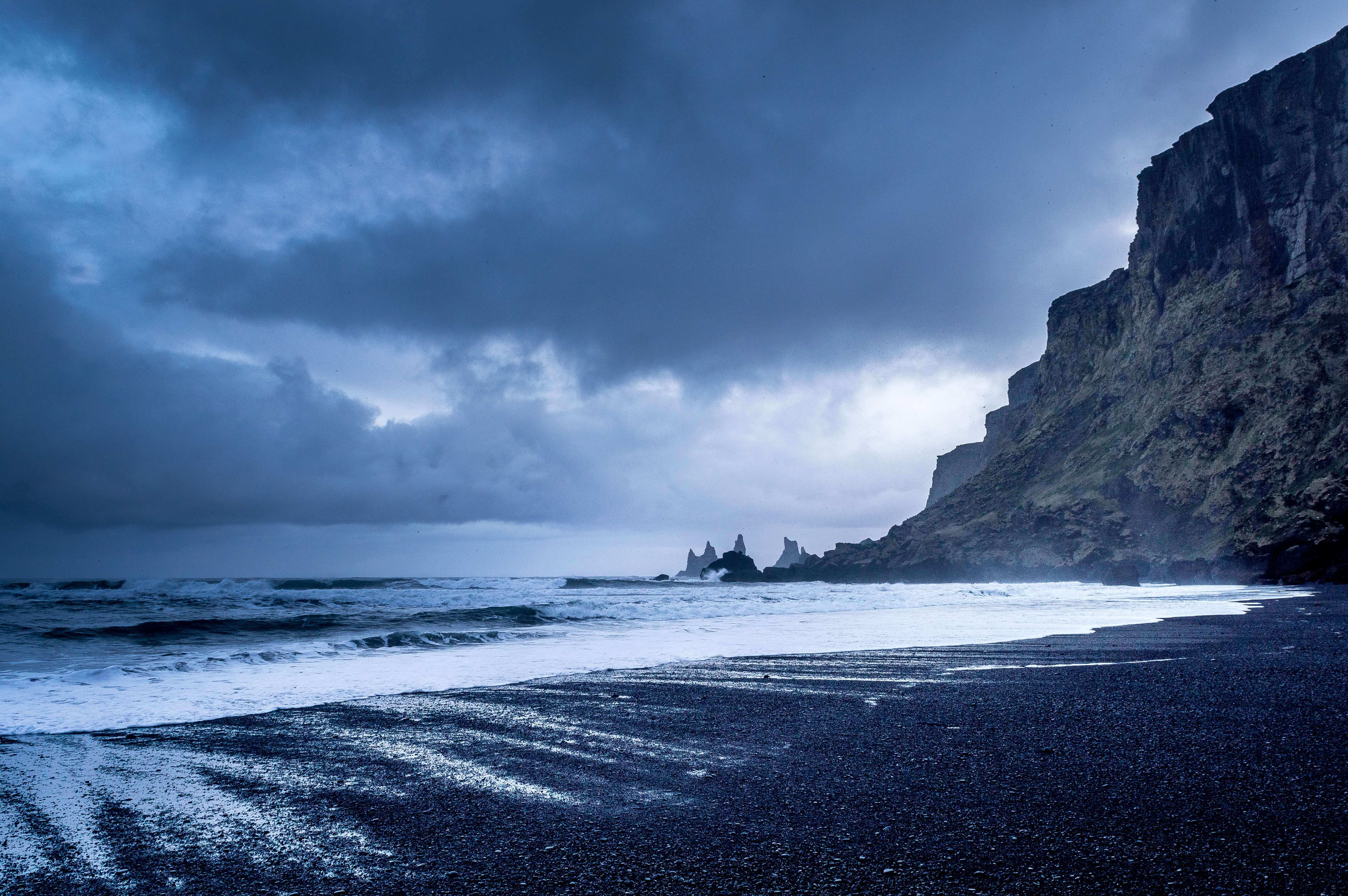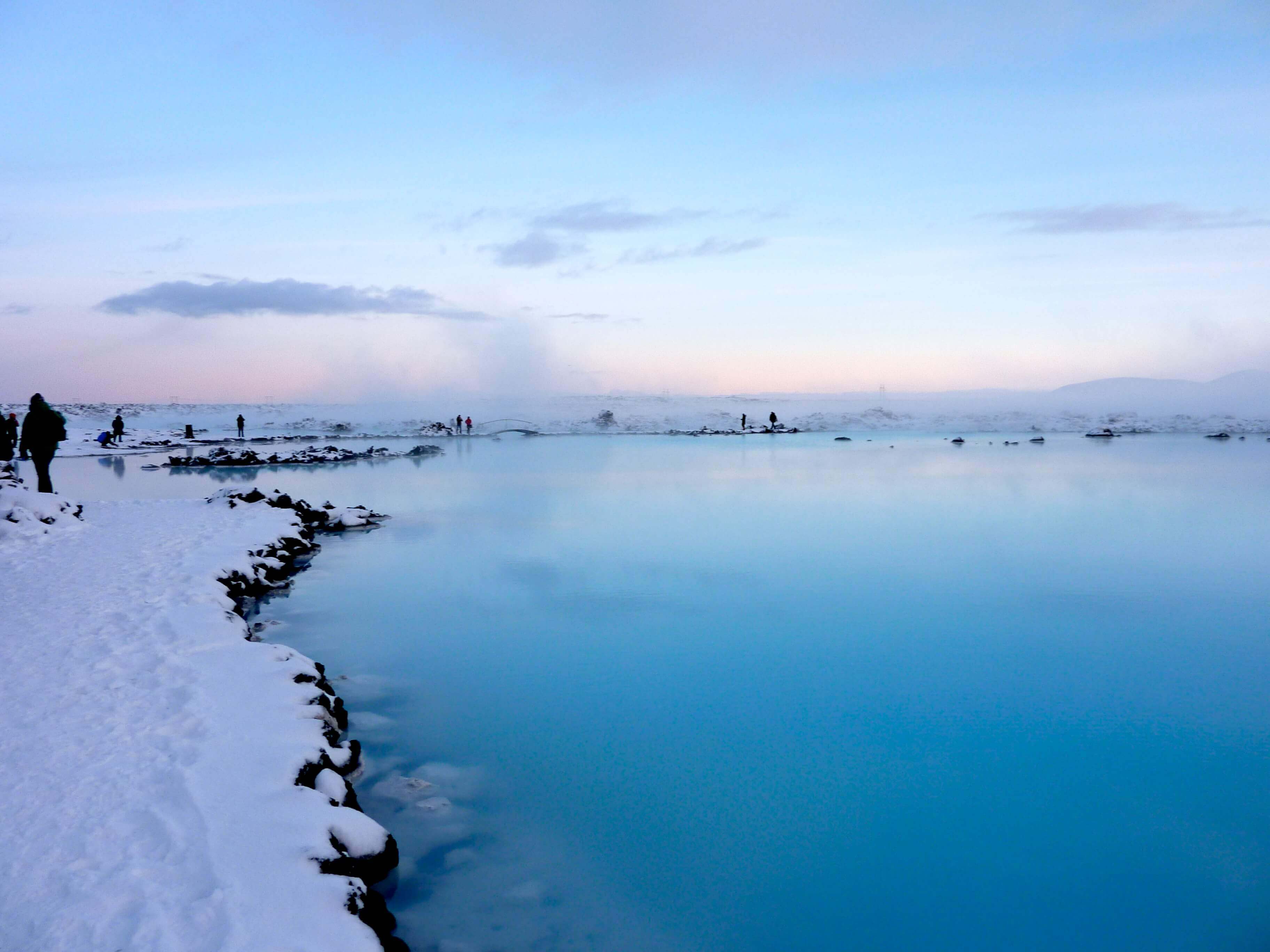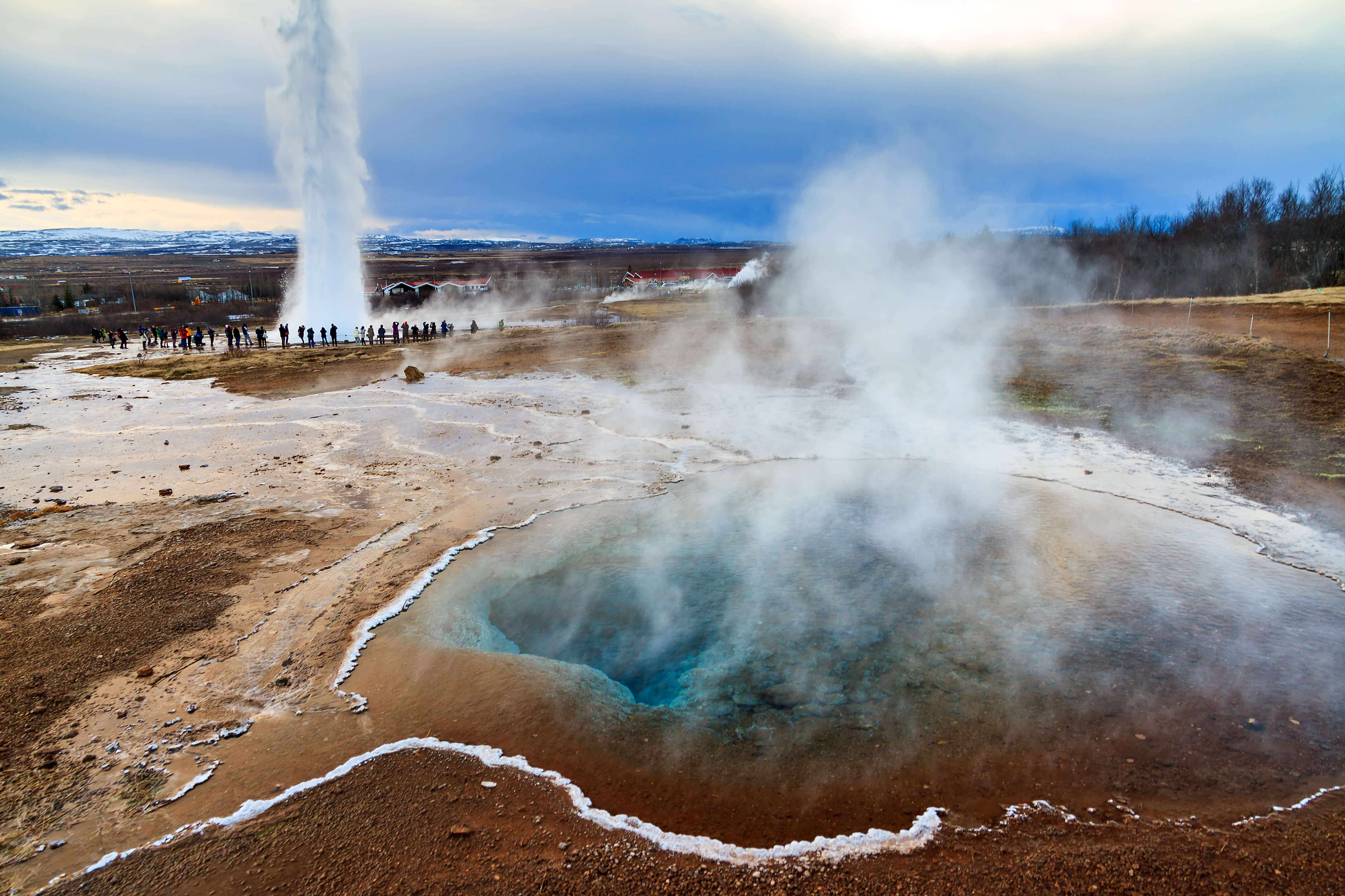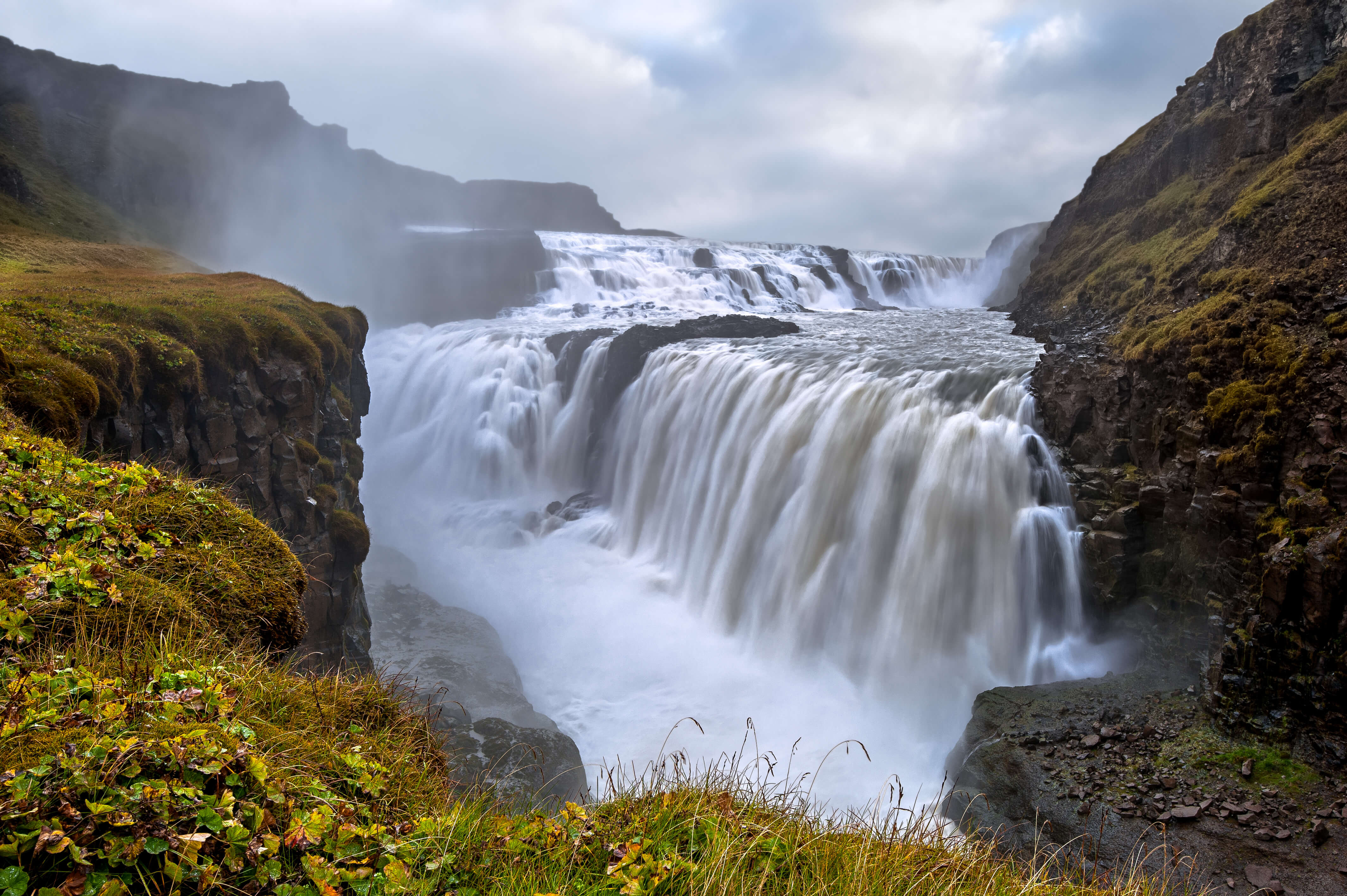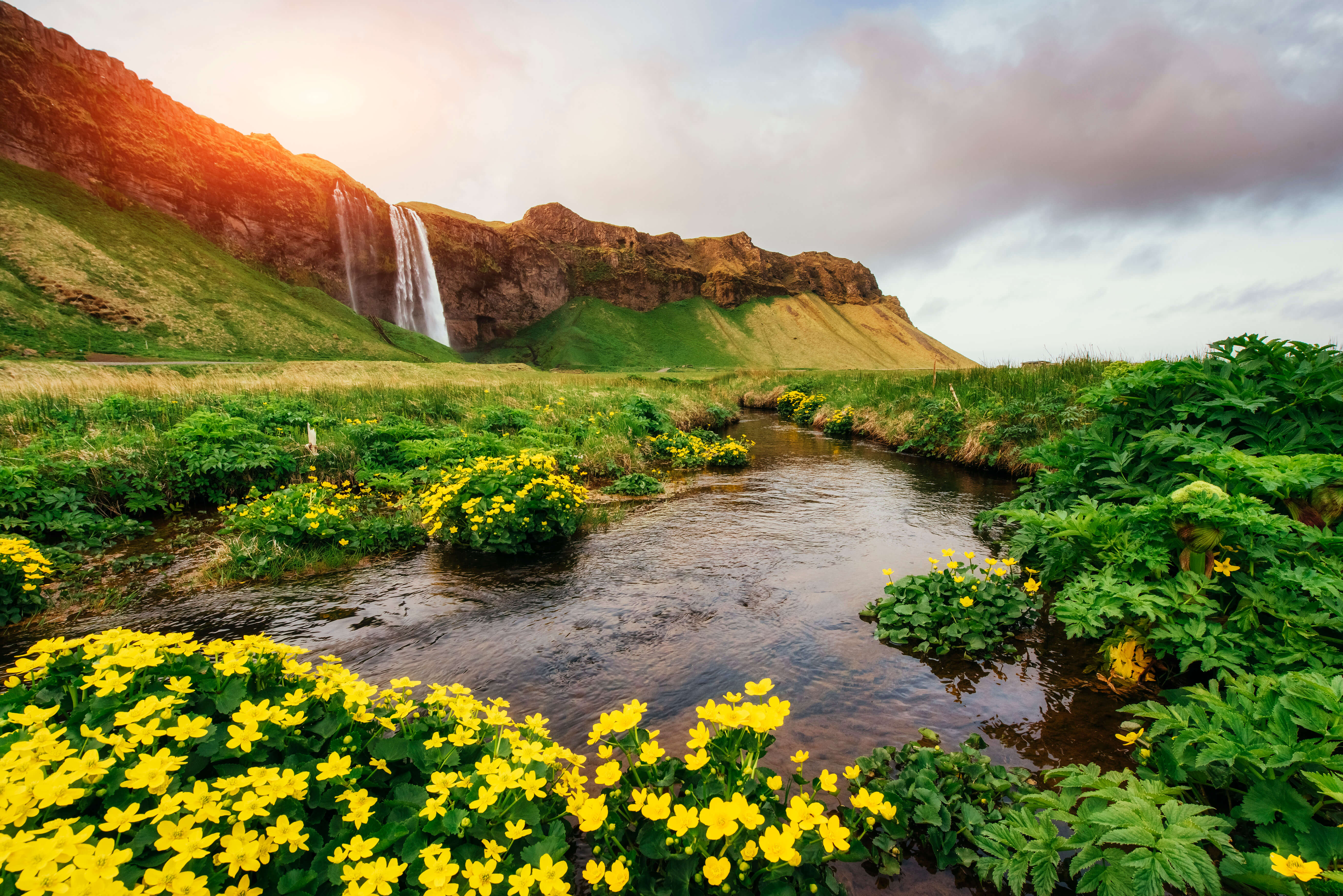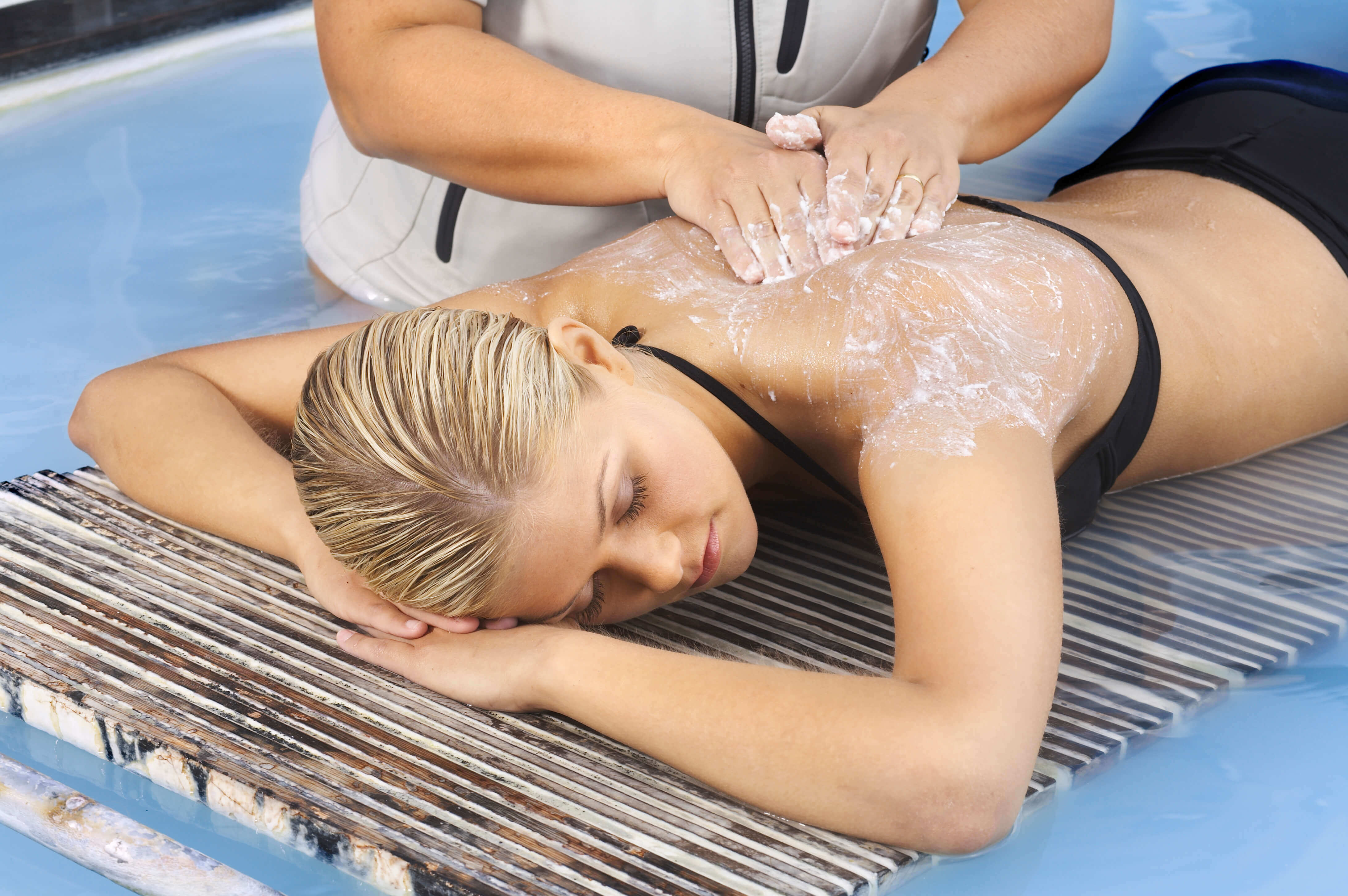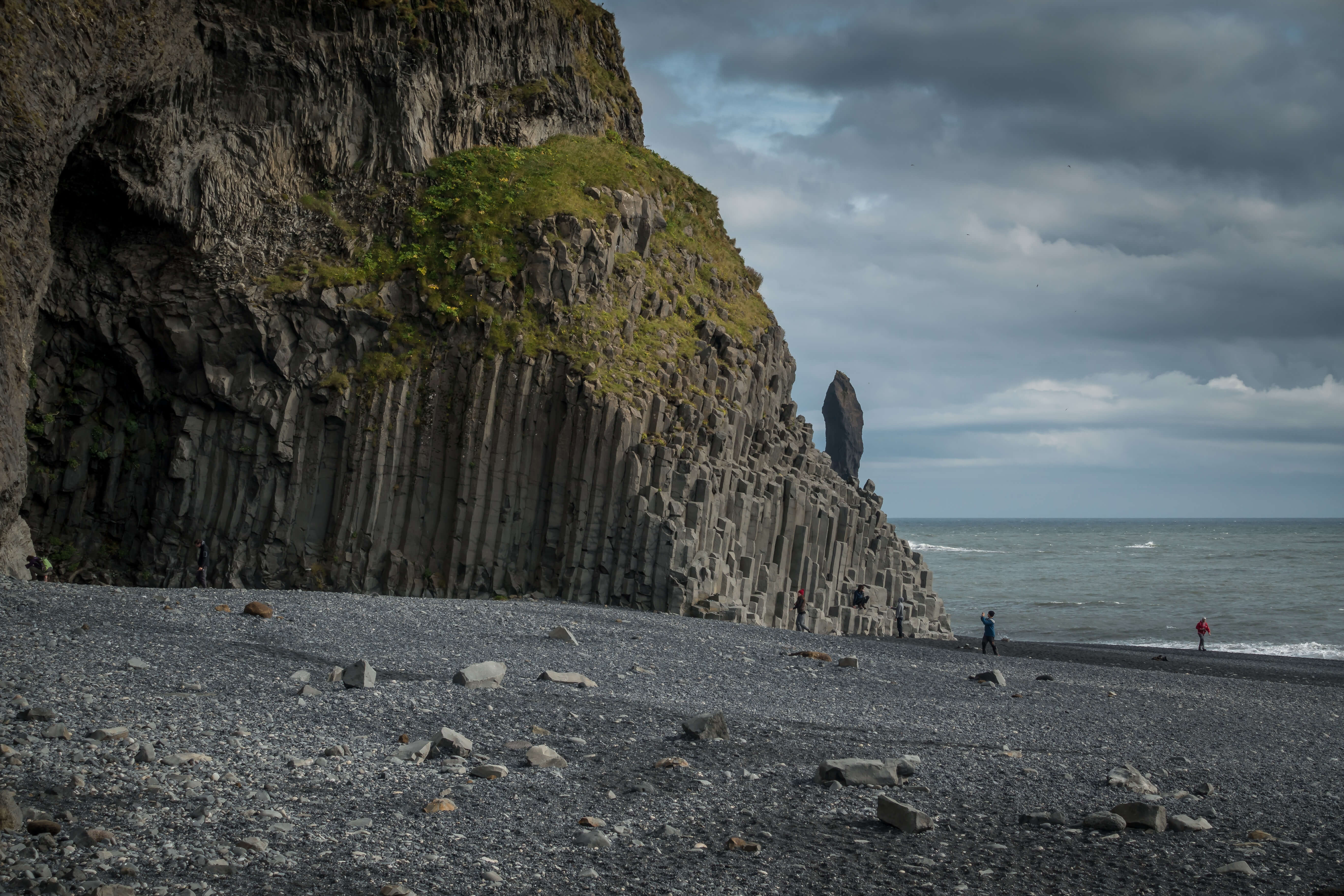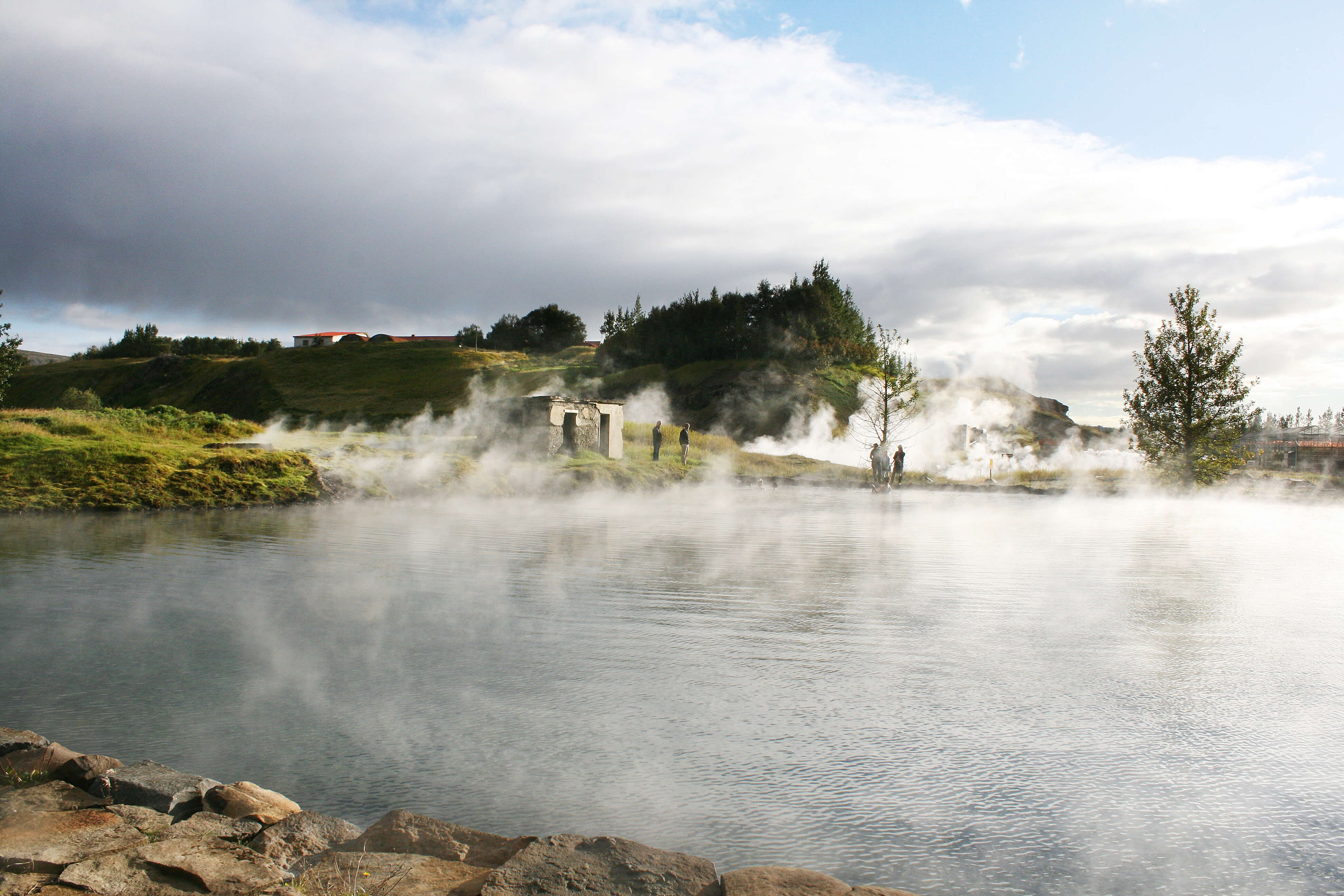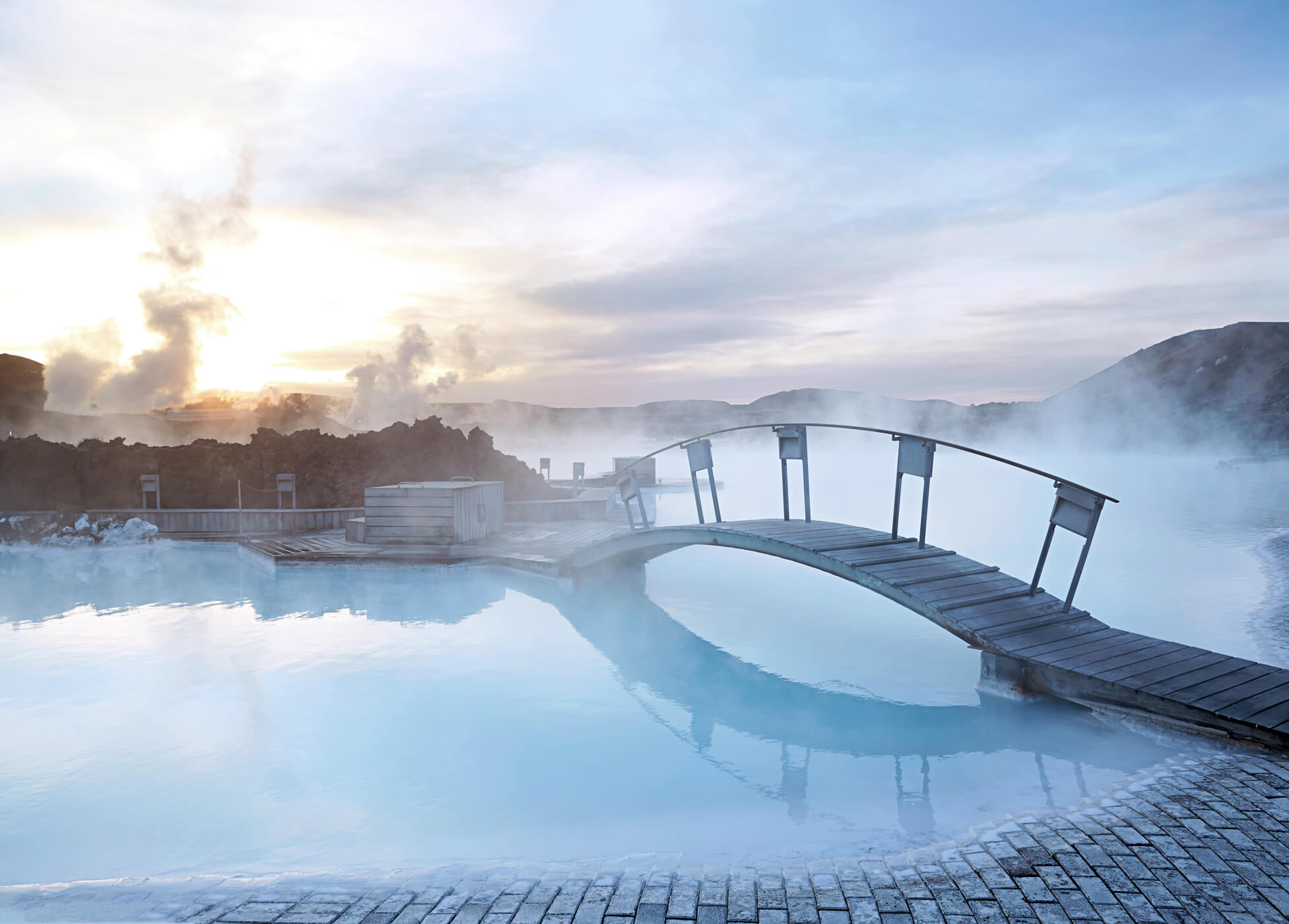 We designed this package with the slow traveler in mind. Explore the dramatic landscapes and geothermal hot springs of Iceland at a relaxing pace. We visit not one but four different hot water pools, and their adjoining spas or swimming holes. Iceland's geothermal waters are famous for their restorative properties.
Exploring Iceland at a Languid Pace
Check in at the Silica Hotel beside the Blue Lagoon. After a day of unwinding in silica-rich waters, explore volcanic Reykjanes Peninsula in depth with your private guide. Embark on a private Golden Circle tour to see Gullfoss waterfall, dynamic Geysir geothermal area, and historic Þingvellir National Park. After a day's adventure, and rye bread tasting at the Fontana spa, relax in the Secret Lagoon's hot pools.
The next day, hit the Ring Road for a private South Coast tour. There we explore black sand beaches and cute waterfalls, and enjoy an afternoon horseback riding astride  the unique Icelandic horse. Spend the night out in the countryside.
After a hike up through Reykjadalur-- the "Smoky Valley"--visit a secret gem of Reykjavik: Nauthólsvík Beach, where you can enjoy sea-swimming and chilling in the hot tub.
Itinerary
Day 1
Our private car will pick you up from the airport and drive you to your overnight at the Silica hotel, beside the Blue Lagoon. Rest of the day/night can be spent enjoying all the things Silica has to offer
Day 2
Embark on a day of exploring Reykjanes and use the rest of the day in the lagoon.
During summer it is nice to try your skills at sea-kayaking. (Not included)
Day 3
Today, head out on a private Golden Circle tour of historic waterfalls and valleys, followed by rye bread-tasting at Fontana spa. We'll unwind in the evening at the geothermal Secret Lagoon.
Day 4
Hit the road on a private South Coast tour, followed by an afternoon of horseback riding. Overnight in the countryside.
Day 5
Today, hike out around steaming Reykjadalur, then head back to Reykjavik for an afternoon of sea-swimming and soaking in the hot pot at Nauthólsvík.
Day 6
Our private car drives you to the airport in time to meet your flight.
Includes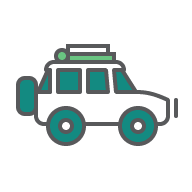 Guided Tours
Private Airport Pick-up
Private Reykjanes
Private Golden Circle
Private South Coast
Private Reykjadalur
Private Airport Drop-off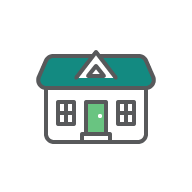 Accommodation
2 Nights at Silica Blue Lagoon Hotel
2 Nights at a Countryside Hotel
1 Night at a luxury Reykjavik Hotel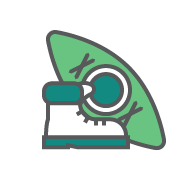 Activities
Entrance & Towel at Secret Lagoon
1hr Horseback riding (Join-in)
Reykjadalur hike (Private)
Sea swimming (Private)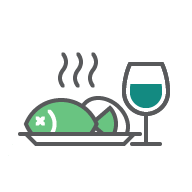 Other
Hotel Breakfast
Geothermal Bakery Tasting
All Taxes & Planning Fees
Winter
Oct - Mar
6 795
USD
Note that our prices are fixed in ISK and converted into foreign currencies based on today's exchange rate
Price based on 2 people in one room
4 440
USD
Note that our prices are fixed in ISK and converted into foreign currencies based on today's exchange rate
Based on 4 people in two rooms
Per person from

4 440

USD

Note that our prices are fixed in ISK and converted into foreign currencies based on today's exchange rate

Location

Reykjanes, Golden Circle & South coast

Season

All year around

Duration

6 Days / 5 Nights

Like what you see?

Get a quote
Other Packages You Might Like
Browse more awesome itineraries