Landmannalaugar
Landmannalaugar (English translation: "The people's pools") is a region near Hekla volcano in the Southern section of Iceland's highlands. The name of the area refers to natural hot springs guests can bathe in.
The Landmannalaugar region is an immensely popular hiking area and superjeep-tour destination in the highlands. When you get there you will see why!
The geologic surroundings are right out amazing, multicolored mountains in pink, green, yellow, brown, purple, white and black and widespread lava fields. It is absolutely breathtaking! All over the area you can find various shorter or longer hiking trails.
The two mountains most popular for hiking are Bláhnjúkur (which means "blue peak") and Brennisteinsalda (meaning "sulphur wave").
The road to Landmannalaugar (only accessible by 4x4 vehicles) is usually open from June through September but closed for the rest of the year. If you want to spend the night there you can bring a tent to the campsite or book a bed in the mountain lodge, it fits 78 people and has all the basic facilities needed. Make sure to bathe in the geothermal hot springs after exploring the area, in those surroundings it's probably one of the most relaxing things you can do on Earth.
Seeing Landmannalaugar is something that will without a doubt make your trip to Iceland worthwhile!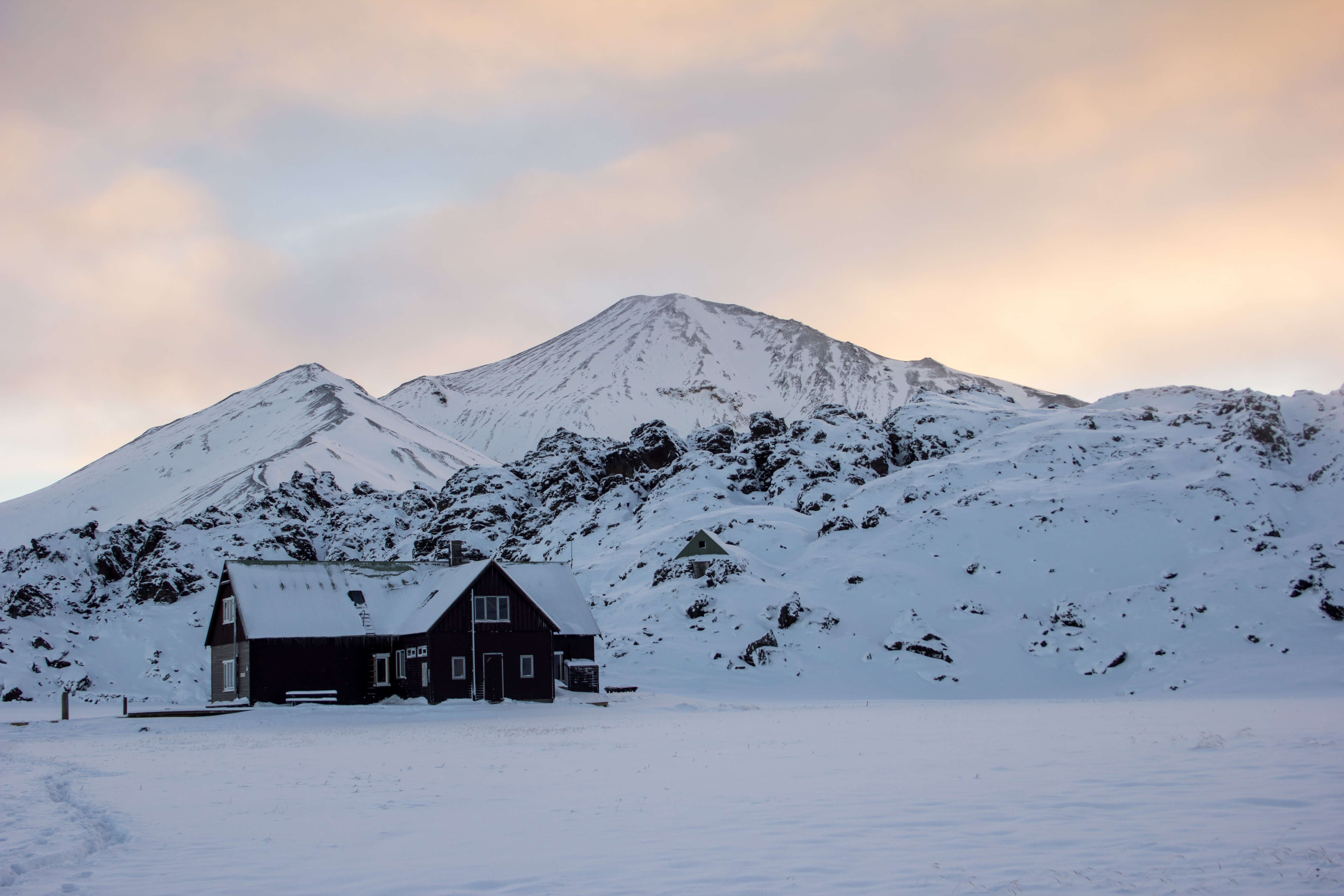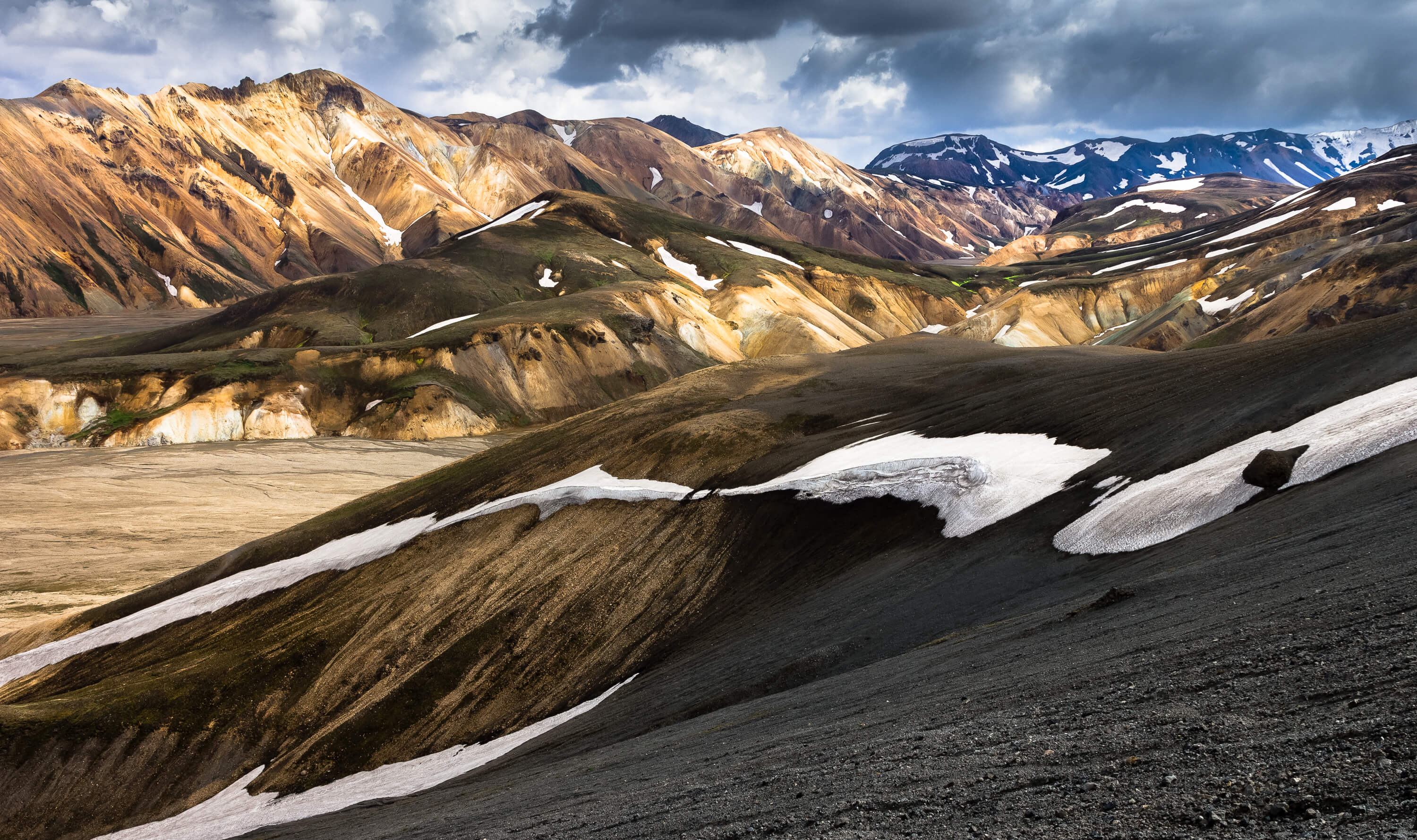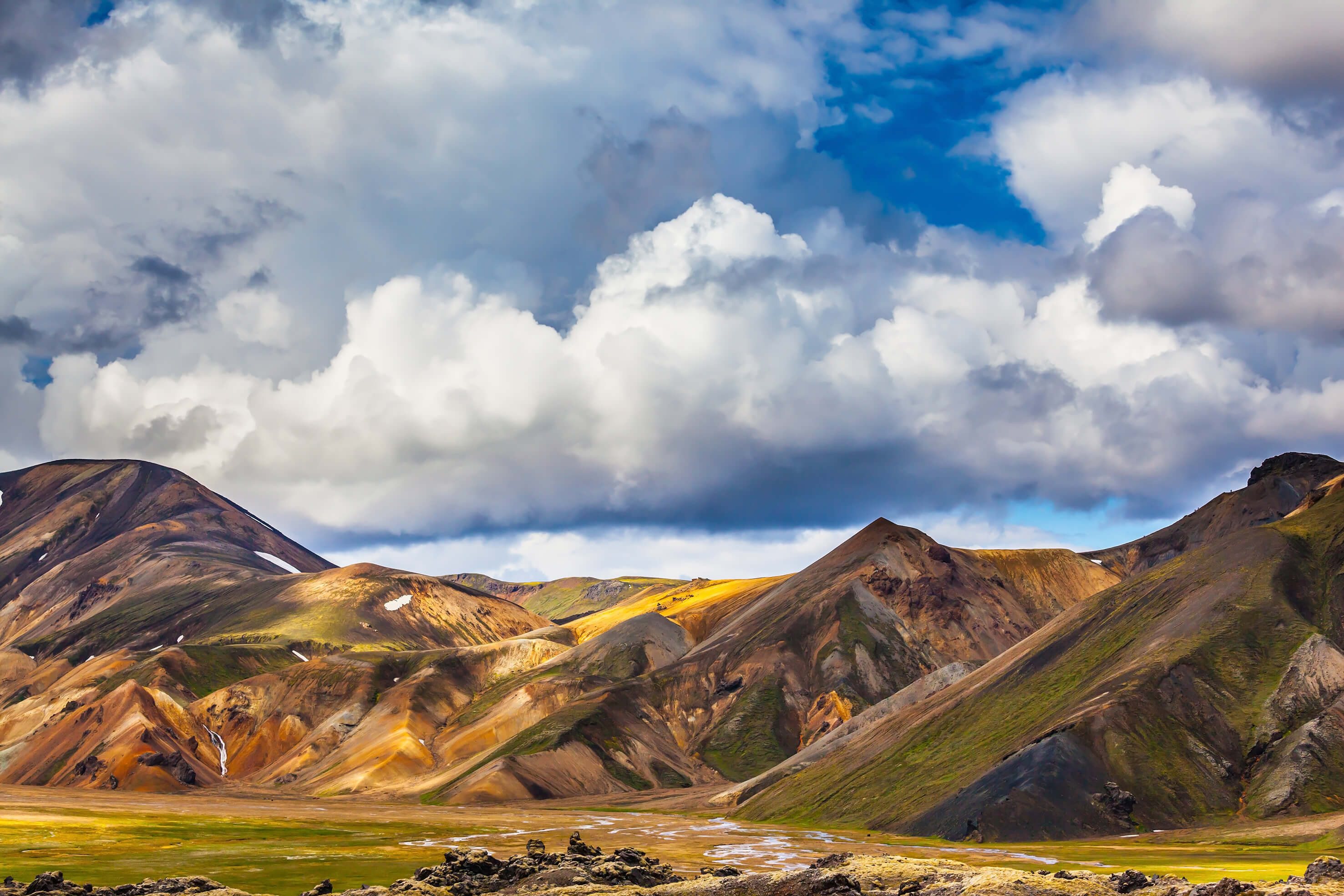 Packages Including Landmannalaugar
Find your adventure holiday now!